On-duty members of the NYPD's Queens Warrant Squad were spotted outside a city courthouse last week wearing T-shirts imprinted with a Ernest Hemingway quote, that in the context of the officers' work, could be considered very disturbing:
"There is no hunting like the hunting of man, and those who have hunted armed men long enough and liked it, never care for anything else thereafter."

Tipsters, who passed along the photo below to Gothamist and SocialistWorker.org, said that the cops had badges around their necks, and that words on the front of their T-shirts read, "Fugitive Enforcement NYPD."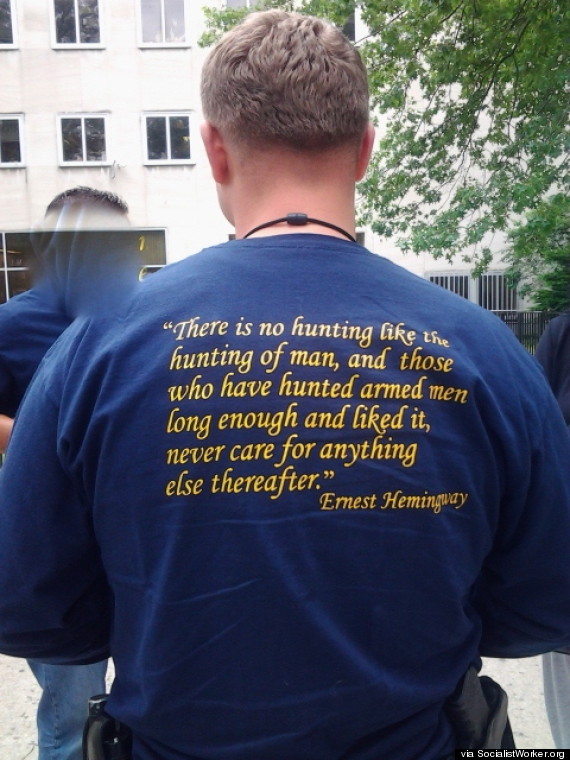 The cops wearing the T-shirts were seen escorting a woman into the Queens courthouse at 125-01 Queens Boulevard on a misdemeanor charge.
As Gothamist notes, the T-shirts likely violate NYPD code, which prohibits "any item of apparel which contains a Department logo or shield, or in any way identifies its wearer with the New York City Police Department unless approved by the Uniform and Equipment Review Committee, prior to being worn by a member of the service, uniformed or civilian, on or off-duty."
Graham Rayman over at The Village Voice remembers:
In 1996, members of the Street Crime Unit, a plainclothes task force which roamed neighborhoods looking for guns, had T-shirts made with the same quote. In 1999, members of the Street Crime Unit shot unarmed Guinean immigrant Amadou Diallo 41 times and killed him. The unit was later disbanded.
We've reached out to the NYPD for comment and will update when we hear back.
Related
Before You Go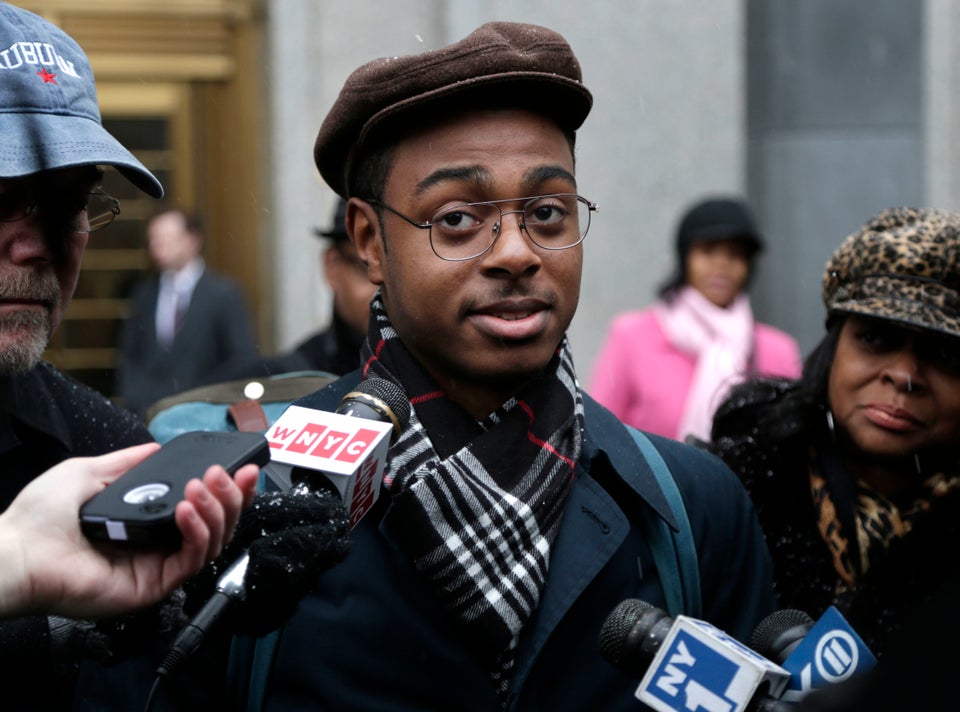 Stop And Frisk Goes On Trial In NYC
Popular in the Community