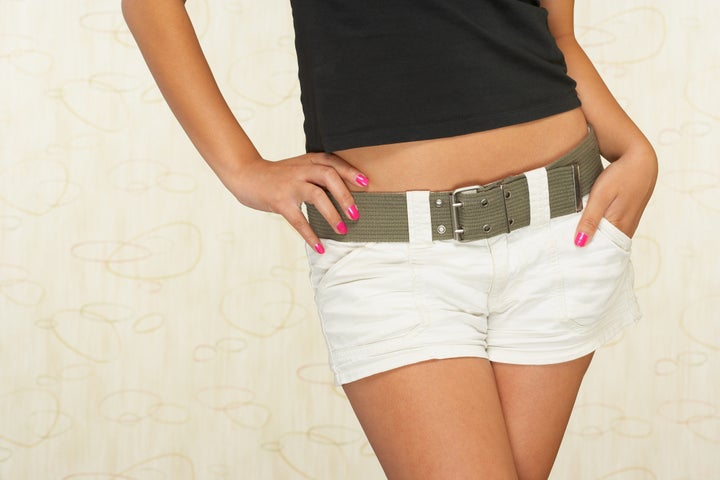 Attention ladies of South Park Slope, Brooklyn: The NYPD would like you to put some pants on. Okay, so that's not exactly what they're saying, but some officers' recent message to women in the neighborhood is pretty close.
The Wall Street Journal reports that, following ten unsolved sexual assaults in the area since March, officers in the area have started stopping women on the street to chat about their wardrobe choices.
A woman, only identified as Lauren, told the Journal that an officer, "pointed at my outfit and said, 'Don't you think your shorts are a little short?'"
Two other women, wearing dresses, were stopped with Lauren and were reportedly told that they were showing a lot of skin, according to the WSJ. The officer explained to the trio that such clothing could make the suspect think he had "'easy access.'" He supposedly closed this gem of a conversation by saying, "You're exactly the kind of girl this guy is targeting." Ouch.
"We have received reports that multiple women have been told by officers on patrol that they are making themselves targets of violence by wearing clothing items like shorts, dresses, or skirts. These messages place the blame on women, including the survivors of assaults, in our neighborhood. Women should be able to wear whatever they want without fear of violence. It is the job of the police to protect people from harm -- not blame them for it."
NYPD spokesman, Paul Browne, gave the Journal the following explanation for the incident.
"Officers are not telling women what not to wear -- there's a TV series that does that," Brown wrote.
Browne went on in his email message to explain that officers have the best of intentions. "They are simply pointing out that as part of the pattern involving one or more men that the assailant(s) have targeted women wearing skirts."
Related
Popular in the Community