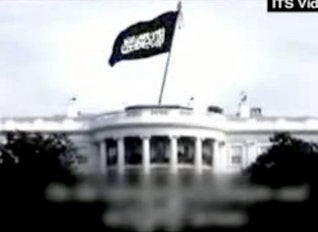 MANHATTAN -- A movie about radical Islam was shown to nearly 1,500 NYPD recruits for up to a year of their training, The New York Times reported Tuesday.
Police chiefs originally said the film, called The Third Jihad and promoting an image of American Muslims as radicalized, had been mistakenly screened "a couple of times."
But documents obtained under the Freedom of Information Law show it had been shown "on a continuous loop" for up to a year of training.
The revelation has raised questions about how the police force will repair its already strained relations with New York's large Muslim community.
At that time, police said that the film, which features an interview with Police Comissioner Ray Kelly, had only been screened for a few officers.
The film was financed and produced by the right-wing Clarion Fund. It seems to have landed in the department in September of 2010, coming from either the Department of Homeland Security or a contractor, the Times reported.
In addition to graphic footage of the Beslan school massacre in Russia and other acts of terror, the film repeatedly shows a black Islamic flag flying over the White House.
The revelation comes as the NYPD continues to battle intense scrutiny over its extensive domestic spying program, which targeted Muslims across the city.
An NYPD spokesman told The Times it no longer uses the film.
Calling all HuffPost superfans!
Sign up for membership to become a founding member and help shape HuffPost's next chapter