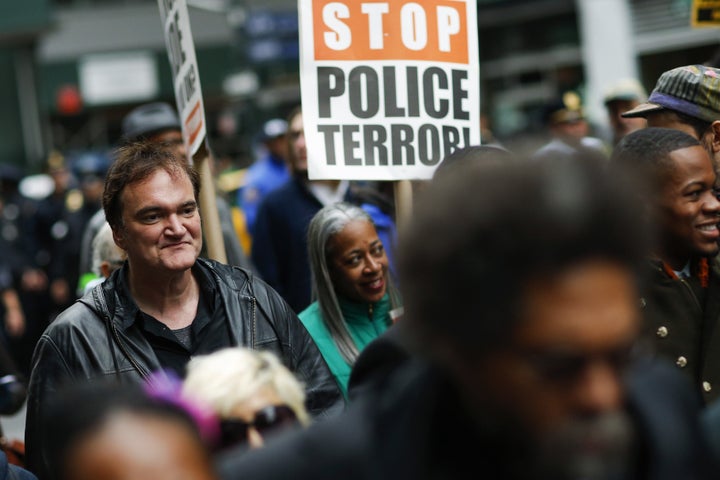 NEW YORK -- The president of a union representing New York City cops demanded a boycott on Quentin Tarantino's films followings remarks the director made Saturday at a rally against police brutality.
Tarantino flew in from California to march with hundreds of people from Manhattan's Washington Square Park to Bryant Parks and protest excessive use of force by police across the country.
"I'm a human being with a conscience," the "Reservoir Dogs" filmmaker said. "And if you believe there's murder going on, then you need to rise up and stand up against it. I'm here to say I'm on the side of the murdered."
A sign reading "Rise Up! Stop Police Terror!" hung in front of Tarantino as he made his remarks.
Patrick Lynch, the president of the Patrolmen's Benevolent Association, denounced the Oscar winner on Sunday.
"It's no surprise that someone who makes a living glorifying crime and violence is a cop-hater, too," Lynch said in a statement. "The police officers that Quentin Tarantino calls 'murderers' aren't living in one of his depraved big screen fantasies -- they're risking and sometimes sacrificing their lives to protect communities from real crime and mayhem."
"New Yorkers need to send a message to this purveyor of degeneracy that he has no business coming to our city to peddle his slanderous 'Cop Fiction,'" he added. "It's time for a boycott of Quentin Tarantino's films."
Tarantino's next film, "The Hateful Eight," is scheduled to be released on Christmas Day.
The rally, which also featured Dr. Cornell West, was the third in a series of Rise Up October demonstrations in New York that demanded justice for people killed by the police.
It came days after police Officer Randolph Holder, 33, was fatally shot while responding to reports of gunfire in the East Harlem neighborhood. The fact that the rally occurred so soon Holder's death was "unfortunate," Tarantino said.
Neither a representative for Tarantino nor the patrolmen's union responded to The Huffington Post's request for comment.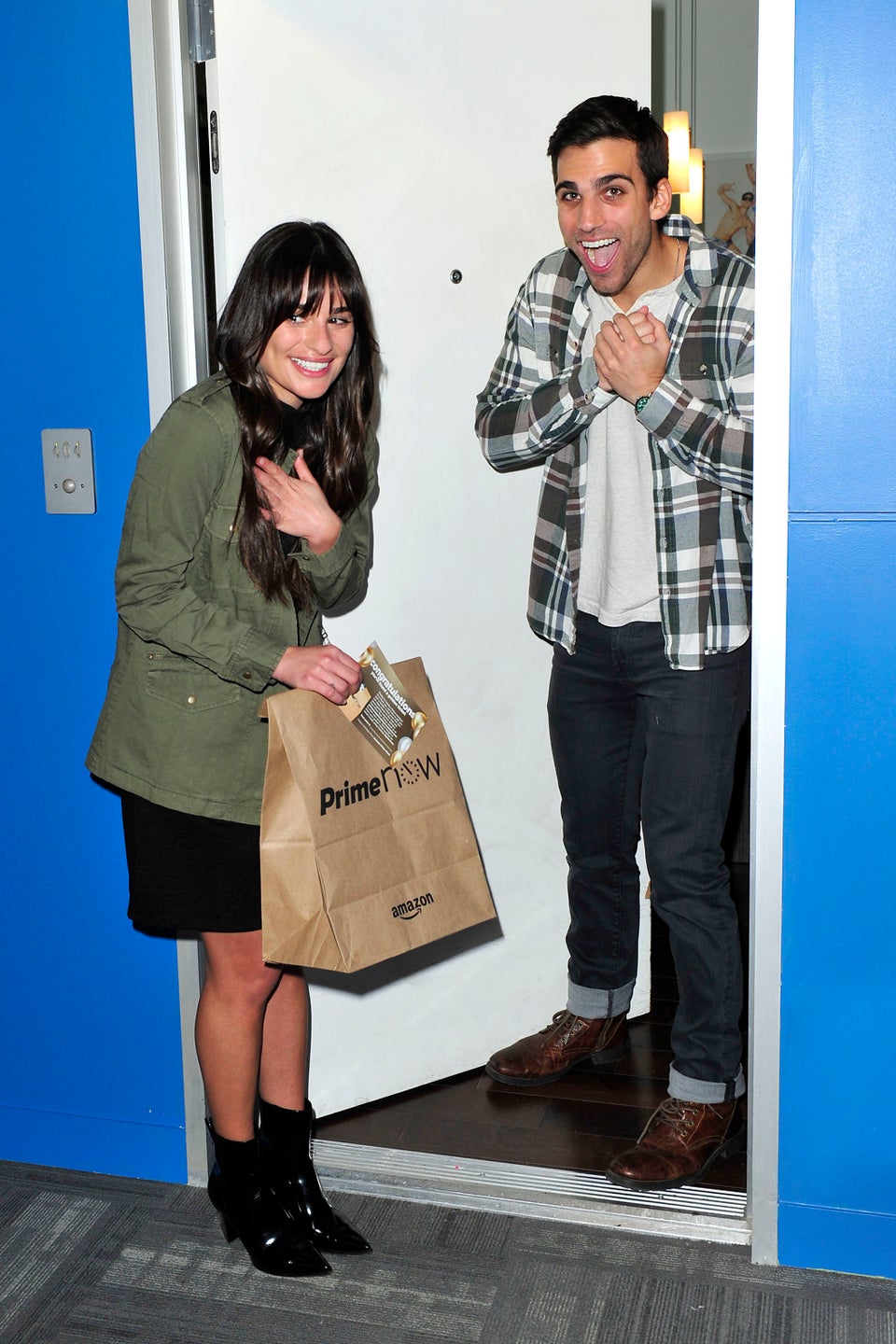 Celebrity News & Photos
Popular in the Community