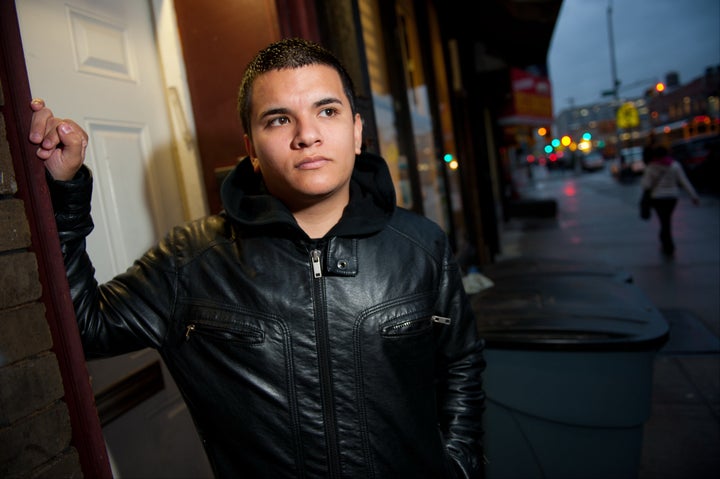 A man whose wedding was postponed because New York City police wrongly arrested him for rape says the ordeal has left him out of work and in legal debt up to his ears.
William Giraldo, 24, was arrested in June and charged with raping a woman in her Brooklyn apartment building's vestibule, The New York Post reports.
Cops were under pressure to collar the suspect or suspects behind a series of high-profile gropings and sex attacks that started in March in the area.
They thought Giraldo, a livery cab driver, was the perp terrorizing the neighborhood. He was spotted inside a Dunkin' Donuts at 2:45 a.m. on June 4 -- the same time that the rape victim was in the store, according to The Post.
The woman, 29, left the store after an alleged suggestive remark from Giraldo. Then, in her nearby apartment vestibule a man grabbed her by the neck, stripped off her clothing and raped her, NY1 says. Witnesses described seeing a car outside that police thought belonged to Giraldo.
Giraldo turned himself in when police released a surveillance photo of him, saying that he was the main suspect, TV station WPIX says.
He thought it would be a formality, because he had an alibi that he drove a passenger to John F. Kennedy Airport at the same time the attack occurred, The Daily News says.
But police interrogated him for hours, demanding that he confess. After standing in a series of lineups, cops said he would be arrested, The News reports.
Giraldo's last hope for a speedy resolution were tests that could prove that his DNA didn't match the samples recovered from the crime scene. Cops said it would take 72 hours to get the results.
But on June 8, the day Giraldo, a Colombian immigrant, was supposed to get married, he was arraigned in front of a judge on suspicion of rape.
Because he couldn't afford the $100,000 bail, he was locked up on Rikers Island, the city's jail. A judge released him without bail later, but he was transferred to an immigration detention center in New Jersey because he came to the United States on a tourist visa in 1999 and overstayed, The Brooklyn Ink says.
While Giraldo spent a month behind bars, the sexual deviant struck again, The Daily News reports.
When he was released from detention, he and his fiancee married in a civil ceremony.
On top of the criminal case against him, Giraldo had to worry about being deported.
The crucial evidence that would have cleared his name -- the DNA test results -- took months to complete. It was on Nov. 15 that prosecutors revealed they didn't have a match from the genetic material and charges against Giraldo were dropped.
But he says his name has been tainted by the arrest. Giraldo told The Daily News that he fears when his oldest children Google his name and learn that he was arrested.
He's also out of work and looking at big legal bills.
Giraldo bristles at the treatment he received from police -- who publicly denounced him as a sex fiend when Commissioner Ray Kelly announced his arrest, but never showed any sympathy towards him when they learned that he was innocent.
"They destroyed my life," Giraldo said to The Daily News, "and they didn't even say sorry."

Related
Popular in the Community