This urban garden initiative seeks to bring in a little cash and a large sense of community to some Harlem residents.
A new partnership announced on Wednesday between celebrity chef Marcus Samuelsson and nonprofit New York Restoration Project (NYRP) will allow two community gardens in East Harlem to grow and sell vegetables to one of Samuelsson's local restaurants, Streetbird. All proceeds from the sales will go entirely to the gardeners, most of whom are low-income residents of East Harlem.
"It will build stronger links in Harlem between the people who will grow things in the gardens and the vibrant local economy," NYRP Executive Director Deborah Marton told Huffington Post. "Maybe someone will make the jump and get a job there, who knows -- but we're excited about the possibilities."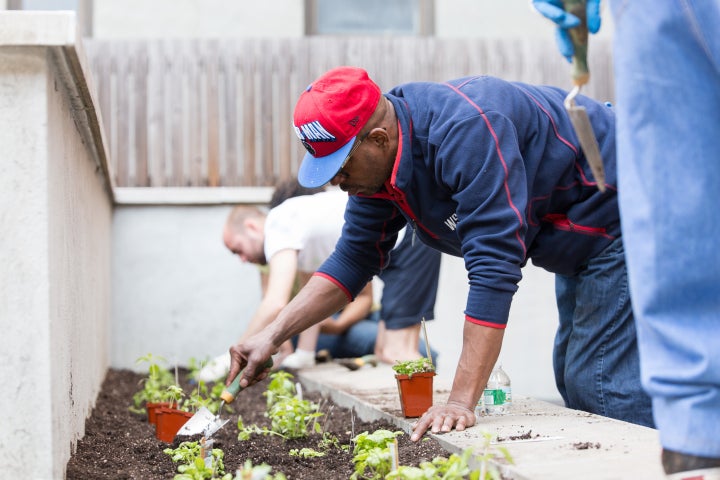 The two community gardens -- owned by NYRP but entirely operated by local residents -- will start growing seasonal fruits and vegetables this summer, based on requests from the Streetbird chef. The Marcus Samuelsson Group will pay them the same price for the produce that it normally does to commercial purveyors.
The goal of the project is less about making money for local residents and more about strengthening community ties, according to Marton.
"The project will provide some revenue, but not a huge amount of money," Marton said. "The main motive was making sure the new Harlem and the old Harlem are connected."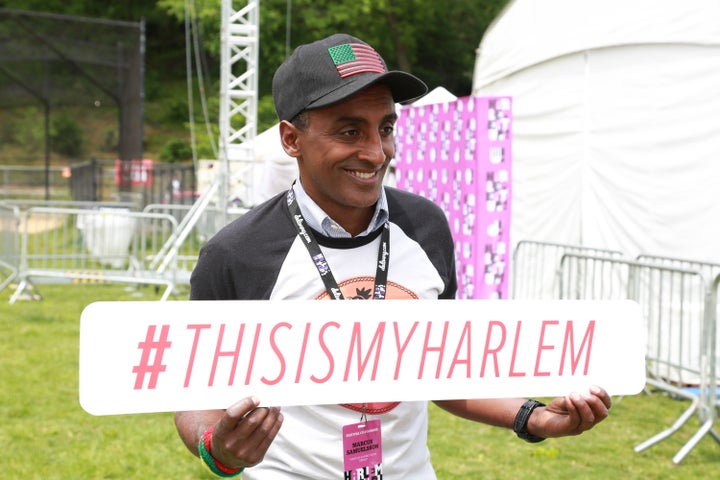 By the new Harlem, she means the people and businesses that have been ushered in by gentrification:
"Harlem has changed in the past 10-20 years: Real estate has gotten more expensive, different people are moving into the neighborhood," Marton said. "But Harlem is the cultural heart of the U.S. African-American community -- and as such, anyone who cares about this community wants to make sure the identity there remains strong."
As gentrification radically alters many low-income areas in New York City, including Harlem, the concern is that the influx of wealthier residents not only pushes out long-time lower-income residents, but also dissolves important parts of local culture that have been built over generations.
"This is about making sure all boats get lifted at once," Marton said. "And that the connection to our history can be protected."
Marcus Samuelsson was an ideal partner for this initiative, according to Marton, because of his efforts to cultivate strong ties to the Harlem community where his restaurants, Streetbird and Red Rooster, operate.
Last year, he started an annual food festival, Harlem EatUp!, to showcase the vibrant food and culture of the neighborhood. The festival proceeds went to Citymeals on Wheels and Harlem Park to Park. 
"Marcus has clearly put a stake in the ground with Harlem EatUp!, as well as his hiring practices, employing 200 people, many of whom are from the neighborhood," Marton said. "He's invested in maintaining the identity of Harlem, the authenticity, the regard for all economic levels -- like we are."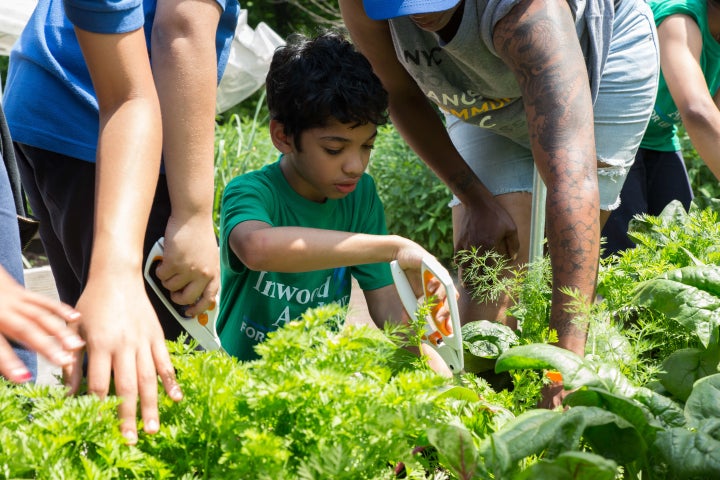 This is the first partnership between an NYRP community garden and a restaurant, and it's one of only a handful of similar partnerships in New York City, according to Marton.
NYRP still doesn't know how much produce the two gardens will be able to grow and how much revenue they will generate, but if the project goes well, the goal is to bring it to others among the 52 community gardens they have across East Harlem, the South Bronx and Central Brooklyn.
"We see the role of these gardens as making sure the low-income residents of New York City enjoy access to quality, open, clean, safe, beautiful spaces -- in the same measure as communities of wealth do," Marton said.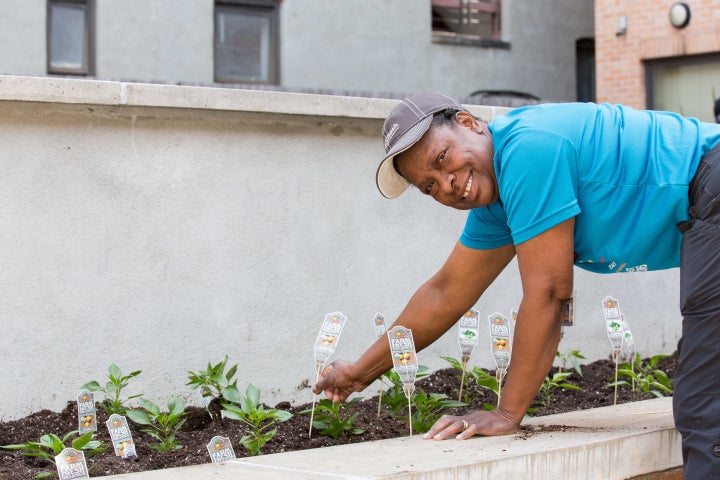 Calling all HuffPost superfans!
Sign up for membership to become a founding member and help shape HuffPost's next chapter
BEFORE YOU GO
PHOTO GALLERY
Harlem's Fashion Row Spring 2016 Show