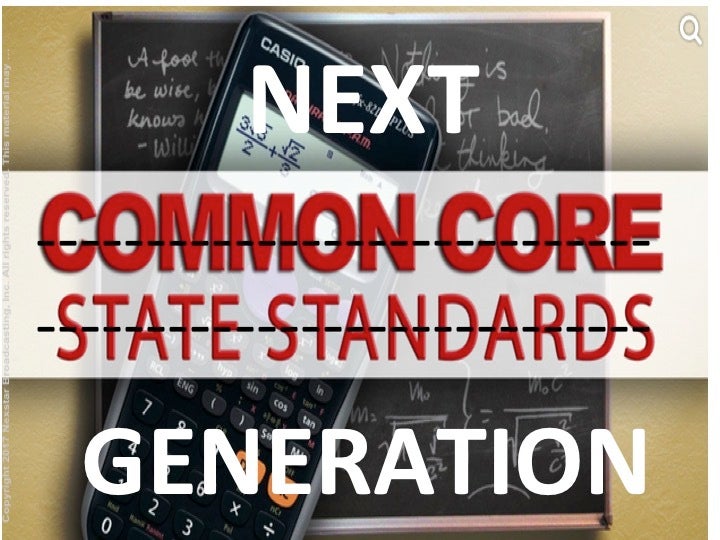 At its May 9 meeting, the New York State Board of Regents began discussion of the newly revised "Next Generation" English Language Arts and Mathematics Learning Standards to replace Common Core. The revised learning standards are the result of over two years of collaborative work by committees including educators and parents. According to Board of Regents Chancellor Betty Rosa, the new improved learning standards "place a greater emphasis on supporting teachers and educating English language learners, students with disabilities and other special populations. These standards are rigorous and will help equip children to lead successful lives in the 21st century."
State Education Commissioner MaryEllen Elia announced at the meeting that the Board of Regent's long-term goal is a statewide high school graduation rate of 95 percent. Since the graduation rate has never exceeded 80 percent this seems a little "pie in the sky" and calls into question the reality of any of the Commissioner and Board's proposals. Elia also hinted at punitive measures to increase student test participation by quashing the parent-led Opt-Out movement that has organized successful boycotts against high-stakes state assessments. Elia's stand seems unwise at this point because it is sure to generate intense political opposition to the entire state education agenda.
The Regents invited public comments on the "Next Generation" standards prior to June 2 and the June meeting where it expects to approve them. These are the comments that I submitted to the Board. Information on how to submit comments is at the end of this post.
The Proof of the Pudding is in the Eating
According to Wikipedia, the aphorism, the proof of the pudding is in the eating, dates back to the 14th century. There are English, French, Spanish, and American versions, so the wisdom contained in the phrase is truly multicultural.
The Board of Regents and the New York State Department of Education deserve credit for involving classroom teachers and parents on committees that reviewed the "Next Generation" English/Language Arts and Math standards and in opening the process up for public comment, although of course it remains unclear how much teacher, parent, and public input shaped the final document. A Governor's Task Force made the initial recommendations in December 2015, and its proposals remain the backbone of the document. The task force was headed by Richard Parsons, former chair of Citigroup, rather than a person with education credentials.
State Education Commissioner MaryEllen Elia claims "These new standards recognize the importance of preparing New York's children for success in life through a rigorous education and provide the foundation needed to get there." But all children in New York State do not receive the same "rigorous education" or the "foundation needed to get there." Too often New York State school districts and schools remain unnecessarily segregated by race, ethnicity, disability, income, and performance. Too often children in more affluent communities receive the greatest support and greater funding, while children who need the most support to succeed in school and life receive the least. Changes to learning standards do nothing to alleviate these inequities.
I titled these comments "the proof of the pudding is in the eating" because the test of these learning standards is not what they say, but the impact they have on curriculum, instruction, and most importantly, on the burdensome, academically crippling, high-stakes testing regime that now dictates education in New York State public schools. The Regents can change the learning standards, but if they do not eliminate, or at least limit, the testing, schools will remain test prep academies, especially for urban minority youth, and very little will change.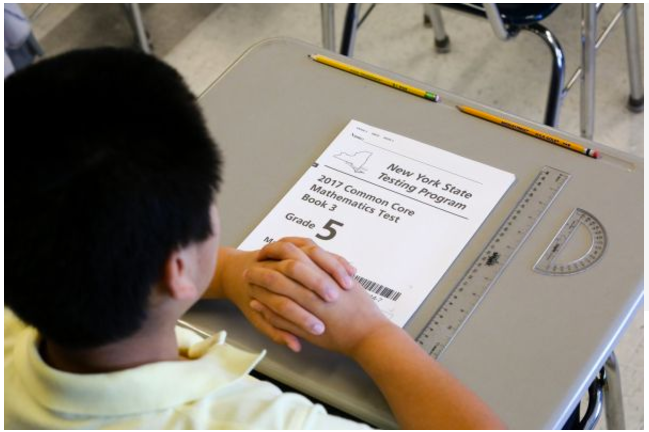 A definite improvement in these proposals over the National Common Core Standards is attention to the appropriateness of the learning standards for Students with Disabilities and English Language Learners. But revising the standards, while keeping state academic diploma requirements the same makes the changes less meaningful.
Some of the positive changes that stand out include an emphasis on developing the habit of and love for reading and writing, not just discrete; infusing fictional work back into the English/Language Arts curriculum; addressing the social and emotional needs of students, treating them as children, rather than as automatons; creating a "How to Use the Standards to help inform local curriculum and instruction"; and providing separate literacy standards for content areas.
Unfortunately, too much of the language in the revised standards seems designed to obfuscate with new jargon rather than inform. We are repeatedly assured that the Regent's goal is to maintain the "Rigor of the Standards by balancing the need for conceptual understanding, procedural skill and application." As a teacher, I always thought my goal was to educate students, starting from where they were, and helping them to grow academically, intellectually, and emotionally as much as possible. Standards were supposed to be a guide, not a template. Flexibility, not rigor, was key.
My area of specialization is social studies education, so I want to comment directly on revisions in this area. Here the skills expected of students seem largely unchanged from those listed in the national Common Core standards and in the English/Language Arts learning standards. The document would be much more useful if each point for each grade level was supported with an example. In their social studies classes, "Students in grades 6 through 12 should read a balance of literature and informational texts, both full-length and shorter works, including: Literature: stories, drama, poetry, fiction, and other literary texts. Informational Text: biographies, autobiographies, books and articles about science, art, history, social studies, and information displayed in charts, graphs, or maps, in both print and digital sources." But what exactly should they be reading and able to analyze in grades 6, 7, 8, 9, 10, 11, and 12? According to the learning standards they should "Write arguments to support claims in an analysis of substantive topics or texts, using valid reasoning and relevant and sufficient evidence." But what topics, texts, claims, and evidence should they address at each grade level? My concern, as with the old standards, is that the focus is not on what is important to know and why, but remains on decontextualized skills.
Social Studies, science, and other non-test subjects, might get a boost from a new proposed state "ranking" system that is supposed to look at student growth over time, civic readiness, and science and social studies performance, and not just high-stakes English and Math tests. The federal Every Student Succeeds Act requires that states implement an accounting system to ensure that every student has a chance to receive a quality education regardless of their race, ethnicity, income, disability, language or ZIP code. However we know that previous ranking systems under No Child Let Behind and Race to the Top produced almost no positive results. New York State schools remain as segregated and as unequal in funding and in performance as before. Without a commitment on the part of the Governor and State Legislature to address broader social inequality these are little more than paper reforms.
As a teacher educator, I try to help pre-service and new teachers understand the interdisciplinary nature of learning. Common themes and approaches to knowing such as change over time, similarities and differences, multiple causalities, immediate and underlying causes, pervade all of the academic disciplines. Unfortunately I see little thematic integration or content coordination in this document. It remains skills, skills, skills.
So much of what gets taught in classrooms will reflect what gets tested. Revised standards without a much broader discussion of the value and legitimacy of standardized assessments is a shallow reform. During the last decade New York State has marginalized social studies understanding and historical knowledge by eliminating content area tests in 5th and 8th grade and by narrowing the scope of the high school world history exam and essentially making it optional. All of this was to increase instructional attention on the high-stakes common core skills exams.
The proof of the new state "Next Generation" learning standards will be in the "eating."
Comments on the revised state learning standards can be submitted on a Survey Monkey questionnaire available through the State Education Department website. Comments on the proposed ranking system and its campaign against the opt-out movement should be submitted via email to ESSAComments@nysed.gov with the subject line "ESSA."
Popular in the Community