New York, N.Y. A staggering two million children have one or more parents incarcerated in the United States. New York State -- with the fifth highest population of incarcerated men and women in the nation -- has an exemplary organization that works in partnership with individuals, families, and communities to offer support.
Named after its founder eighty years ago, the Osborne Association creates opportunities for people affected by the criminal justice system to further develop their strengths and lead lives of responsibility and contribution. Recently our foundation's team attended the organization's impressive, tenth annual Lighting the Way Breakfast on Park Avenue, following our spring trip with Osborne to their program graduation in Sing Sing.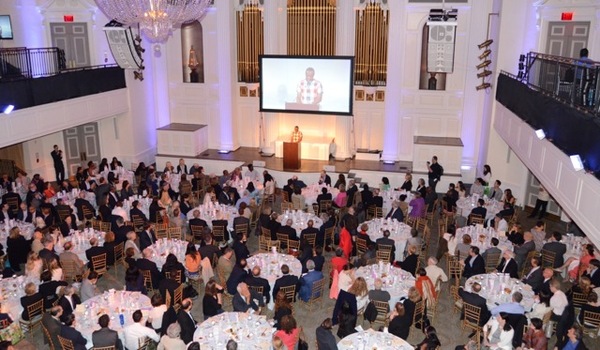 The Osborne Association's Lighting the Way Breakfast on Park Avenue addressed prison reform.
Photo: Todd Patton, M.D. for Osborne Association.
At a June fundraising breakfast on Park Avenue, over 600 prominent New Yorkers heard stories from people who were once locked up - far from the comforts of the Upper East Side. The audience also heard from family members who were left behind when their loved one was incarcerated.
One of the speakers was Rosalyn H., a 60-year old woman who was incarcerated for selling crack cocaine to support her habit, who later contracted HIV. Another speaker was a young man named Francis A., whose mother was arrested while he was away at college, and at age 23, had to leave school to parent his siblings, one of whom is developmentally disabled.
The speakers shared how their lives were then, and how they are now -- which are worlds apart -- due in part to the myriad services offered by the host of the event, the Osborne Association. The speeches were extremely moving and expanded excerpts may be found in The Stewardship Report (link).
Founded in 1933, the Osborne Association annually serves over 8,000 individuals with current or previous involvement in the criminal justice system, as well as their children and families, through services like substance abuse treatment, family reunification services and counseling, and career training.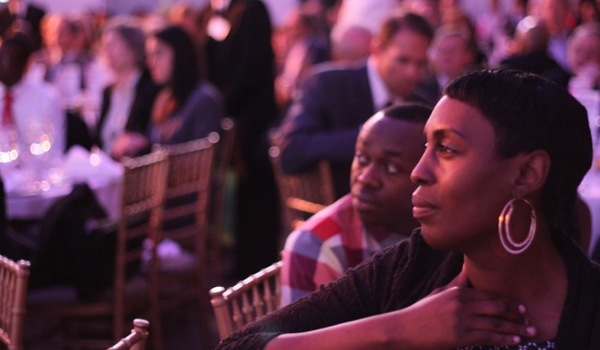 The audience of the Osborne Association's tenth Lighting the Way Breakfast on Park Avenue.
Photo: Colin Bernatzky for Osborne Association.
One of the goals of this event was to shake up the public's perception of currently and formerly incarcerated men and women - and of their children and families, who also experience shame and stigma. According to the Osborne Association, every person has the capacity to change and to lead healthier, happier and more productive lives.
As my friend Executive Director Elizabeth Gaynes said at the podium, "If you change your thinking, you change your future." She quoted Thomas Mott Osborne who, one hundred years ago, walked into Auburn Prison and voluntarily spent a week among men he came to call his brothers.
He did not romanticize them but neither did he demonize them, and that was his gift. Later as warden of Sing Sing prison he asked the question that still haunts us: "Shall our prisons be scrap heaps or human repair shops?"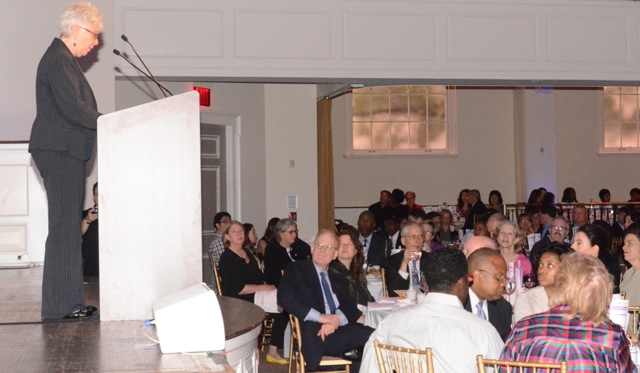 Executive Director Elizabeth Gaynes poised questions concerning our prisons: Scrapheaps or Repair Shops?
Photo: Todd Patton, M.D. for Osborne Association.
The organization revealed its future plans at the event, like transforming a closed Bronx prison into a seven-story model reentry center for those returning home to NYC from prison and jail. Not only will the re-purposed facility provide transitional housing, counseling and family reunification services, it will also incubate budding businesses that will ultimately hire people with criminal records. As it stands, millions of Americans with records face crippling barriers to securing employment and supporting their families with an honest, living wage.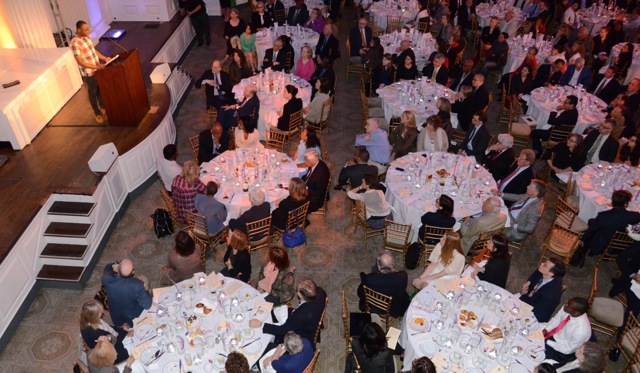 Over 600 prominent New Yorkers heard stories from people once locked up -
far from the comforts of the Upper East Side. Photo: Todd Patton, M.D. for Osborne Association.
Taking the stage was Brian Fischer, the recently retired Commissioner of the New York State Department of Corrections and Community Supervision that oversees sixty correctional facilities across the state. Brian received the Thomas Mott Osborne Medal for his vision and compassion during his 44-year career and I was able to chat with him after the event - an exceptional human being.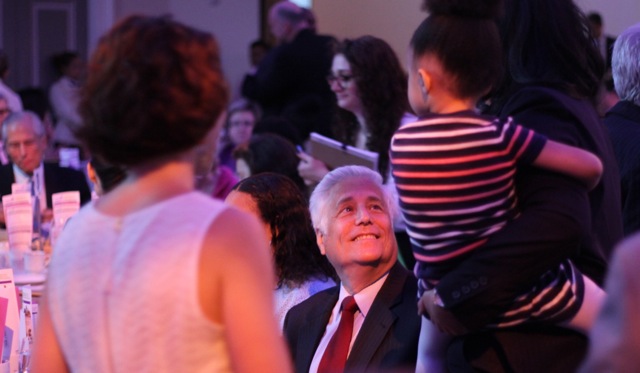 Recently retired Prisons Commissioner Brian Fischer made the keynote address.
Photo: Colin Bernatzky for Osborne Association.
The medal is named for the Osborne Association's founder, an industrialist, former Upstate mayor - and friend of then-governor Teddy Roosevelt. Along with his achievements in business and politics, Thomas Mott Osborne went on to serve as a progressive warden of Sing Sing and is now considered the "pioneer and prophet of prison reform."
"Selecting Mr. Fischer as this year's award recipient is fitting for many reasons," said Liz Gaynes, "including the fact that our founder served as warden of Sing Sing Prison 90 years before Brian Fischer served as its Superintendent."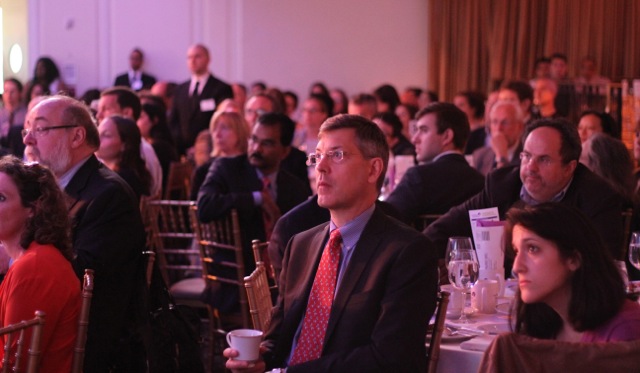 The author listening carefully to the powerful stories of those who have been impacted by incarceration.
Photo: Colin Bernatzky for Osborne Association.
My whole life I have wanted to be able to help humanity. Finding the best ways to do so has been challenging. But through our foundation and our Global Advisers, we can identify thought leaders and global citizens such as Liz Gaynes, and organizations that are truly exceptional such as the Osborne Association. We have visited them in the Bronx, on Rikers' Island, and at Sing Sing. No other group does what the Osborne team does. We could not be more proud to support them and their clients.
Calling all HuffPost superfans!
Sign up for membership to become a founding member and help shape HuffPost's next chapter