Mychal Denzel Smith, who is the New York Times bestselling author of Invisible Man, Got the Whole World Watching and a Knobler Fellow at The Nation Institute, joined the latest episode of HuffPost Black Voices' biweekly show the "BV Breakdown" to weigh in on Trump and encourage dissatisfied citizens to make their voices heard.
"If you can, if you are physically able to, show up. You have to be out there in the streets," he told the show's hosts Lilly Workneh and Zeba Blay. "He has to feel uncomfortable everywhere he goes. We have to let our presence be known,"
Trump's policies have already sparked protests at airports, medical schools and even Vice President Mike Pence's D.C. home. Smith said that Trump's actions mark "unchartered territory" and it's time progressives take a stand, participate in "unsettling and upsetting" conversations and call their representatives to communicate their concerns.
"This is beyond Nixon. This is beyond Reagan. This is beyond Bush one or two," he said. "This is harkening back to [the] Reconstruction Era, where they are snatching away rights. This is a backlash on a level that we are not accustomed to in our lifetimes and we're going to have to do some things that are probably uncomfortable for us."
Trump's extreme policies have also forced Smith to grapple with his role as a writer and the degree to which he can affect change with his work. It's a debate that is especially important considering the president's adversarial relationship with the media and facts.
"I've been struggling with this myself, like I don't know the utility of me just writing words, I don't know how effective that is," Smith said. "But what I do know is that it's all hands on deck. Everything feels urgent, everything feels useless, but everything must be done."
Hear more from Smith in the video above and watch the full episode of "BV Breakdown" here.
Before You Go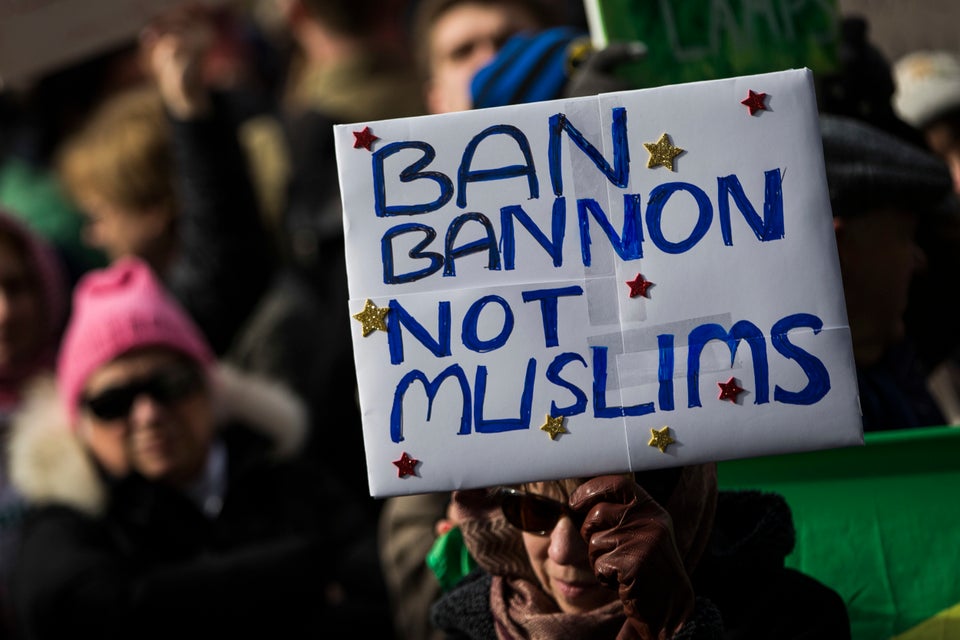 Nationwide Protests Against Trump's Executive Order
Popular in the Community