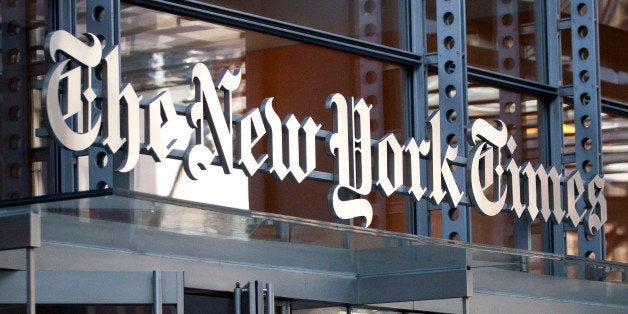 The day after the New York Times editorial board finished rolling out their editorial series calling for the legalization of marijuana, the board fielded questions about the paper's drug testing policy during a Reddit AMA discussion on Tuesday. Current and former editors for "the paper of record" weighed in, and even rapper Snoop Dogg spoke in support of letting the Times' journalists use marijuana in peace.
Former NYT Executive Editor Bill Keller said the company's internal pot policy "proves that reports of the death of irony are much exaggerated." He was responding to a question from Tom Angell, chairman of the reform group Marijuana Majority, about the newspaper publisher's practice of screening all new employees for marijuana.
Keller added that while he makes it a policy to not second-guess his former colleagues in public, he believes that "the inconsistency is increasingly difficult to defend" and expects that "a lot of people at the NYT" feel the same as he does.
Andrew Rosenthal, editor of the editorial page that just wrote so strongly in favor of marijuana legalization, said that the issue of employee drug testing is a matter of corporate policy, which neither he nor anyone else in the Times' editorial department sets. He also repeated a remark he made on MSNBC's "All In with Chris Hayes" last week: "If they asked me, I would say we should stop testing for marijuana use, but ... I'm not all that sure I will be asked."
Rosenthal also responded to a question from Snoop Dogg aka Snoop Lion, who dropped by to ask, "whats wrong wit a lil wake n bake??"
"Absolutely nothing wrong with it," Rosenthal said. "Please, come visit the Times editorial board soon, but we have no-smoking building."
Edward Schumacher-Matos, former reporter for the Times and current ombudsman for National Public Radio, had never heard of the paper's policy prior to the Reddit discussion.
"The NYT?" Schumacher-Matos wrote. "I used to work there. First I have heard of this. I am opposed to drug testing. NPR does not test."
The Times is one of several big media companies that still require new hires to take a drug test. A Times spokeswoman wouldn't go into detail but told HuffPost last week that the company's policy on drug testing new hires hasn't changed, despite the editorial board's decision to support legalization.
Nearly 5,000 people have signed a Change.org petition calling for the Times chairman and publisher, Arthur O. Sulzberger Jr., to bring the paper's pot policy in closer alignment with its editorial message. The petition was created last week by Marijuana Majority and dispensary locator company WeedMaps.
"I've been a subscriber to the print edition for nearly a decade and I could not care less if the journalists who wrote the articles in the newspaper on my doorstep every morning happened to use marijuana on their own time," Angell told HuffPost. "With people like Snoop Dogg and the Times' own former executive editor asking for an explanation, it's going to be very hard for publisher Arthur Sulzberger and his executives to keep ignoring this."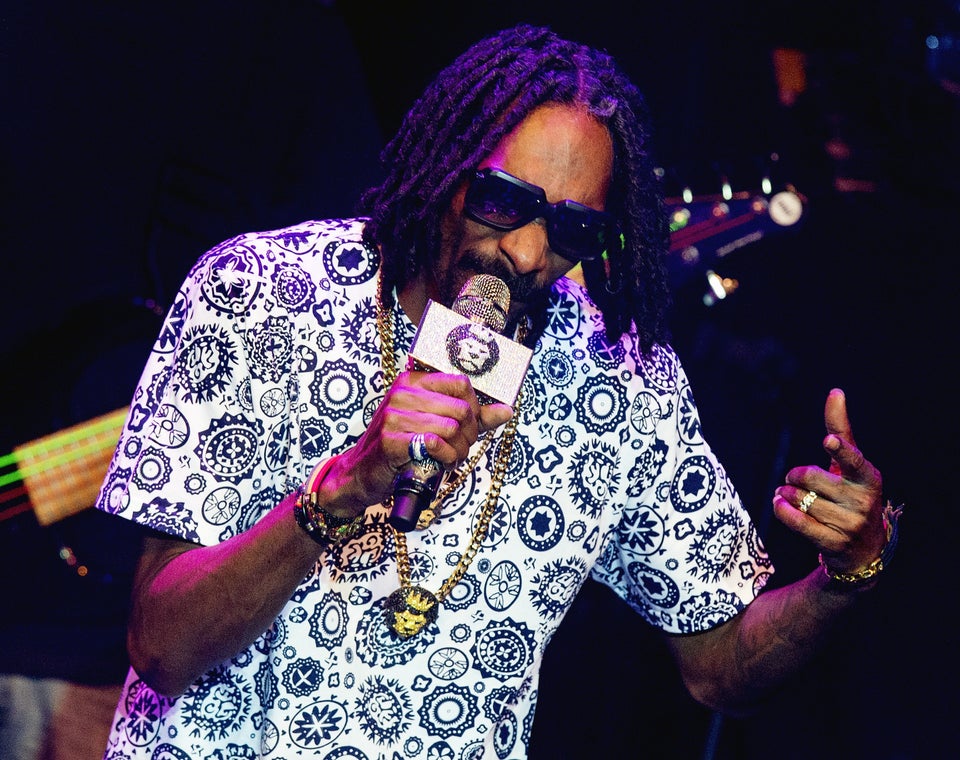 Top 50 Most Influential Marijuana Users
Popular in the Community