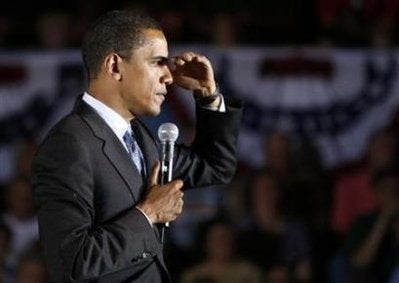 ON May 12, The Times published an Op-Ed article by Edward N. Luttwak, a military historian, who argued that any hopes that a President Barack Obama might improve relations with the Muslim world were unrealistic because Muslims would be "horrified" once they learned that Obama had abandoned the Islam of his father and embraced Christianity as a young adult.
Under "Muslim law as it is universally understood," Luttwak wrote, Obama was born a Muslim, and his "conversion" to Christianity was an act of apostasy, a capital offense and "the worst of all crimes that a Muslim can commit." While no Muslim country would be likely to prosecute him, Luttwak said, a state visit to such a nation would present serious security challenges "because the very act of protecting him would be sinful for Islamic security guards."
REAL LIFE. REAL NEWS. REAL VOICES.
Help us tell more of the stories that matter from voices that too often remain unheard.