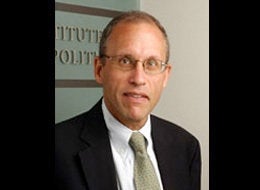 One of the nation's top political reporters is switching coasts, leaving his current post at the New York Times for another position at the paper.
Adam Nagourney -- who for years has been a leading chronicler of political machinations in Washington D.C. and currently holds the title of chief national political correspondent -- will be heading to Los Angeles to head the paper's bureau there, sources tell the Huffington Post.
Nagourney declined to comment for this article. But apparently discussions have been in the works for some time now.
The Times scribe is known for his broad-stroke analysis and insider access, with articles that often graced the paper's front page (the prime piece of real estate in journalism).
Nagourney came to the paper after covering Bill Clinton's 1992 presidential campaign for USA Today and was assigned to cover Bob Dole's White House run in 1996. After that he covered city politics and was subsequently named chief political correspondent in 2002. Nagourney covered George W. Bush's 2004 campaign and the historic 2008 presidential campaign -- the latter of which seemed to be a fitting point of departure from the D.C. scene.
As L.A. bureau chief, Nagourney will handle a national and business reporting staff as well as leading coverage of Hollywood and California politics. Jennifer Steinhauer, the current bureau chief, is coming to Washington to cover Congress.

Popular in the Community