As reported by David W Dunlap for the NYTimes, the safety-restoration applied to Philip Johnson and Richard Foster's Elmer Holmes Bobst Library on the NYU campus near Washington Square is close to completion. While the library, which was constructed in the early 1970s, remains intact, the tremendous atrium space – a soaring 150 ft void – is proving to be more of a safety hazard than the magnificent architectural experience the architects intended. Since 2003, the library has been marred by claiming the lives of three students who leaped to their deaths (even after the university installed 8ft polycarbonate barriers). Charged with the task of eliminating the possibility for such a future occurrence, Joel Sanders Architect responded with a perforated alumium screen that completely walls off the atrium from the library's levels.
Click through for more on the Bobst library renovation: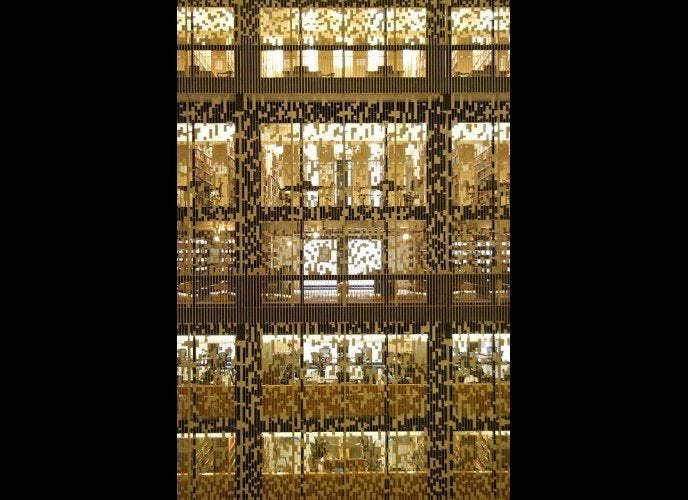 NYU Bobst Library's Suicide Prevention Screen
What do you think of the new screens? Let us know in the comments below.
Popular in the Community