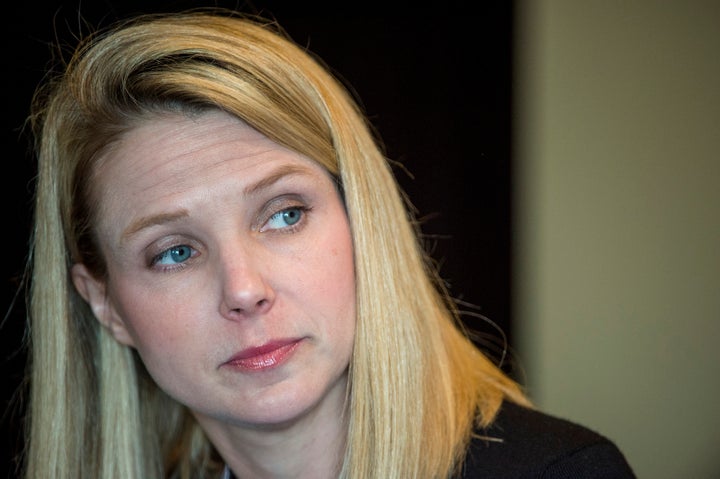 New York University professor Scott Galloway has something of a reputation for saying things with shock value. 
On the Bloomberg Surveillance television show Wednesday morning, the marketing professor told host Tom Keene that Yahoo CEO Marissa Mayer "is the most overpaid CEO in history" and will likely only keep her job over the next few months because she announced last week that she is pregnant.
"If she hadn't announced she was pregnant with twins, she'd be out of a job within six months," he said.
Galloway apparently knew what he said about Mayer was going to ruffle feathers. He prefaced it with "and this is going to fill up my inbox this morning."
Keene gave Galloway the opportunity to walk his statement back, but he dug in. "I don't think any board in America right now in technology that's as visible as Yahoo wants to be seen as not leaning in," Galloway said, somewhat incorrectly referencing Sheryl Sandberg's mantra for ambitious women.  
Sandberg suggests that women need to be just as ambitious after having a family as before. (Mayer said in her pregnancy announcement that she'd barely take any time off after delivering her twins.)
However, no amount of ambition can erase sexism in corporate America. Studies continue to show that there's a significant "motherhood penalty" that women come up against in the workplace. Men who are parents are often seen as more competent at the office, while women are seen as less so.
The subject was originally brought up on Bloomberg Surveillance because the group was discussing Yahoo's failed bid to get advanced approval from the Internal Revenue Service for a tax-free spinoff of its Alibaba shares, which sent Yahoo's stock shares lower on Tuesday.
Known for his controversial statements, Galloway once wrote an epic email to a student who had shown up late to his class, telling the student to "get your shit together."
Calling all HuffPost superfans!
Sign up for membership to become a founding member and help shape HuffPost's next chapter