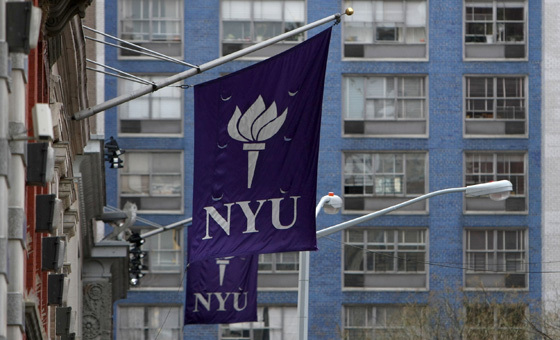 After a mad dash to find housing this semester, NYU sophomore Madison Framer has settled for a "decent" $4.5 million penthouse in the up-and-coming East Village of Manhattan. Ms. Framer was originally placed in student housing that required her to share two bedrooms, two bathrooms, and one living room with a roommate. However, Ms. Framer ran into trouble when she found that her roommate's habit of going about her everyday life disrupted her daytime sleep.
Ms. Framer, an aspiring lute player, was diagnosed as "sleep-sensitive" and can "barely function" without 14 uninterrupted hours of sleep per night. Her condition left her no choice but to forfeit her on-campus residence and began a search for her own place with the help of her parents.
With only two weeks to find an apartment that was quiet, within walking distance of NYU, and near at least seven chopped salad restaurants, Ms. Framer turned to New York real estate agent, Susan Kilmer. Kilmer says that her biggest challenge was meeting Ms. Framer's requirement that at least one celebrity from the late '90s live in the building.
Framer first looked at a $3.7 million penthouse on 10th Street, but turned it down when she discovered the building lacked both a tennis court and a refrigerated room for Fresh Direct deliveries. "I get uncomfortable in supermarkets," she explained.
A three-bedroom apartment on LaGuardia Place didn't meet her need for a balcony within spitting distance of pedestrians, "for safety... and you know, parties."
After hours of scrambling, Kilmer found a unit on 13th Street where child star Kel Mitchell currently resides, listed at $4.5 million. The list price was well over Ms. Framer's $3 million budget, but she agreed to see the five-bedroom space because, "I've worked really hard these past two years at NYU, and I think I really deserve it."
While she was apprehensive that the unit only had one infinity pool on the shared terrace, Framer was impressed that the building employs identical twin doormen that both respond to "George," so that the residents don't have to learn more than one name. After a brief talk with her father's personal assistant via Snapchat, Ms. Framer signed the lease, saying, "It's kind of small and there are only two Chop'ts in the area, but it's pretty quiet and I haven't seen anyone wearing a Coach purse, so I think this neighborhood is safe."
After moving into her new place, she notes: "My sleep was incredible. I slept for nine whole days the first night. I've been put on academic suspension from my lute program, but even my dad agrees - having my health and well-being is totally worth it."
To read more, click here or visit Reductress today.
Related
Popular in the Community