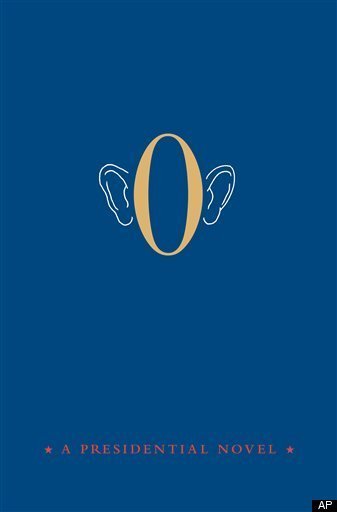 What is "O: A Presidential Novel," exactly? If you believe Mark Halperin, it's a work of campaign slashfic written by Mark Salter so that he could get some closure on the 2008 campaign. Or maybe that's just something that Mark Salter is allowing Mark Halperin to believe in order to make Halperin look stupid, because Salter hates Halperin. (This is a deep-down-the-rabbit-hole theory that has been floated, believe it or not!) Regardless, one thing that the book is, definitively, is a flop. The Washington Post's Stephen Lowman has all the grim details:
"O: A Presidential Novel" makes its feeble debut at number 23 on our hardcover fiction list for Washington area sales. (James Patterson's latest, "Tick Tock," occupies the top spot.)

"O" was a dud on other bestseller lists, too. It failed to make The New York Times' top-35 hardcover fiction list. And USA Today reports "O" didn't even chart on its list of the nation's top 400 best selling books.

"O" sold only 2,000 copies nationwide, according Nielsen BookScan.
It's particularly sad that "O" failed to get much attention in Washington, though its statistical failure probably doesn't reflect the fact that anyone who had even the barest desire to read this book got a free copy, and they are now being passed around as one reader gets bored and loses interest in reading it. (This is precisely how I obtained my copy. Anyone want it? I will leave it outside the Potbelly sandwich shop at the corner of 17th Street and Pennsylvania Avenue NW, for interested parties.)
REAL LIFE. REAL NEWS. REAL VOICES.
Help us tell more of the stories that matter from voices that too often remain unheard.