Are you one of those people that goes around saying things like "I've been hearing good things about Portland! Sounds like a place I'd like to live!" or, better still, "So, like, my game plan is to move to Austin within the next five years and be a musician?"
Hate to be the bearer of bad news, but you may have missed the boat here. Miserable traffic, rents rising faster than incomes, endless amounts of attention from the media resulting in an excess of tourists, not to mention an entirely unappealing brand of civic narcissism, are making Austin and Portland and cities like them far less fun than they used to be.
Happily, we live in an age where everything is suddenly everywhere. In the past month or so, I hung out at a food truck pod in Oklahoma City, ate at a ridiculously good ramen joint in Providence, strolled through fields of lavender at sunset on an urban farm in Albuquerque, spent a few days in Phoenix car free thanks to Uber (and a very handy light rail line) and drank some of the best nitro cold brew coffee I've ever tried in downtown Amarillo, Texas.
Clearly, the days of the good stuff seeping out of a few trendsetting cities (often years after becoming passé at the point of origin) are over. Any good idea now seems to very quickly spread around the country like wildfire. Anyone looking for the trappings of life normally found in an anointed cool capital need no longer set their sights on those high-profile, increasingly expensive cities.
At a time when many of the people living in said cities are wondering, where to next, take a look at these five secretly cool destinations. Believe it or don't believe it - things are absolutely happening. Put on your big pioneer pants and jump in before everyone else does.
#1 Jacksonville
If you're over watching Charleston patting herself on the back, can't even with Savannah's sleepiness but like the idea of hanging your hat in that part of the world, suspend disbelief and head down I-95 a piece. Yes, this is Florida, but ignore that little detail - most Floridians ignore Jacksonville, after all - until winter hits and you've still got plenty of sunshine and palm trees.
Distance from civilization 1.5 hours to Savannah
What's already there A small but active community of entrepreneurs working double time to change the image of this large but sleepy city. You name it, it's happening, from microbreweries ( Intuition, Aardwolf) to outstanding cafes (the hang-out-all-day Brew in happening Five Points, the brand-new Vagabond Coffee in Murray Hill), impressive farmers markets where you can meet local growers like Congaree and Penn, known for their terrific rice. (Yes, if you lived in Jacksonville you could source your rice locally, imagine.) Downtown, the city's oldest public square, Hemming Park, now has an open-air café, drop-in yoga and a popular beer festival; across the street in a gorgeously renovated private club is now one of the country's largest candy shops, complete with bar and restaurant. Out at the beach, stop in at Flask & Cannon for tiki drinks, while nearby in the couples weekend lamefest that is ye olde St. Augustine, signs of life like the Ice Plant, a stylish cocktail bar and small plates joint (try the pickled local white shrimp, devils on horseback, smoked fish dip) are beyond encouraging.
#2 Baltimore
Crime, dysfunction and civil unrest have the media in hysterics, and it's true - Charm City is an unbelievable mess at times. A lot of times, actually. But it's also a haven for a growing group of people, from starving artists to well-paid professionals, seeking a more mellow existence within the high-stakes, fast-paced, alpha-dog Boston-Washington megalopolis. Think of Baltimore as the Oakland of a suddenly (and outrageously) expensive D.C. and you're kind of getting the picture - except that you can still rent a place for less than $1,000 within walking distance of the train station.
Distance from civilization 1 hour to Union Station-Washington via MARC, 2 hours from New York via Acela Express
What's already there From urban farms to tool libraries to maker spaces, market halls and science lab-like coffee joints, if Baltimore doesn't already have it all, rest assured: it's probably coming soon. Frankly, there isn't a city in the United States with this many ticked boxes on the hipster must-have list that's managed to stay so far under the radar, or this affordable. For how long, who knows. Get a quick introduction in the up-and-coming Remington area, just a couple of bucks via Uber from Penn Station. Start with cocktails at one of the best (and least pretentious) bars of its kind in the country, W.C. Harlan, before heading up the block to their new spot, Bar Clavel, a sleek mezcal joint serving surprisingly authentic tacos. Walk past the R House, an old auto showroom that's being converted to the city's ninth market / food hall (the public market tradition goes way back here, like, 1700s way back) and cap off your crawl with a visit to James Beard award-winner Spike Gjerde's newest restaurant, Parts & Labor, where you can order giant smoked ham hocks for the table along with other large pieces of meat roasted right there in the main dining room, carved out of an old service garage.
#3 San Antonio
Thanks to a recent population explosion, San Antonio is starting to get that crazy kind of energy you want from a city, while maintaining close ties to its multi-culti roots. After years of sprawl, the heart of town is bouncing back tremendously as a place to live - the iconic Riverwalk now stretches for 14 exceedingly pleasant miles, the lion's share of it away from the tourist-choked downtown loop. It's a huge accomplishment for any city, let alone one in Texas; these nicely-landscaped pathways not only promote (gasp!) walking, they have also spurred an impressive amount of development, connecting a great deal of what makes the city so compelling, from new and old neighborhoods to cultural institutions and, of course, the old mission churches, which together form a tremendous national historic park. Not far from Austin and even closer to the beauty of the Hill Country, San Antonio's time has come.
Distance from civilization 1 hour from Austin, 3 hours from Houston
What's already there The Pearl District, with its cafes and restaurants and shops and entertainment venues and apartments is where you start - walk south along the Riverwalk and you'll come to the stunning Tobin Center for the Performing Arts, fusing classic and modern architecture in a waterside setting where free yoga classes are held, periodically. Then there's the art museum, of course, which is no slouch either. Just past downtown, the King William historic district is one of Texas' loveliest urban neighborhoods, with to-die-for blocks crammed with great old properties that could lead to - trigger warning - serious house envy. There's more - a lot more, in fact - but by now, you're probably sold. Or at least getting the picture.
#4 Sacramento
There have been stirrings in Reno of late, but why put the Donner Pass between you and polite society when rents here are still largely affordable for normal humans and there's Amtrak's reasonably-priced Capitol Corridor service connecting you to BART in just an hour and twenty, all day, every day? Bonus: Lake Tahoe's just a little over 90 minutes by car. Also, can we talk about the city itself? Stubbornly blah for what seemed like forever, Sacramento suddenly feels like it's headed towards having a moment - and with people getting priced out of the likes of Oakland, not all that far down the road, you know what that means.
Distance from civilization 1 hour to Napa, 1 hour 20 minutes to Richmond BART by train, 1 hour 20 minutes to the Bay Bridge (traffic permitting)
What's already there Get a shave and a shot at Bottle & Barlow, a barber shop and bar, take a pickling class or pick up local goods at Preservation & Co., do your weekly shop at the year-round Sunday market across from Southside Park, ride the expanding light rail system or hop on two wheels and explore the scenic American River Trail, extending 32 miles from the Old Sacramento neighborhood out into the 'burbs.
#5 Albuquerque
Offering authentic Southwest culture by the bucketful and wildly underrated as a destination for lovers of the great outdoors, America's other mile high city may not have it all just yet, but it's already a lot. Did we mention that world-class Santa Fe is just a quick hop up the road? There's even a reliable commuter rail connection, right into their walkable downtown.
Distance from civilization 50 minutes from Santa Fe, 6.5 hrs from Denver
What's already there Appealing historic neighborhoods like Huning Highland are heating up, offering within-reach Victorian fixer-uppers, walking distance of the very current EDo (East Downtown) hangout zone (Grove Café, Apothecary Lounge). There's the thriving urban farming scene - Old Town Farm offers fun events like bike-in coffee meet-ups, while Los Poblanos runs an on-property inn, restaurant and farm store, almost next door to downtown. Telecommuters can choose from a growing selection of smart café / workspaces - downtown's Zendo is terrific - while noteworthy microbreweries like Marble and La Cumbre are the place to be once work is done. And let's not forget the seemingly endless number of multi-use trails, the cheap gondola rides to epic, high-elevation hiking, the ramen (O), the donuts (Rebel) or the artisanal green chile cheeseburgers (Five Star). Add in the region's unique multicultural heritage (think architecture, think a ton of good food, festivals, local traditions) and you've got a city that's not staying under the radar forever.
Related
Before You Go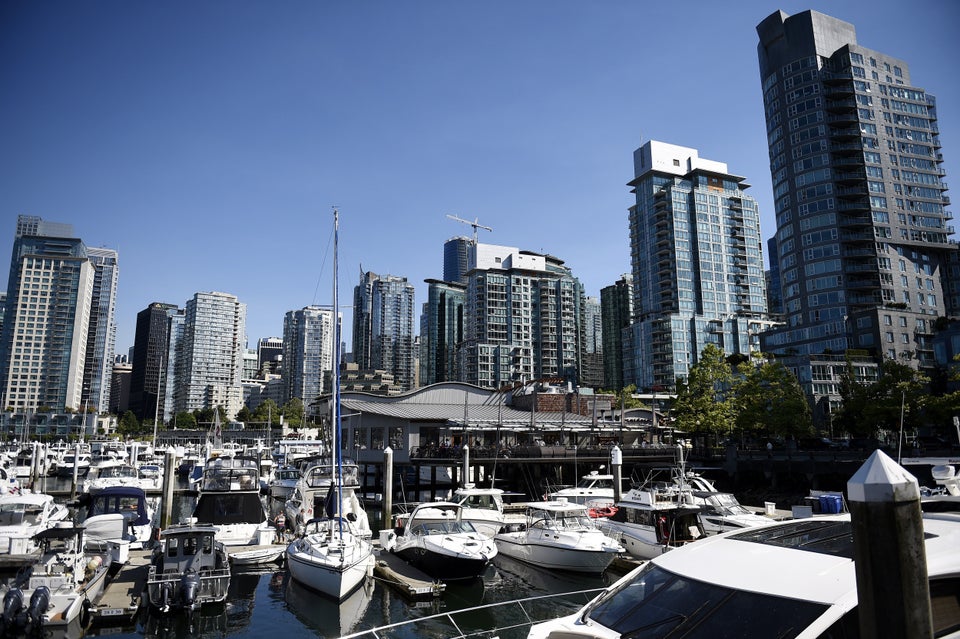 A Travel Guide For TV Lovers