By Bradley S. Klein, Golfweek

PITTSFORD, N.Y. - This is the third PGA Championship held at venerable old Oak Hill East, a 1924 design by Donald Ross. His telltale smallish greens remain, as does most of his routing. In 1955, Robert Trent Jones Sr. tossed out most of Ross' characteristic fairway bunkering that intruded diagonally across the line of play and replaced it with hazards left and right. In 1978, George and Tom Fazio introduced their flouncy style of capes and bays bunkers. They also decided that with Allens Creek running only modestly through the property alongside five fairways, the layout needed more pizzazz, so they created three new greens that sat flush upon water.
The club spent the next 35 years fixing those awkwardly overdone greens, most recently by Tom Fazio in time for this year's championship. The club also takes great pride in its namesake oaks, and despite some considerable tree management during the past decade, the place still exudes a dense parkland sensibility. At 7,163 yards, the par-70 layout is no longer the longish monster it used to be. Expect lots of fairway metals and rescues off the tees. The most revealing statistic this week (other than score) will be fairways hit. They are only 25-28 yards wide and framed by very dense, mongrel turf whose depth and thickness will not allow forward advancement of more than 100-120 yards.
Much attention will be spent on Tiger Woods' recent comments about the greens being "spotty." Having endured a brutally hot, humid climate that would make most cool-season grass championship courses wither, Oak Hill East has been carefully nursed. The day Woods played Oak Hill, the greens were given their weekly day off from mowing and rolling. Woods apparently didn't realize that plan and complained about the condition of the putting surfaces. However, the course is in ideal shape, with the only modest scar being some damage to the front right of the eighth green after a tree fell on it a month ago. Otherwise, the greens will be in smooth shape and running about 12 on the Stimpmeter. The exceptions will be the 13th and 14th greens, which will be held back a little all week, given their severe slope and limited hole locations.
Here's a hole-by-hole breakdown of what the game's elite will face at Oak Hill East: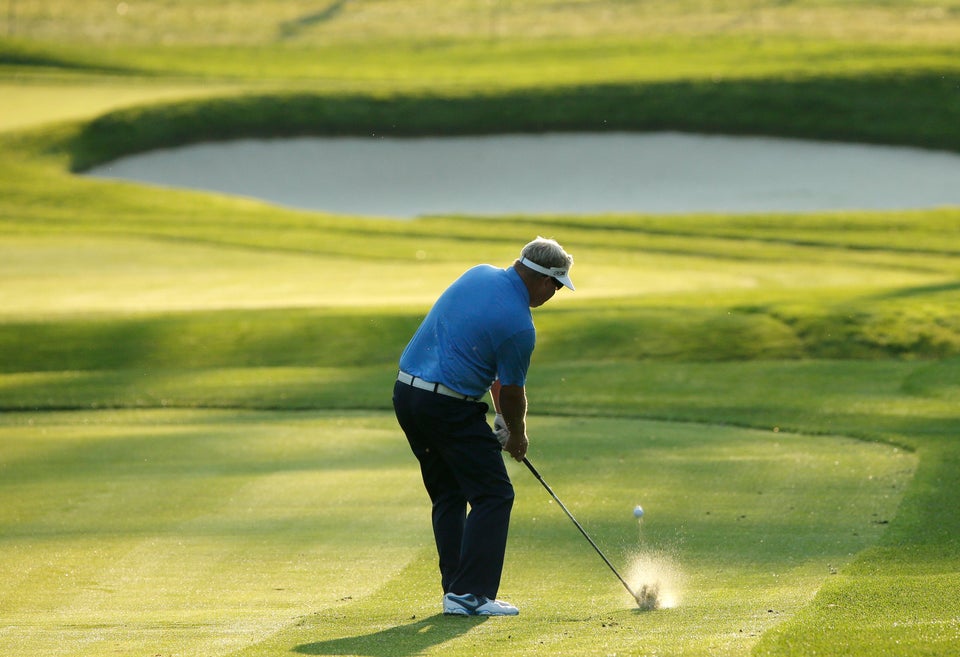 Oak Hill East Breakdown
Popular in the Community