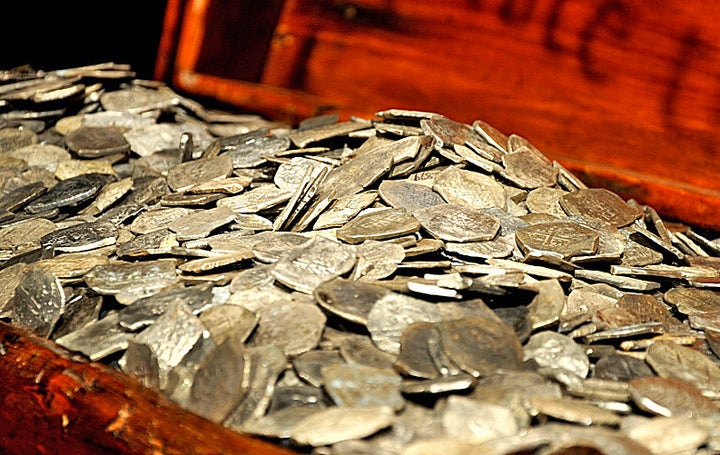 The lure of buried treasure has brought doom and death to many treasure hunters.
Legends and stories abound about wild west outlaws or high seas pirates hiding their stolen fortunes in secret caves or mountain passages or remote islands. These tales often carry the threat of curses and booby-traps placed around the ill-gotten riches, to keep them from being discovered.
If "X" marks the spot, Nova Scotia's Oak Island has harbored a reported buried pirate treasure since the late 1700s.
"There's been an awful lot of tragedy there -- six fatalities. There's the cost of human life, the cost of human fortune, and a cost in human time," said Marty Lagina (pictured below on the right with his brother, Rick). The Laginas lead the hunt for the alleged Oak Island pirate booty on History's "The Curse of Oak Island" series.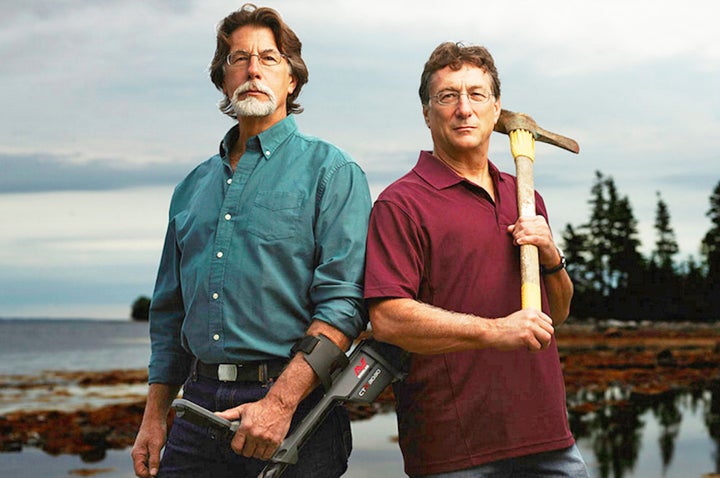 "Everybody who's gone there has basically had a certain amount of bad things happen, and I think the cumulative effect of that has led to this curse," Marty, 60, told HuffPost. "We can't find out exactly where that originated. But I think the fact that it lures you in with these promises of huge riches or worldwide significant things and then breaks you down -- that's happened to a lot of people."
Treasure hunters have looked for the reported hidden loot ever since 1795, when a teenage boy found a circular depression in the ground of Oak Island -- a portion of land now referred to as the "Money Pit." Rumors have persisted, claiming that famous pirates, like Captain Kidd and Blackbeard, may have stashed their bounty somewhere on the island (pictured below).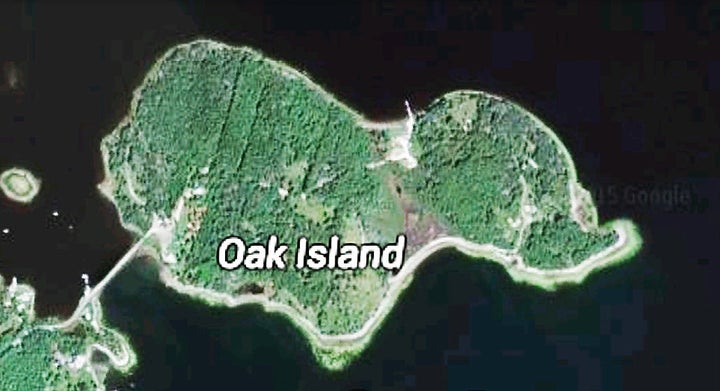 "There are several theories related to lost treasures, based upon known historical events, artificial recovery and carbon dating," said Rick, 63. "There's a timeline or window of time where more than a few treasures were lost to history. And that window fits the activities that were conducted long ago on Oak Island. That window of time is very intriguing."
Hollywood has entertained audiences for decades with an outpouring of movies about the hunt for numerous hidden and lost treasures.
The lure of fame and fortune has kept audiences wanting more.
The Indiana Jones franchise, "Treasure Island," Allan Quatermain adventures, "The Librarian," "City Slickers 2: The Legend of Curly's Gold," "Congo," "The Deep," "The Goonies," "King Solomon's Mines," "National Treasure," "Pirates of the Caribbean," "Treasure of the Sierra Madre" -- just a short list of the vast movie fare, targeted at copious amounts of loot, all for the clever folks who figure out how to read the clues and avoid the dangers of the hunt.
For any lost treasure doubters, take another look at the pile of gold loot at the top of this story.
That is real pirate treasure -- collected by one Capt. "Black Sam" Bellamy -- stolen from dozens of ships. ABC News reported how Bellamy's ship, the Whydah, sank off the coast of Cape Cod, Massachusetts, in 1717. It was the only documented pirate ship that has yielded thousands of treasures. The haul was recovered by undersea explorer Barry Clifford over 30 years ago, and has been displayed around the world.
On Oak Island, the Lagina brothers and their partners are using advanced technology, including heavy digging and drilling equipment to go deep into the core of the island. And they hope to avoid any curse that may prevent them from unearthing untold riches.
While doing metal detecting in a swampy area, they dredged up a little item that helps to keep their quest alive.
"We were getting all sorts of metal hits on our electronics," said Marty. "I said, 'Let's dig one of these up.' So, we dug and a coin was down about a foot in the swamp, tangled in some roots. It was definitely in the swamp dirt and seemed to be encrusted.
"It was Spanish, clearly dated from 1652, and it's a genuine coin. We don't believe it was planted by somebody."
Rick addresses the lure of the search.
"There's always been an association of Oak Island with pirate treasure. I think people are compelled to go there because they think, 'Other people have failed, but I will not.' And they want to know what is the treasure buried on Oak Island? You're chasing an unknown."
"It's a difficult pursuit," Rick added. "We are completely invested in this in terms of our willingness to engage in bringing hard science to bear and endeavoring to solve it. If it stops being fun, I think that's when we might look at each other and say, 'It's time to let someone else have a go at this.'"
More than 2 million viewers tuned into the Nov. 10 third season premiere of History's "The Curse of Oak Island," which airs on Tuesdays at 9:00 p.m. Check your local listings.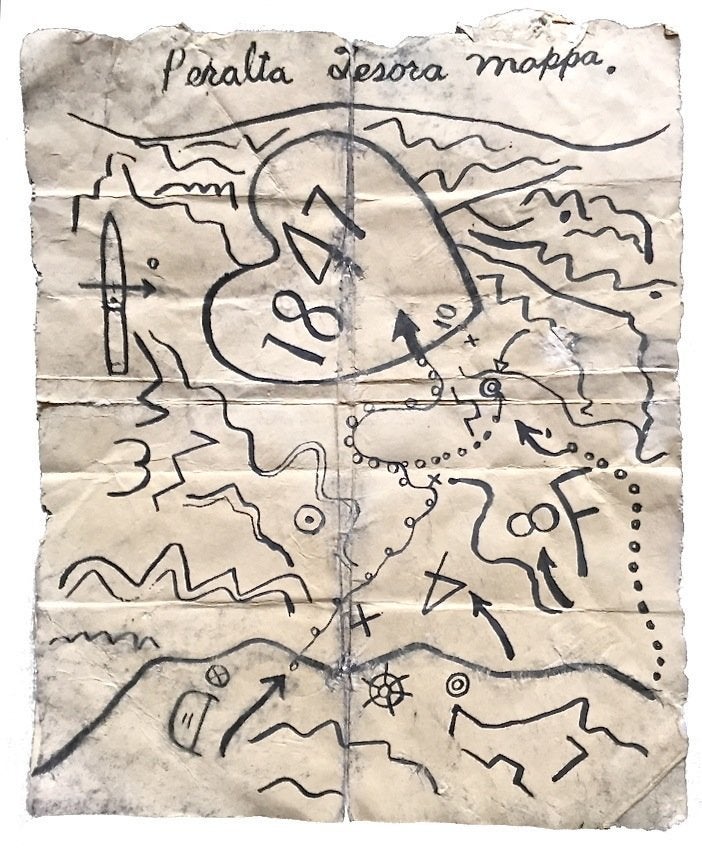 The Lost Dutchman Gold Mine
Related
Popular in the Community