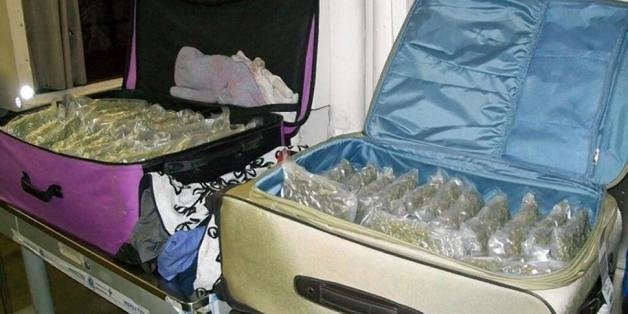 Authorities at Oakland International Airport said they seized 81-pounds of marijuana on Friday when a young woman tried to pass through security with the hidden stash.
Anastasia Murdock, 26, checked in just before 6 a.m. for a US Airways flight to Jackson, Mississippi, when Transportation Safety Administration employees discovered the haul of weed, Mercury News reports.
The drugs -- worth an estimated $100,000 street value -- were vacuum sealed in the traveler's luggage, authorities said.
According to KHON, "security says she may have gotten away with a small bit of weed, but 81 pounds is a bit much."
Murdock is being held in California on suspicion of possessing marijuana for sale and selling marijuana.
Popular in the Community