Officials in Oakland, California, effectively ended proposals to open a new coal export terminal by voting to ban the transport and storage of the fossil fuel within city limits.
The Oakland City Council announced its 7-0 decision on Monday as hundreds of anti-coal protestors descended on City Hall. The vote, which must be reconfirmed before it's made official, came after Mayor Libby Schaaf and council member Dan Kalb argued that a coal export terminal would pollute the area, according to the San Francisco Chronicle.
Environmentalists, who had ardently opposed such a project, hailed the decision.
"Thank you to the Councilmembers who voted today to respect the will of the people and protect Oakland from dirty, dangerous coal exports," Brittany King, the conservation program coordinator for the San Francisco Bay chapter of the Sierra Club, said in a statement to The Huffington Post.
Once the council confirms the vote on July 19, she said, "we can finally get back to making a plan for the Oakland Army Base that will create good jobs for our community without sacrificing our climate and our health."
Cappio said the $250 million plan had the potential to spread dangerous coal dust over the area as millions of tons of the fuel made its way through the port in West Oakland every year. She also included a report from a hired consultant that said mitigation efforts to contain the dust -- namely, using covered railcars -- wouldn't work.
Others warned that in addition to affecting the health of the community, any coal blowing off the railcars or spilled during loading could end up in the bay, smothering its wildlife, preventing fish from finding food and interfering with the ecosystem in countless ways.
"The transport and handling of coal would not only have had serious consequences for the health of local communities, but also for the health of San Francisco Bay," Sejal Choksi-Chugh, executive director at San Francisco Baykeeper, said in a statement sent to HuffPost. "There is no good reason to bring coal into our vibrant and thriving economy and undo the years of progress that we've made in cleaning up the Bay."
Lawyers for Phil Tagami, the project's developer, argued that the project would bring jobs to the area. They also warned that a ban could violate contracts and open up the city to costly lawsuits. Such a decision would classify "Oakland [as] not a trustworthy or reliable place to invest or do business," a letter sent to the council read.
Lydia O'Connor contributed reporting.
This post has been updated with reactions from King and Choksi-Chugh.
Related
Before You Go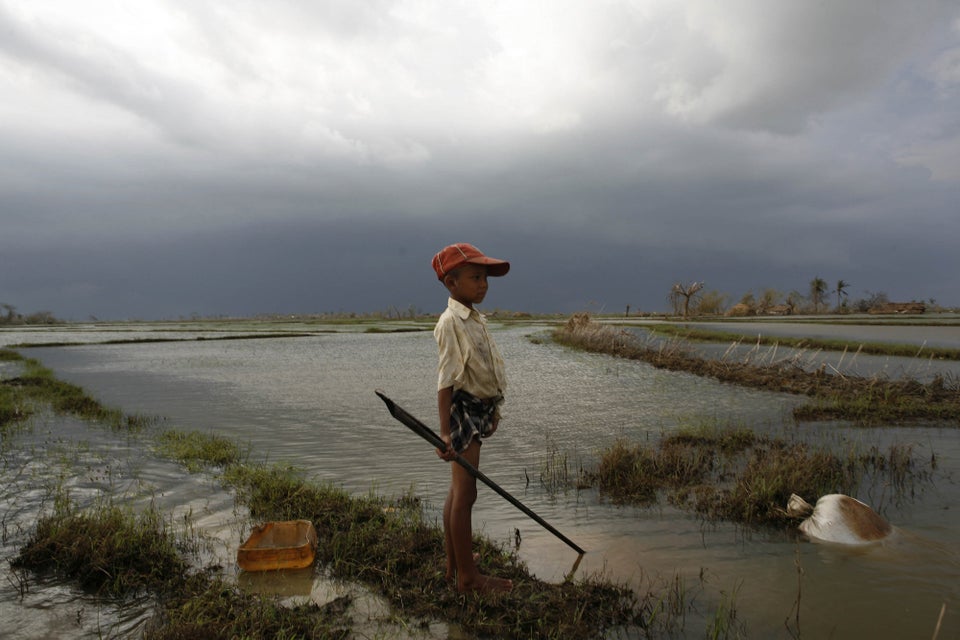 Climate change seen from around the world
Popular in the Community