"Oakland, I want you to know…" opened at the Oakland Museum of California last month and celebrates the history and culture of West Oakland, a neighborhood where rents are rising, tech workers are moving in, and longtime residents, particularly African-Americans, are being displaced.
The interactive installation ― a replica of West Oakland's streets, shrunk to fit in a room ― is as much about community organizing as it is about art.
Chris Treggiari, a local social practice artist who curated the show with Evelyn Orantes, OMCA's curator of public practice, said he wanted to "create a platform that can house what the community is saying, what the community is thinking."
"Gentrification is happening; there's a shift in demographics; there's displacement," he said. "These are words that we're hearing from the community."
Orantes and Treggiari hope to encourage visitors to tell their own stories about living in West Oakland. The exhibition draws from interviews with residents and contributions from over 700 artists, students, residents and community groups.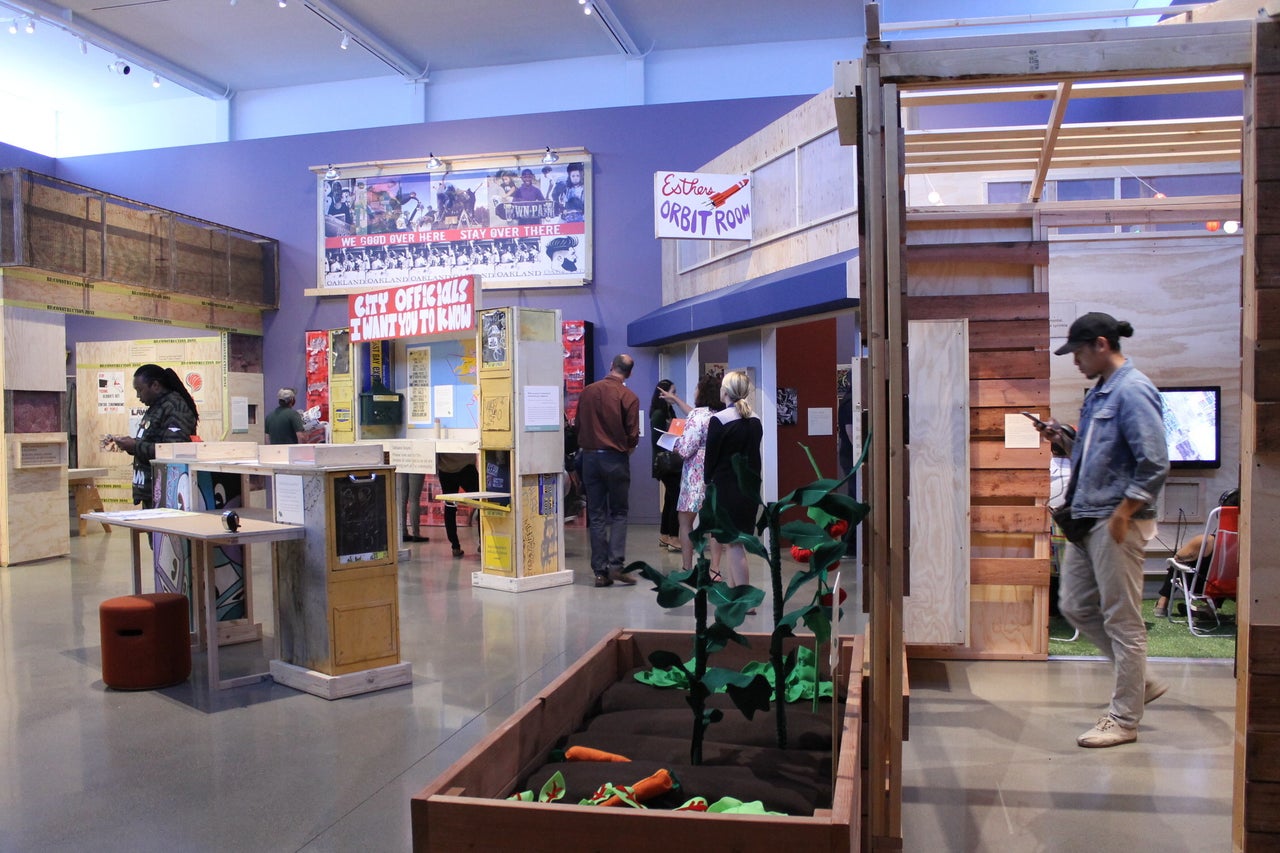 The miniature city includes structures and spaces inspired by recognizable Oakland sites: a classic Victorian mansion, a historic blues club, the BART subway, a new loft, city streets and a community garden planted with felt vegetables.
Each space is centered around an aspect of the neighborhood's identity, like its deep-rooted arts community. Treggiari hopes the semi-private spaces will allow candid and respectful conversation between friends and strangers.
To give visitors a nudge, there's a question posted at each site. For instance, signage at the loft space, which examines race and housing, asks, "What can we build together to help the future of Oakland?"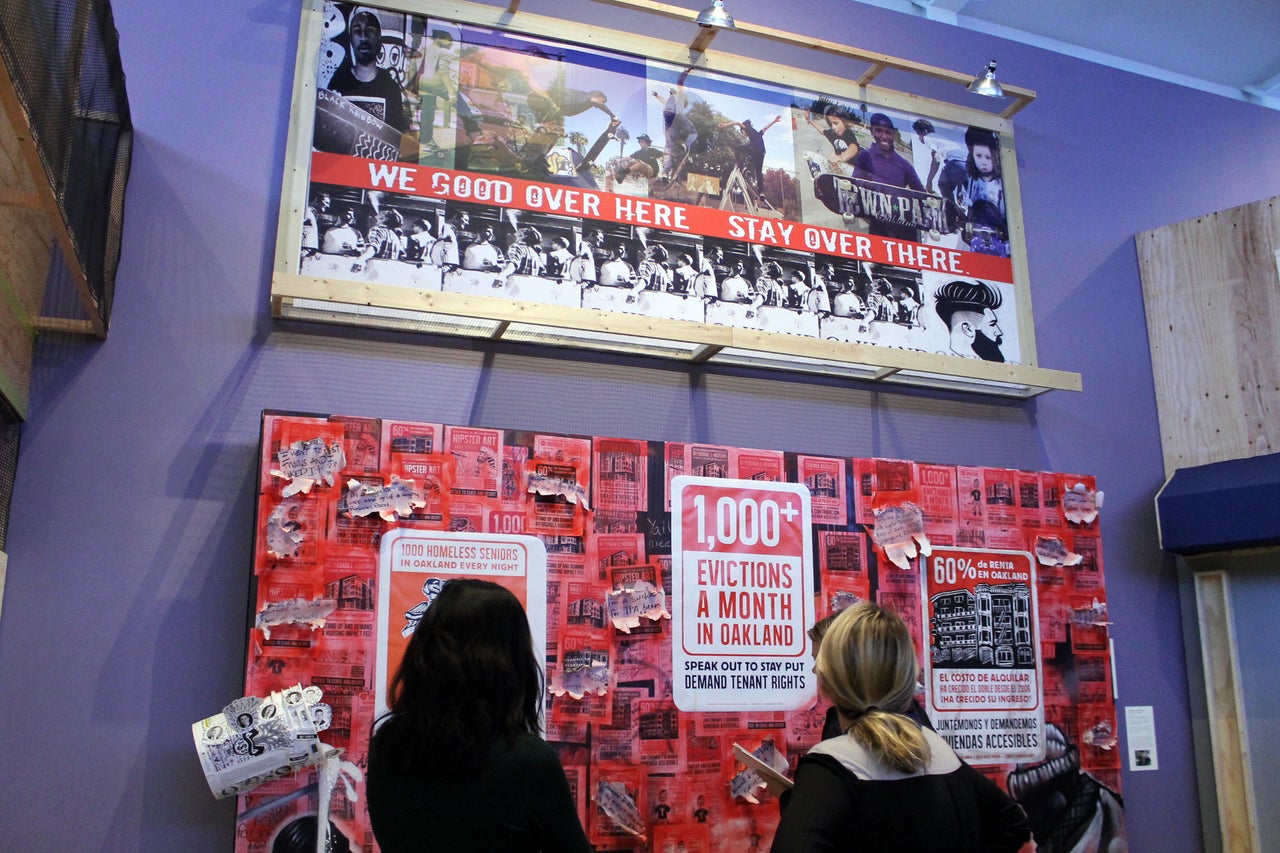 As tech workers stream into the city ― sometimes clashing with longtime residents ― Orantes and Treggiari would like newcomers to come away from their show with an appreciation for West Oakland's strong community and identity.
"I want them to understand and realize that we can't lose this culture," Treggiari said. "I hope the show brings that to the surface and makes people aware and starts conversations, starts people thinking, 'Yeah, we need to preserve this and celebrate it.'"
"Oakland is an amazing place to live, and I think all of us look to San Francisco and see what we've got to lose if we don't do something," Orantes said.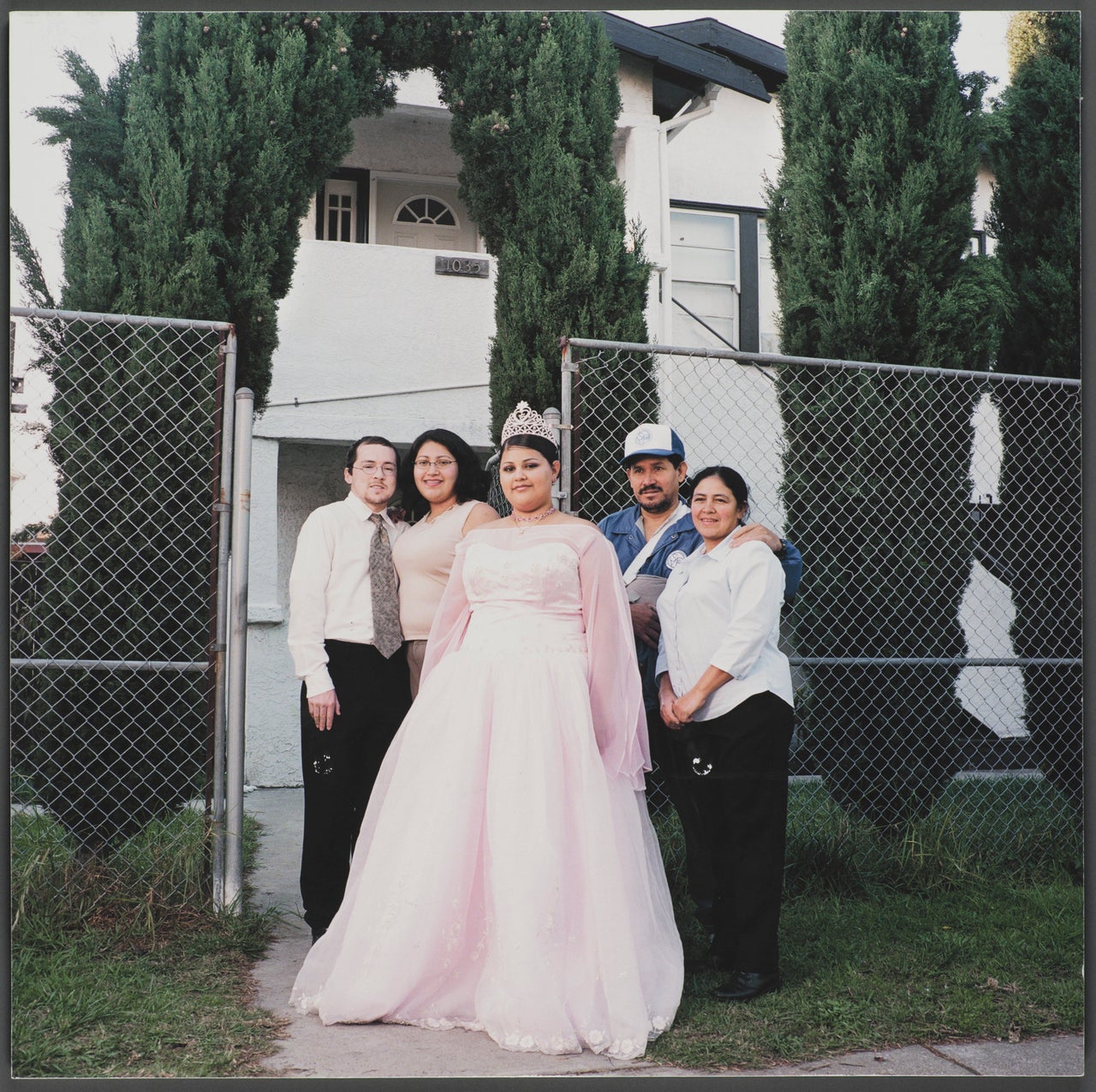 OMCA's exhibition space isn't large, but it's loaded with contributions from artists who have ties to West Oakland and are involved in the community.
One section includes a series of portraits shot by photographer Julie Placensia of her neighbors on Chester Street in the early 2000s.
There's a collection of prints from housing rights movements dating back to the '70s, photos of the African-American community in the city and new music from a local artist. Youth groups created a mural and a billboard. Quotations from residents are plastered on the walls, and their stories are told in video and audio interviews.
One of the placards quotes Ericka Huggins, former member of the Black Panther Party:
"When I first came to Oakland, West Oakland was the place to be for culture, for the blues, for food, for living, and it was a huge black community, but that's not what we see now,… You get culture, but if you are afraid of it, you can't see it as that. You see it as other."
The exhibition also provides a place for visitors to make posters and a station where they can write letters to their council members, which the curators will hand-deliver at the end of the exhibition in October.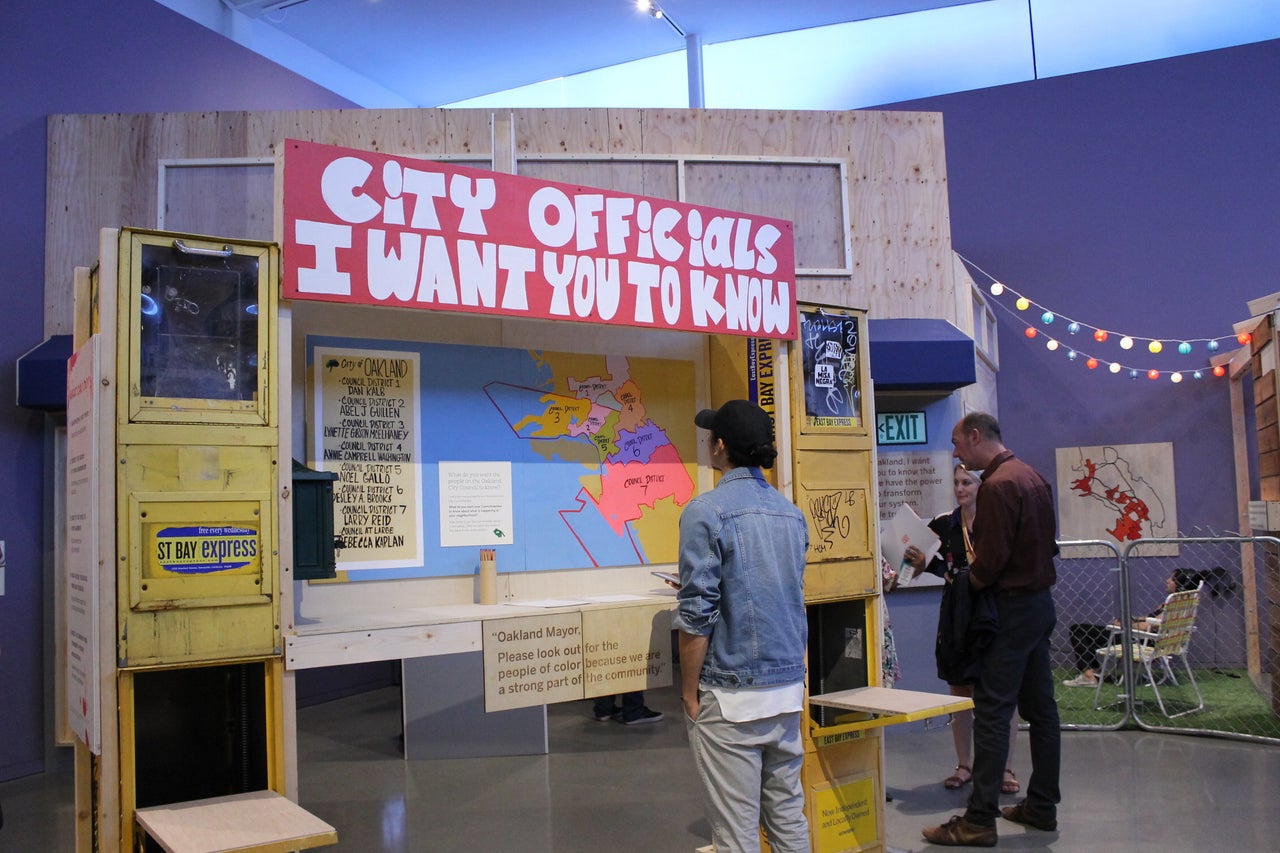 Orantes hopes the show will leave residents aware of their own power to advocate for themselves and their community.
"Someone said this is as much for the people moving in as the people who are here," she said. "It's a reminder that we're not alone."
View more of Julie Placensia's portraits of her former neighbors below.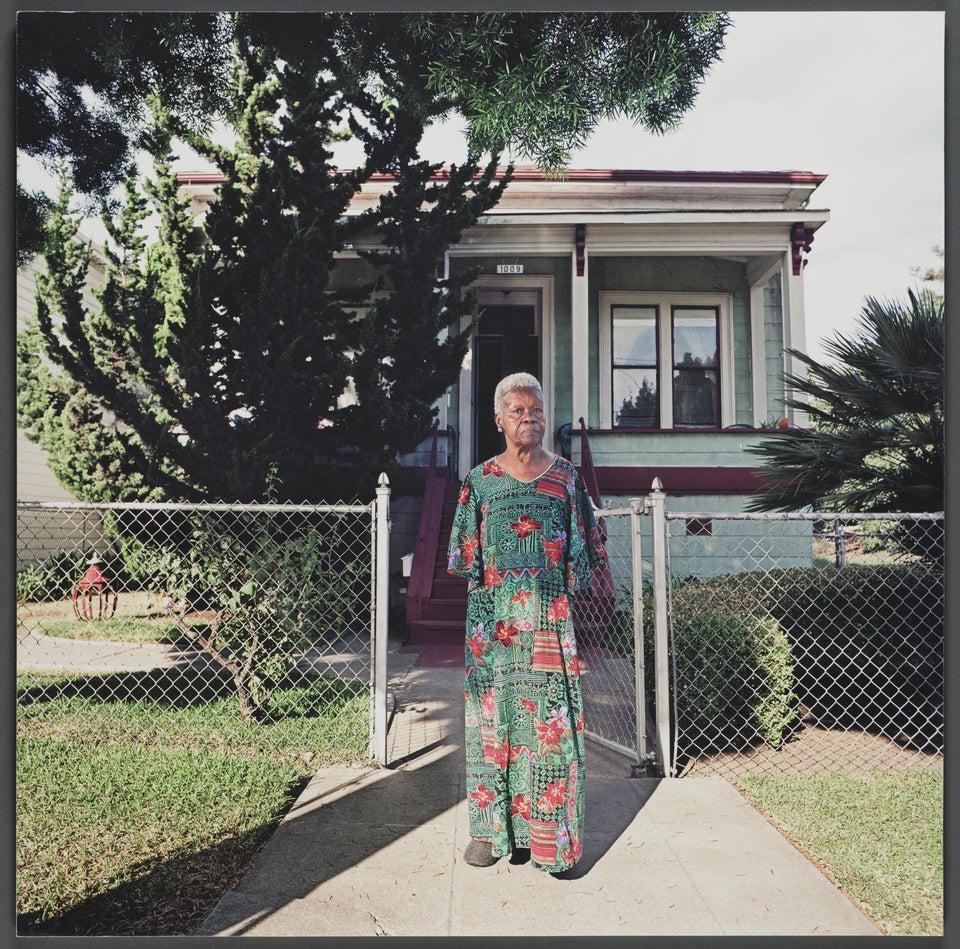 Oakland Museum of California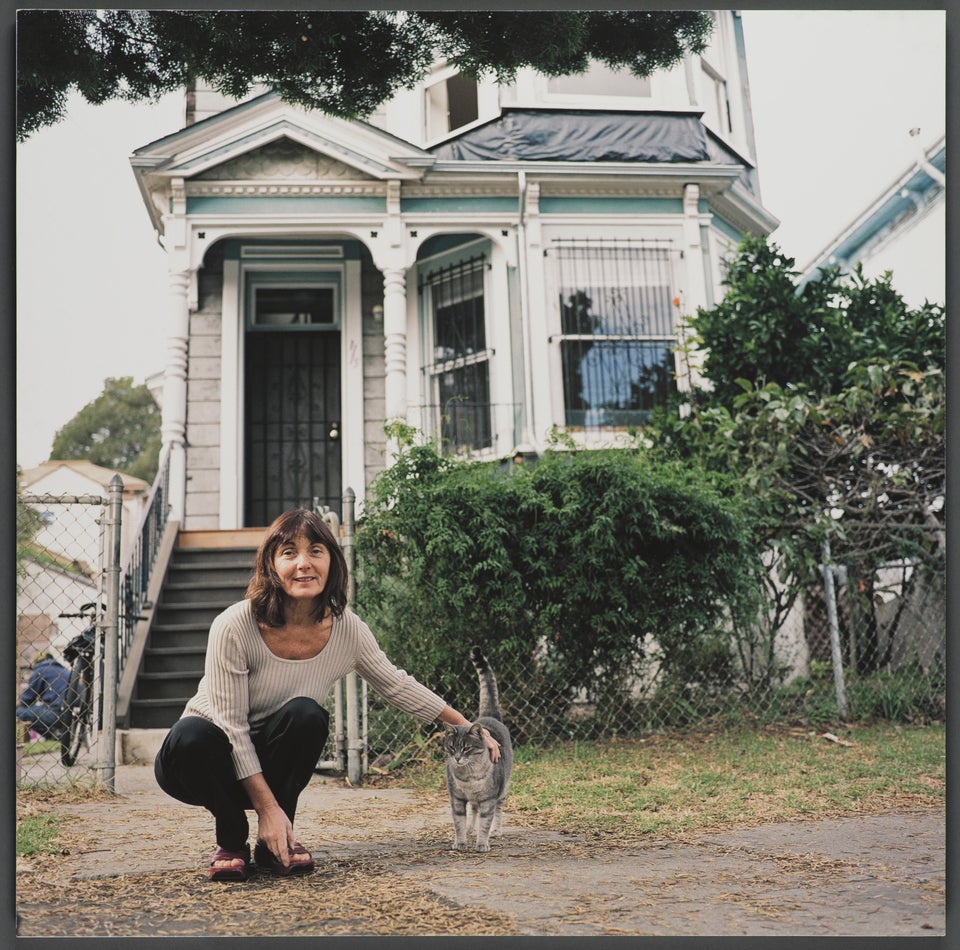 Credit: Oakland Museum of California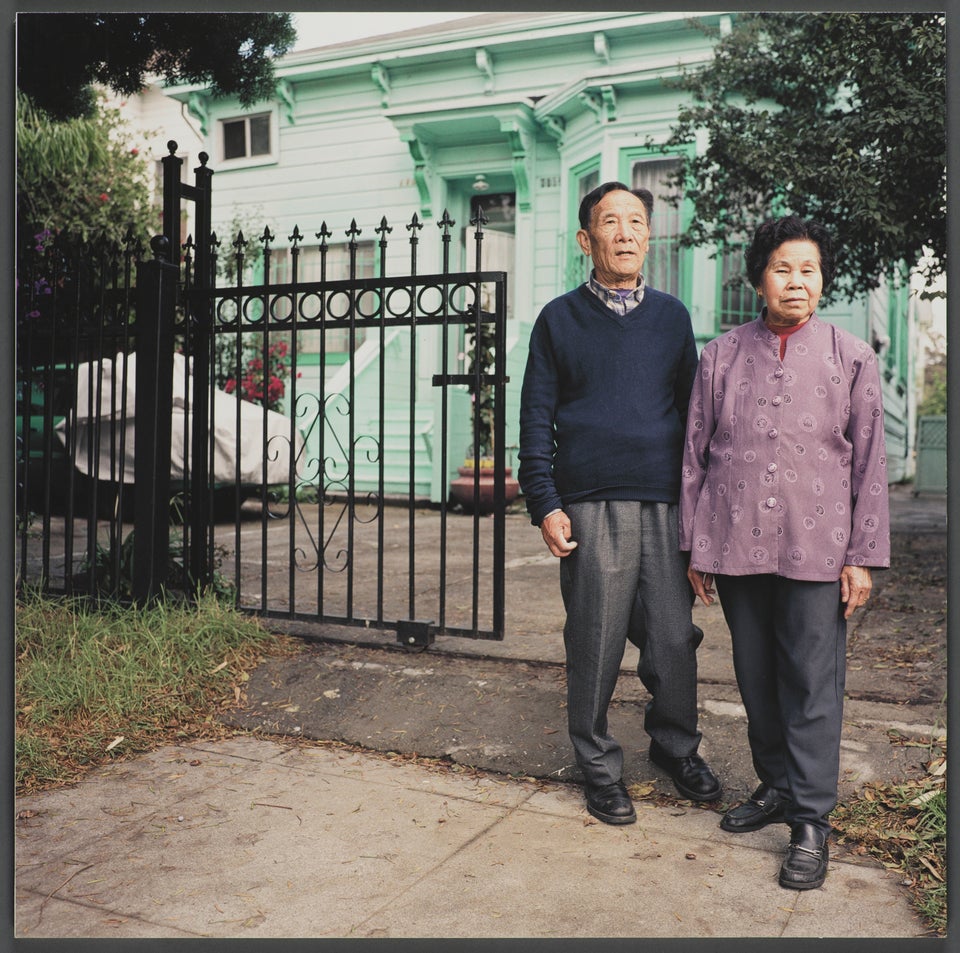 Credit: Oakland Museum of California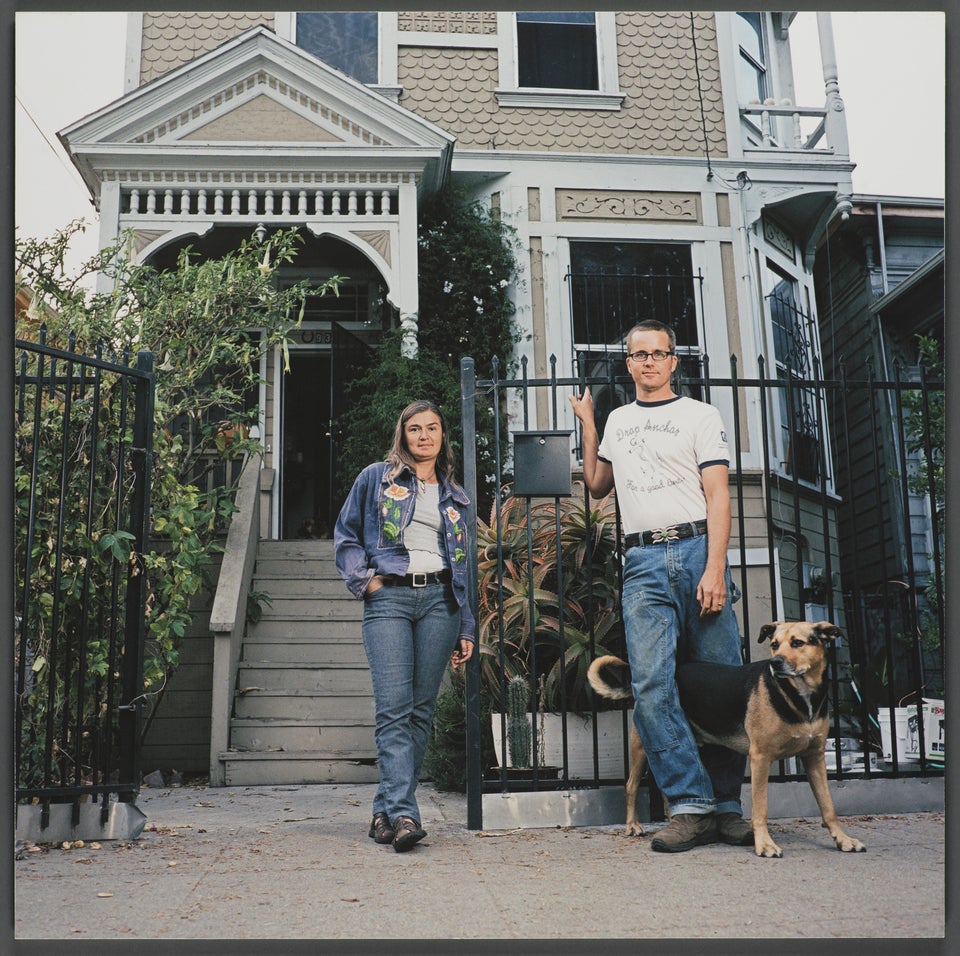 Credit: Oakland Museum of California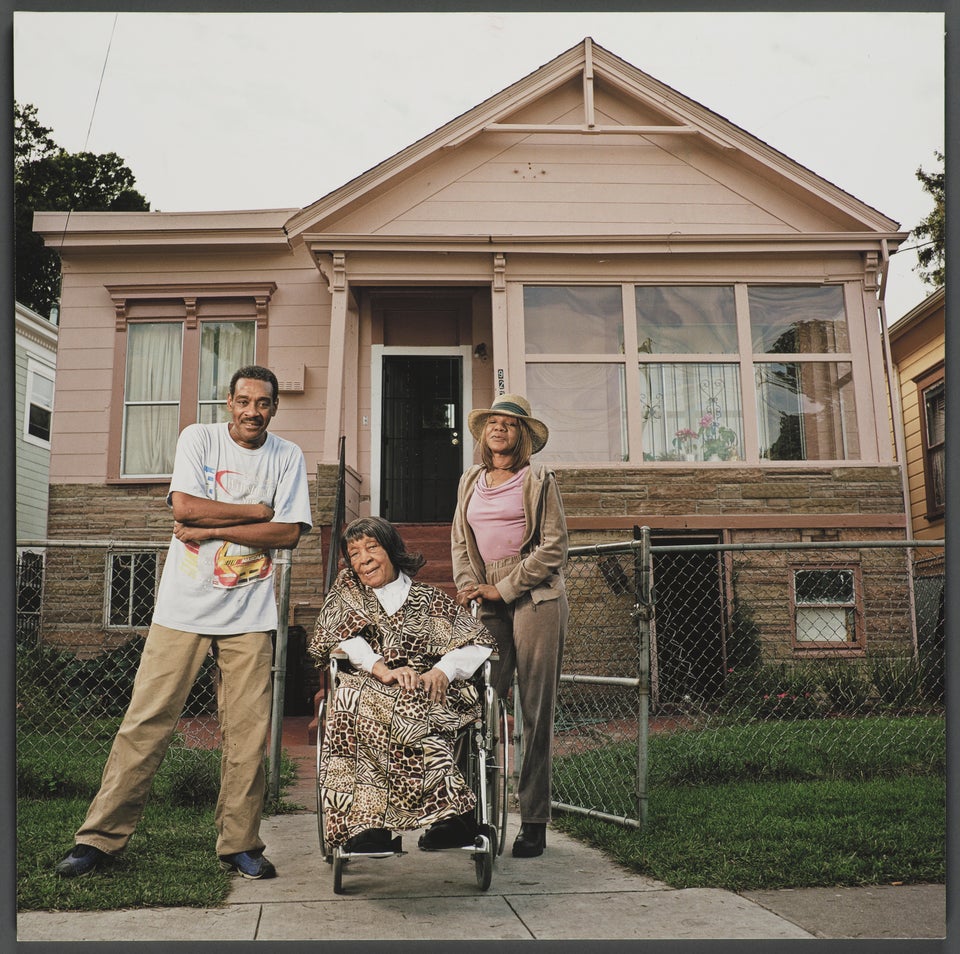 Credit: Oakland Museum of California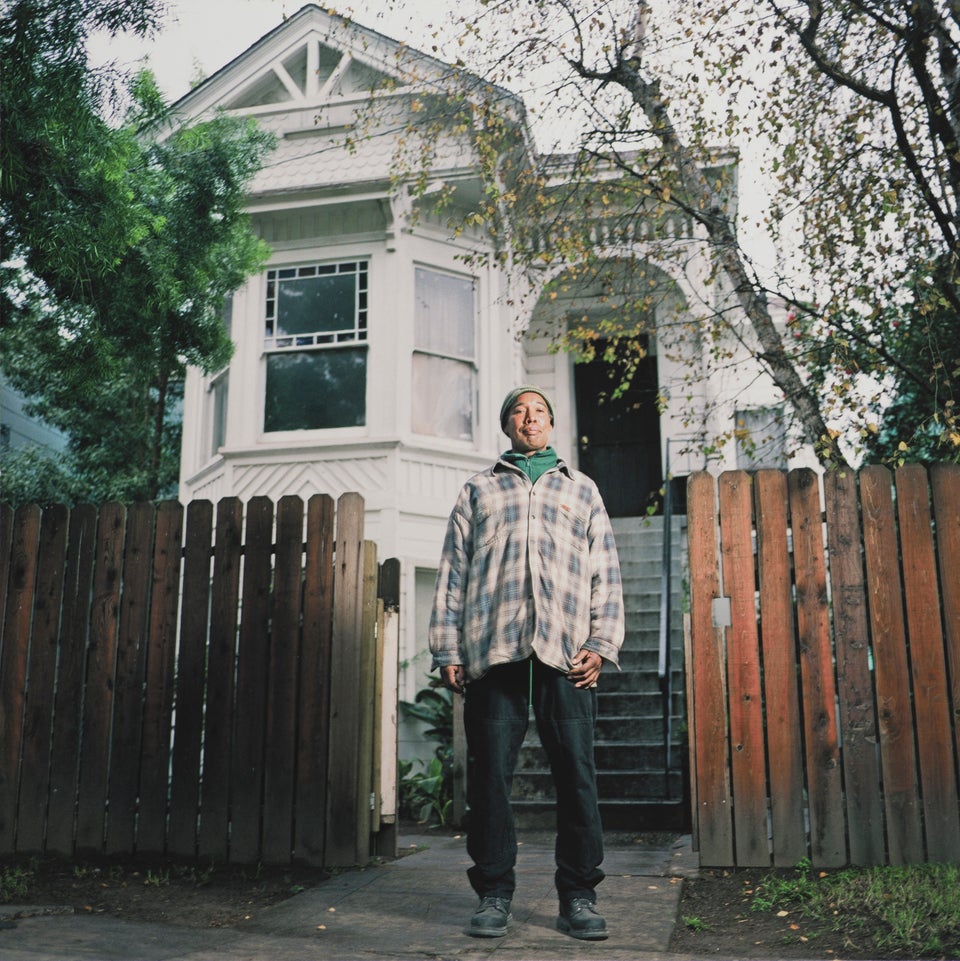 Credit: Oakland Museum of California
Kate Abbey-Lambertz covers sustainable cities, housing and inequality. Tips? Feedback? Send an email or follow her on Twitter.
_____
Related stories:
Related
Popular in the Community