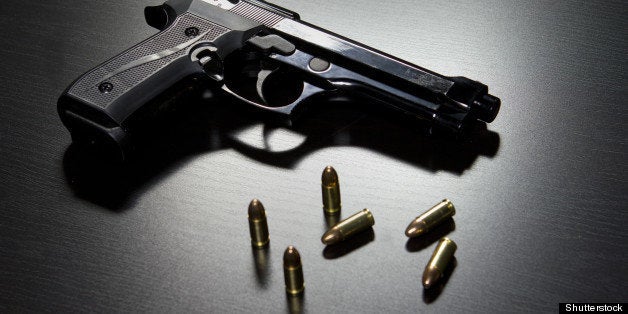 Now, some Oakland residents are hoping a bill currently winding its way through the California legislature may help turn that tide by allowing the city, where 11 crimes are committed with firearms every day, to create its own slate of gun control regulations tougher than those governing California as a whole.
"It's truly an extraordinary situation with the violence happening right now in Oakland," the bill's sponsor, Assemblyman Rob Bonta (D-Oakland), told The Huffington Post. "Oakland had 131 homicides last year and 12 of victims were children. This is the highest level of violence we've experienced in six years."
Under current California law, individual cities have some leeway in enacting their own gun laws; however, regulations regarding the licensing and registration of firearms is under the explicit purview of the state. This one-size-fits-all strategy creates a situation where dense urban centers like Oakland, which have major issues with gun violence, share the same set of regulations as rural areas that tend to have a very different relationship to firearms.
The bill would allow Oakland to do things like require all gun owners to re-register their guns annually so the city could have a better idea of where guns are at all times or create its own comprehensive gun licensing system. "It provides the city with a whole lot of opportunities to address the issue of gun violence," Bonta explained.
Bonta noted that he chose to specifically direct the law at Oakland rather than allowing all cities in California to write their own gun regulations in order to target the solution where it is most drastically needed and to minimize political opposition.
This sort single-city exemption isn't unprecedented--last year, the city of Los Angeles got its own exemption through the legislature allowing California's most populous city to regulate imitation firearms at the local level instead of leaving it up to the state.
Gun rights advocates slammed the proposal as something that could lead to a confusing set of contradictory regulations that differ from one street to the next.
"The repeal of state preemption would lead to an unpredictable patchwork of local laws," wrote the National Rife Association in its analysis of the bill. "American citizens have right to travel from one jurisdiction to another in California without the fear of violating locally politically motivated ordinances."
The NRA, which unsurprisingly opposes the legislation, also noted that, by enacting its own strict gun regulations, Oakland could adversely affect the ability of residents in the neighboring city of Alameda, which is accessible only by going through Oakland, to legally transport firearms to and from their homes.
Even so, the bill's backers pushed back on those assertions.
"This is not banning guns," Oakland City Councilwoman Libby Schaaf, who initially petitioned Bonta to write the legislation, insisted to CBS San Francisco. "This is just having tighter controls on who's owning and who's selling them and buying them. This law would allow Oakland to actually create that type of procedure and get guns out of the hands of people who should not have them."
According to the San Francisco-based Law Center to Prevent Gun Violence, California has some of the strongest gun laws in the nation, with measures like a 10-day waiting period on all gun purchases and the tight regulations on gun shows already on the books. However, that hasn't stopped Democrats in the state legislature from introducing a slew of new gun control bills in the months since the tragic Sandy Hook shooting.
Bonta's bill is expected to receive a vote on the Assembly floor before the end of the month.
Before You Go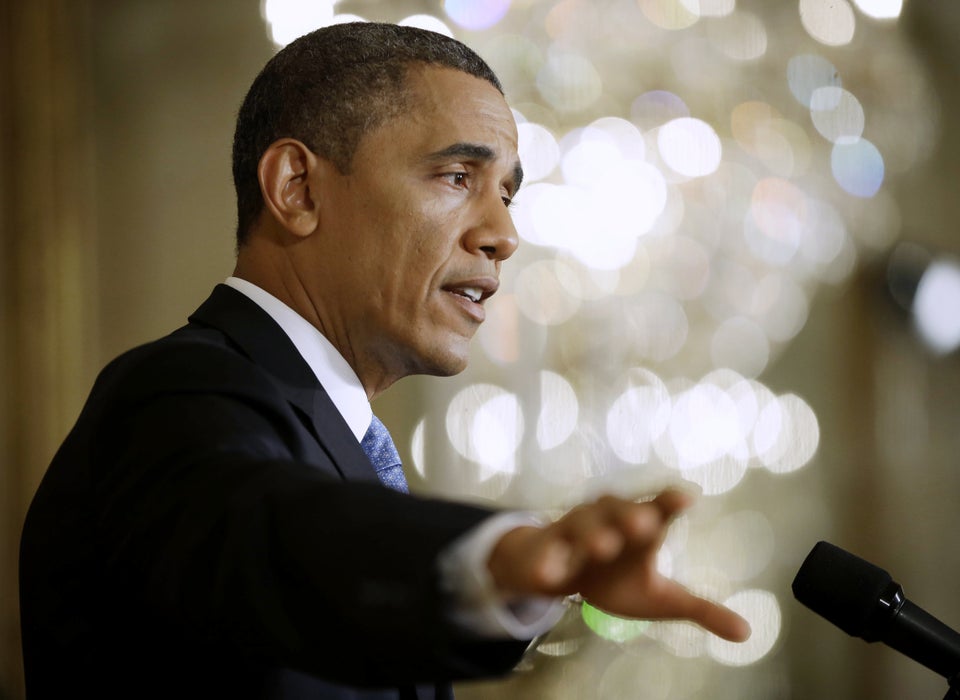 Obama's Executive Actions On Gun Violence
Popular in the Community