Schools in Oakland, California, may have found the key to closing the achievement gap between African-American males and other groups of students, according to a recent report.
In 2010, Oakland Unified School District (OUSD) began offering elective courses specifically for its lowest-performing students: African-American males. Several years later, the initiative, known as the Manhood Development Program (MDP), has been successful in narrowing achievement gaps and improving school culture, says the report from Vajra Watson, director of research and policy for equity at the University of California, Davis.
"When students begin the program, many of them define blackness in America to be ugly, to be bad and all of these negative attributes," said Watson in audio that accompanied a January press release for the report. "And then after being a part of the program and the brotherhood and learning about themselves, they start to identify as young kings, as scholars."
The Manhood Development Program is part of the district's Office of African American Male Achievement, which was created in 2010 and was the first of its kind nationally. The program brings together African-American male students and teachers for classes designed to build leadership and foster brotherhood. High- and low-achieving students are accepted to MDP, as are mid-level pupils. The lessons mix culturally relevant history and literature with identity development and college preparation.
Since the inception of this program, suspension rates have dropped among black male students in the district, while graduation rates have risen. Students in the program have seen an increase in their grade point averages. MDP students are more likely than their peers to report that their teachers want them to succeed and that they feel proud to be African-American, according to surveys administered through the report.
"Oakland dared to name institutionalized racism -- and not the children -- as the problem," writes Watson in the report. "MDP turned a vision into a reality, a theory into action -- school districts across the country now have a model for African American student success."
Black boys graduate high school at lower rates than any other group in many states, and tend to post low proficiency rates in math and reading on standardized tests.
The report focuses on anecdotal evidence to illustrate MDP's success, although quantitative results back it up as well. In conducting her research, Watson heard about the experiences of some of the 450 students currently enrolled in the program.
"He's like a father," one student told Watson of his MDP instructor, according to the report. "Especially because some of us don't have fathers... So to have somebody that cares like that, it feels good."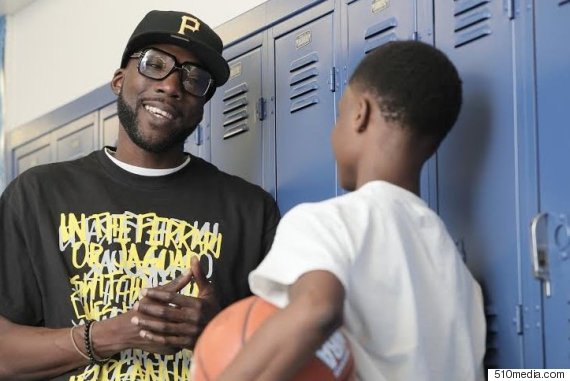 An MDP teacher, Earnest Jenkins, speaking with one of his students, Asim. Photo credit: 510media.com.
Even though MDP serves a specific group of boys, Watson told The Huffington Post that it enhances the community of the entire district.
"[These boys] are healthier to have as friends, they are healthier as boyfriends," she said. "[The MDP] work also paves the way for other identity-based programming. It is OK for a school district to say, 'We're going to do deep work and healing around [a specific] group.'"
Other districts have approached Oakland schools for help, expressing an interest in putting together similar offices, said Christopher Chatmon, executive director of the Office of African American Male Achievement.
"We haven't figured it all out in Oakland. We just have the audacity to really call out structural racism," Chatmon told HuffPost. "We've seen some amazing data points moving in the right direction, but there's still a lot more work to go."
Before You Go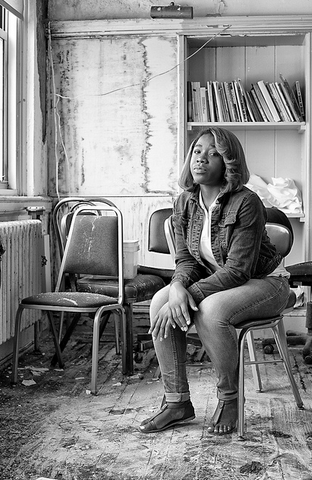 The State Of New Jersey Schools