A plainclothes police officer photographed aiming his gun at protesters in Oakland, California, on Wednesday was protecting himself and his partner from a "mob" that had encircled them, according to a California Highway Patrol official.
The two officers were walking among the crowd of about 50 to gather information when some of the protesters recognized them as cops, Avery Browne, chief of the highway patrol Golden Gate division, told reporters Thursday evening. The officers attempted to leave, but a man struck one officer in the back of the head, starting a struggle, Browne said.
The crowd "encircled the officers and began to close in," according to Browne. The officer who had not been hit brandished his badge and baton, and ordered the demonstrators to back up. He drew his sidearm because the protesters continued approaching them. At some point, a woman bolted from the crowd and kicked his partner in the head as he tussled with the man who'd punched him.
"We are extremely, extremely cognizant and sensitive to the display of a gun. ... It can be very upsetting," said Browne, but there was a "mob continuing to advance upon them."
Most protestors quickly dispersed after the officer drew his gun. The man accused of punching the officer was charged with felony battery and assault. The woman who kicked the cop was not caught. The officer who was hit was treated for "soft tissue injuries" and has concussion-like symptoms, the chief said.
Browne's account conflicted with a report from KTVU that alleged the tense scene began when one of the officers pushed a protester after their identities had been revealed.
"What was the most surprising about that was the way the situation escalated," said Carlos Villarreal, executive director of the San Francisco Bay Area Chapter of the National Lawyers Guild. The presence of undercover cops at the demonstrations is "very problematic from a First Amendment point of view, from a free speech point of view," according to Villarreal.
Plainclothes cops from the highway patrol and other agencies have marched among protesters since a grand jury in Ferguson, Missouri, failed to indict former officer Darren Wilson on Nov. 24 for killing an unarmed black teenager, Michael Brown. Browne said the monitoring is an effective method, along with watching social media and relying on informants, to learn where protesters are headed and to "protect the freeway system."
Photos of Missouri police pointing guns at citizens in protests that followed Brown's death Aug. 9 in Ferguson were circulated widely. A uniformed officer from the St. Ann police department caused an uproar when he was recorded pointing a semi-automatic gun and shouting an expletive at protesters. The St. Louis County police chief acknowledged officers pointed sniper rifles at crowds, saying they were using their scopes for a better view.
The sight of a hundreds of protesters blocking stretches of Bay Are highways for hours has been a regular occurrence over the last two weeks. On some nights, demonstrations have involved thousands of people.
"It is a good thing to express your concerns through the First Amendment process, but destroying property of others and getting onto the freeway is dangerous," Browne said. "We want to prevent someone from getting hurt. Last night these guys put their lives on the line because a group of individuals chose to commit criminal acts."
Vandalism and looting has sometimes tarnished the demonstrations. Earlier on Wednesday, people broke into a T-Mobile shop and an ATM.
On Dec. 9, a man was beaten up and his car was damaged, because protesters wrongly believed he was an undercover cop, Browne said.
Browne said police will continue to place plainclothes cops among protesters.
This story has been updated to include comment from Carlos Villarreal, executive director of the San Francisco Bay Area Chapter of the National Lawyers Guild.

Related
Before You Go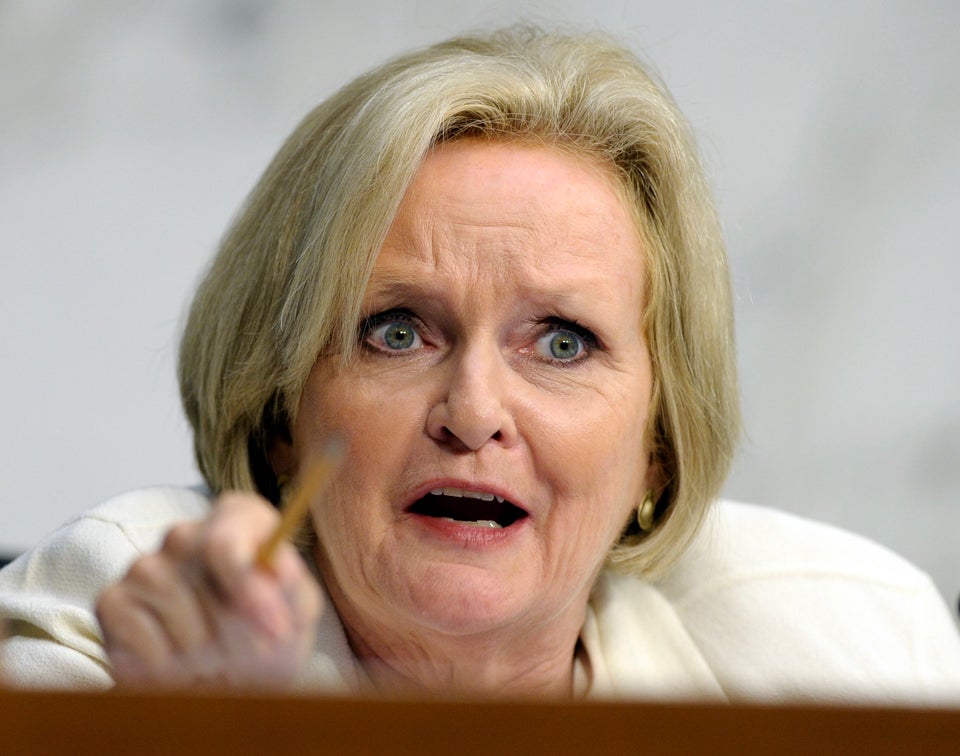 Politicians React To Ferguson
Popular in the Community