 Home to one of the busiest seaports in the world, Oakland, California is a major urban center. Just about 12 miles from San Francisco, it's also one of the most ethnically and culturally diverse cities in the country and -- unlike it's fog-shrouded sister across the bay -- it enjoys days of blue skies and bright sunshine all year round. Throughout the last several years Oakland has experienced a vivacious downtown revival with multitudes of world-class restaurants, historic and contemporary architecture, a robust art scene, and an abundance of recreational activities.

Museum Majesty
One of the most awe-inspiring buildings here is the Oakland Museum of California (OMCA). Set on four city blocks, it was designed by Kevin Roche John Dinkeloo and Associates and is a true icon of mid-century modernism that opened in 1969. United under one roof are the city's collections of art, history, and natural sciences. On my visit, I was much taken by these interrelated spaces tucked under landscaped terraces and lush gardens, all smoothly flowing one into the other. A favorite area is the terrace garden overlooking Lake Merritt and the city. There, a striking work: Big Peace IV by Tony Labat is a huge, sunny yellow peace sign which dominates the surrounding space.www.visitoakland.org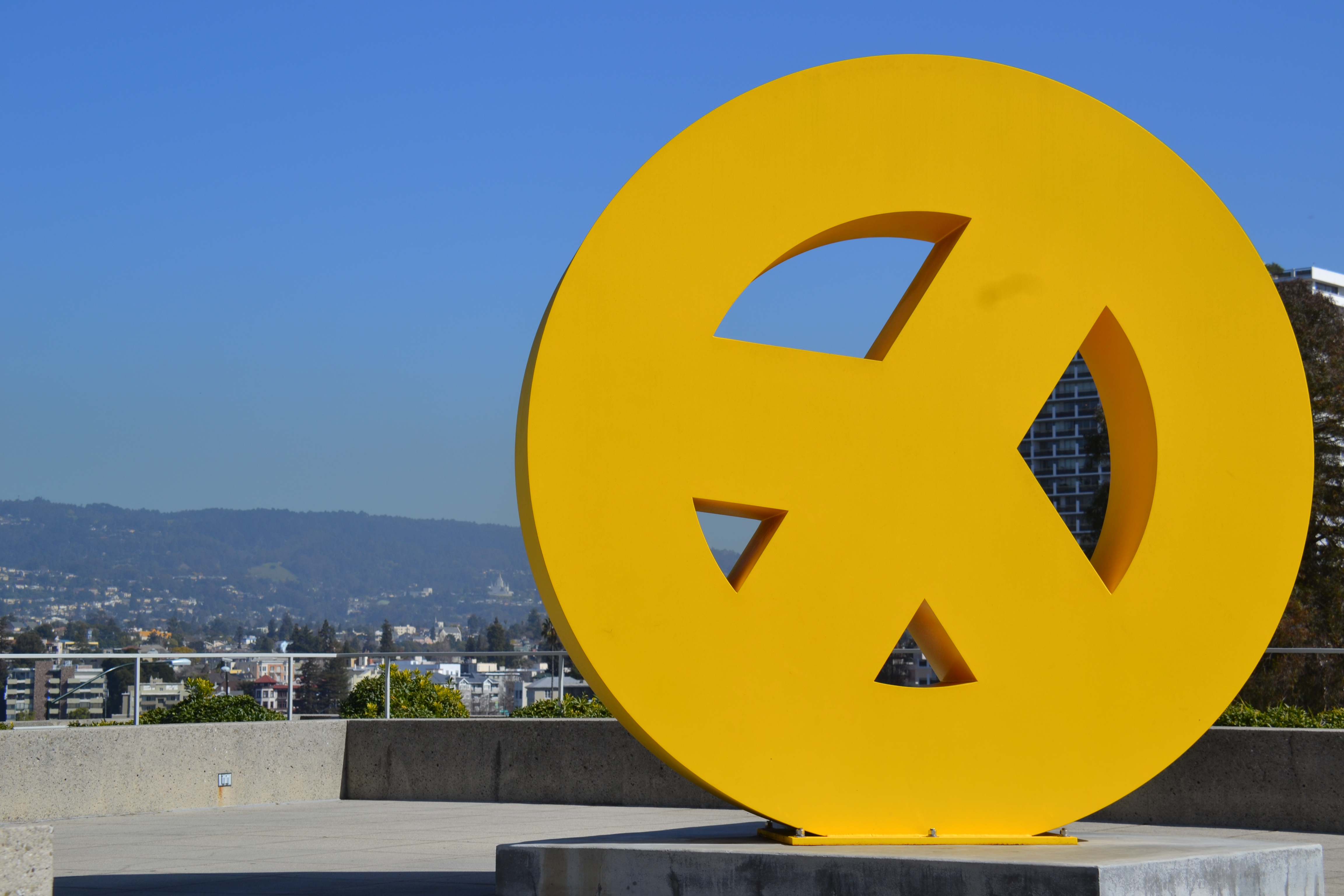 Leaving this area, we found a magical spot to sit and daydream: on the lower level and surrounded by Deodar trees - a large pool filled with koi and water lilies on one side and native California plants and Bay Area freshwater fish on the other. More than a mere museum, this edifice is one of the most significant examples of post-World War II modernism and, importantly, one of the first sustainability-conscious landmarks in the country.
After hours spent at OMCA, we felt the Call of the Vino and decided to answer it post haste. Oakland is home to more than a dozen urban wineries and Cerruti Cellars is one of the best, opened in 2011 by John Tudal, whose family has long been in the wine business. Housed in a 1920s cold storage warehouse is the Cerruti tasting room, where we sipped and savored an interesting mix of wines -- vibrant blends and spicy varietals from Napa and Sonoma -- a heady way to end the day.

Preserving the Past
The next day we set off for Preservation Park. We stepped back in time as we walked this charming neighborhood, now an office park, preserved in all its Victorian glory. Verdant gardens, period park benches, ornate wrought iron fences and old-fashioned street lamps topped off with a Parisian fountain at its very center. At tour's end, leaving this fairy-tale park and re-entering 21st century's bustle and buzz was harsh!
Easing the culture shock from then to now, we returned to our lodging high on a wooded knoll -- the enchanting Claremont Hotel Club and Spa, of which none other than master architect Frank Lloyd Wright said, "One of the few hotels in the world with warmth, character and charm." True in its early days, it continues to embody that singular allure today. In 1906, after the San Francisco earthquake delayed further building, the Claremont finally opened for business in 1915; it is today a designated Oakland City Historical Landmark. One fine morning, we had coffee on the hotel's terrace surrounded by Big Leaf Maples, California Sagebrush and Red Willows. Below lay the impressive Claremont gardens and because the air was crystal clear, we could see forever -to the city over yonder and all the way to the Bay -- a glorious way to greet the day!

The USS Potomac
From the lofty heights of the Claremont Hotel to a spot closer to earth -- on water, in fact. In his day, President Roosevelt enjoyed cruising and fishing and did so whenever the opportunity arose, aboard his yacht Potomac. Decommissioned after the president's death in 1945, the yacht's history became a story of decline under a succession of owners. Finally, in 1980 she was towed to Treasure Island; ultimately her hull was pierced by broken pilings and she sank in 35 feet of water. Restored in a 14-year effort, the Potomac now rests in the Port of Oakland. Trooping through the vessel, we were transported back in time as we viewed the Commanding Officer's Cabin, her exceedingly cramped crew's quarters, and the Pilot House with old and antiquated navigational equipment. From her glamorous days hosting such luminaries as royalty from Denmark and Norway to a visit by King George VI and Queen Elizabeth, bringing them to George Washington's tomb at Mount Vernon, the Potomac now enjoys a well-deserved rest in Oakland waters where, royalty or not, she welcomes your visit.

An Illuminating Experience
Before leaving the city, we set off for a site one might call truly heavenly: a compelling and very new Oakland landmark, the Cathedral of Christ the Light. It was a must-see and it did not disappoint. A stunningly modern structure built for the ages, it is the mother-church of the Diocese of Oakland. Its design utilizes glass, steel, wood and beautiful light to create a contemporary look that still remains evocative of the Catholic Church's millennia-old tradition. Standing beneath its towering ceiling, the alters, statuary and paintings all seemed bathed in a luminous glow. This cathedral created a powerfully spiritual sensation the moment we entered its doors and that feeling seemed to linger well into the remains of the day.
From the Oakland Bridge, one can look across to the bright lights of that big city across the Bay, but, news flash: look no further. Oakland is where it's really goin'-on!