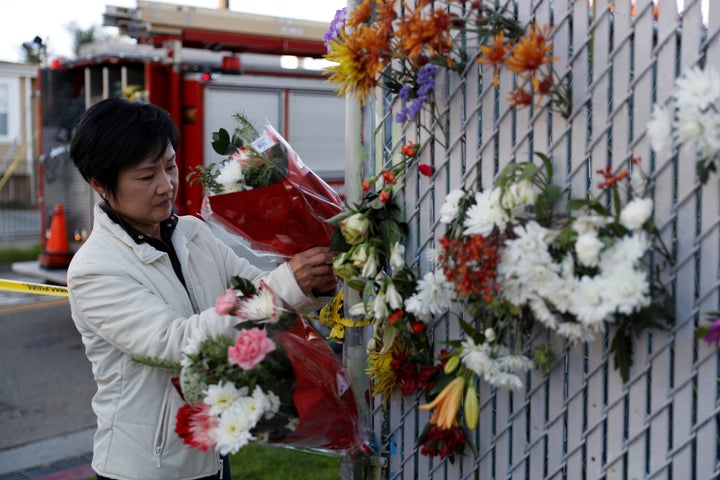 At least 36 people died in the fire that erupted Friday night during a dance party at a warehouse in Oakland, California, officials said Monday morning.
"We absolutely believe the number of fire fatalities will increase," said Oakland Fire Department battalion chief Melinda Drayton, adding that 70 percent of the building has been searched so far.
Eleven victims have been identified, Alameda County Sheriff's Deputy Tya Modeste said Monday.
The Alameda County Sheriff's Office Coroner's Bureau released the names of seven victims through the City of Oakland website Sunday evening. Authorities will not release the name of an identified 17-year-old victim, and the names of the other three identified victims will be released once families have been given an opportunity to notify other loved ones.
Most of the victims were in their twenties and thirties, Alameda County Sheriff's Office spokesman Sgt. Ray Kelly said Sunday. One of the victims was the son of a deputy in the sheriff's department.
Authorities said earlier that the death toll could be as high as 40, making it one of the deadliest fires to ever hit Oakland. About 50 people were inside the artist space venue when the fire started around 11:30 p.m. on Friday, they said.
The cause of the fire is still being investigated, but Drayton said officials have discovered an area in the back of the building where they believe the fire originated.
Alameda District Attorney Nancy O'Malley has activated a criminal investigation team to look into the fire, Oakland Mayor Libby Schaaf said Sunday in a press conference.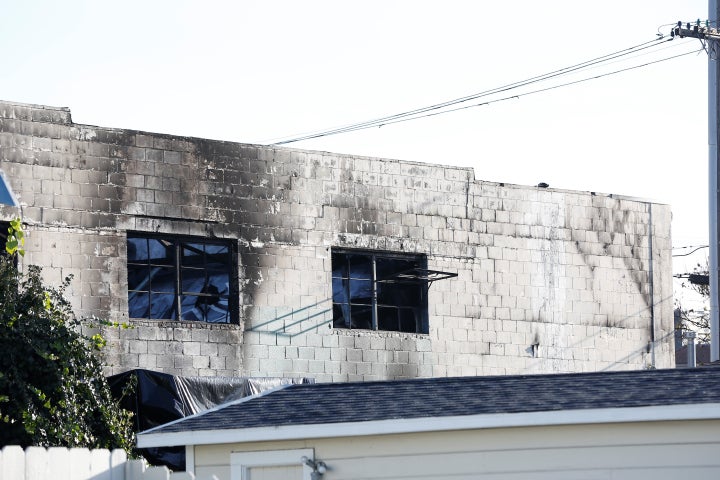 Drayton said there is currently a "full work stoppage" on fire department's search and rescue operation, as a "wobbly, potentially collapsing exterior wall" could pose a threat to rescue workers. Search efforts are expected to continue Monday afternoon. 
The search will continue for a few more days, Drayton said.
"This will be a long and arduous process, but we want to make sure we're respecting the victims and their families and our firefighters' safety to work slowly and carefully through the building," she said.
The warehouse, which was hosting an electronic dance party by musicians Golden Donna when the blaze started, had several fire safety issues. It was not equipped with sprinklers; multiple artist studios were cluttered with furniture, statues and large objects; and the second floor's only exit was a makeshift stairwell, officials said. 
They're removing debris "literally bucket by bucket," Drayton added. 
"I can tell you when I was in there throughout the evening, the somber approach that our firefighters and Alameda County Sheriff's department members took to this search," she said. "It was quiet, it was heartbreaking."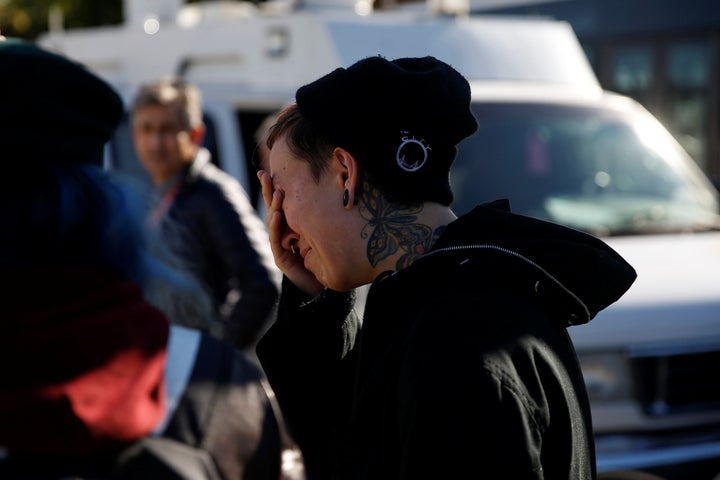 The warehouse was not zoned for residential use, but many of the artists who rented space there were living in it full-time, The East Bay Times reported. Oakland City Council member Noel Gallo described the warehouse's use as an "open secret" in the city. 
Kelly said that they found trailers and motor homes parked inside.
Schaaf confirmed that a city inspector went to the warehouse on Nov. 14 after receiving complaints about trash piling up outside but said the inspector could not gain access. She declined to speculate on why inspectors did not return but said city employees are investigating further.
Alameda Coroner's Bureau captain Melanie Ditzenberger asked that families of people still unaccounted for preserve the missing person's DNA by putting hairbrushes, combs or toothbrushes in a sealed bag in case the coroner's office requests them.
President Barack Obama issued a statement Monday morning.
"Today our prayers go out to the people of Oakland, California in the aftermath of this weekend's deadly warehouse fire ― one of the worst fires in the state's history," he said. 
"Oakland is one of the most diverse and creative cities in our country," he continued, "and as families and residents pull together in the wake of this awful tragedy, they will have the unwavering support of the American people."
This is a developing story. Check back for updates. 
Hayley Miller contributed reporting.
Calling all HuffPost superfans!
Sign up for membership to become a founding member and help shape HuffPost's next chapter
BEFORE YOU GO
PHOTO GALLERY
Oakland Warehouse Fire At Ghost Ship Artist Collective