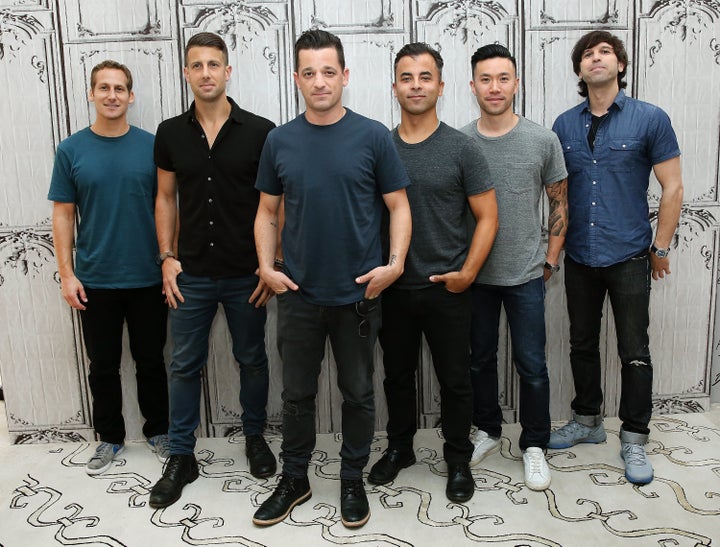 If you were on a college campus in 1997, you easily could have heard "That Was a Crazy Game of Poker" blasting from a dorm room or playing at a late-night fraternity party. The reggae-infused track, clocking in at a lengthy 8 minutes, 42 seconds, made its way around that year thanks to word of mouth and growing online music distribution platforms.
O.A.R. (Of a Revolution), the band behind the song, experienced early success with the track shortly after releasing their debut album in high school without a record label. Founded in 1996 in Rockville, Maryland, O.A.R. also relied on performing live (to anyone who would listen) to get the word out.
"We would play in any place," lead singer Marc Roberge told The Huffington Post during a recent AOL Build interview. "We'd play in the basement. We played in people's backyards. We played at barbecues, we'd play everywhere."
The hard work paid off. O.A.R. released three albums before graduating from college, and by 2006, Roberge and the other members of the band found themselves selling hundreds of thousands of albums and performing a sold-out show at New York's Madison Square Garden. Nearly every year since then, they have done what they do best: head out on the road. This year marks O.A.R.'s 20th anniversary as a band, and to celebrate the guys just released "XX" ― a two-CD set featuring songs from their catalogue, live tracks and two new tunes, including "I Go Through." During the process, they also documented the songwriting process in a web series on Qello called "Evolution of a Song."
Saxophonist/guitarist Jerry DePizzo told HuffPost that he attributes the group's longevity to good songwriting and "the grind."
"We say yes a hell of a lot of the time and we go and we grind it out … This is a grind of a business and you have to go out there and have at it. We paid our dues, we got out on the road. We didn't come home for another couple of years," DiPizzo said.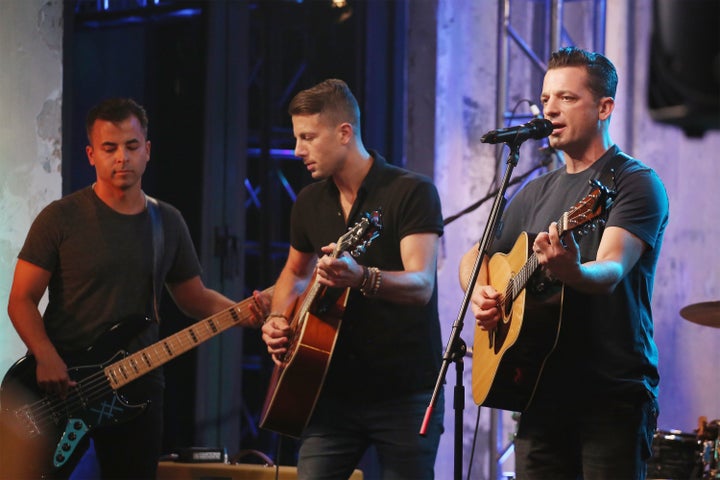 The raw, rootsy sound heard on "That Was a Crazy Game of Poker" has faded a bit over the years and has been replaced by a more mature sound heard on songs like "Shattered (Turn the Car Around)," "Peace" and "Love and Memories."
"You're growing up with us musically. When we're putting out our first records, we were 16, 17, learning how to play new chords and writing new songs."
And the reason Roberge's guitar strumming sounded offbeat in the earlier songs? "I couldn't play it any other way," he said. "I didn't know how to work it. I didn't know how to play my guitar properly … You're literally listening to us grow. A lot of bands have done a lot of things prior to putting out their first album. The first thing we did was put out an album … I learned how to play guitar in the studio basically."
Going forward, Roberge hopes to continue to grow as a songwriter and musician. He's eager to get into the studio to record the band's next full-length album with all-new material.
"We want to write 10 new songs and finish them and record them and put it out. We're not going to go through the process of a year of demoing … We want to go in and write a band album."
For the full AOL Build interview, check out the video below.

Hit Backspace for a regular dose of pop culture nostalgia.
Before You Go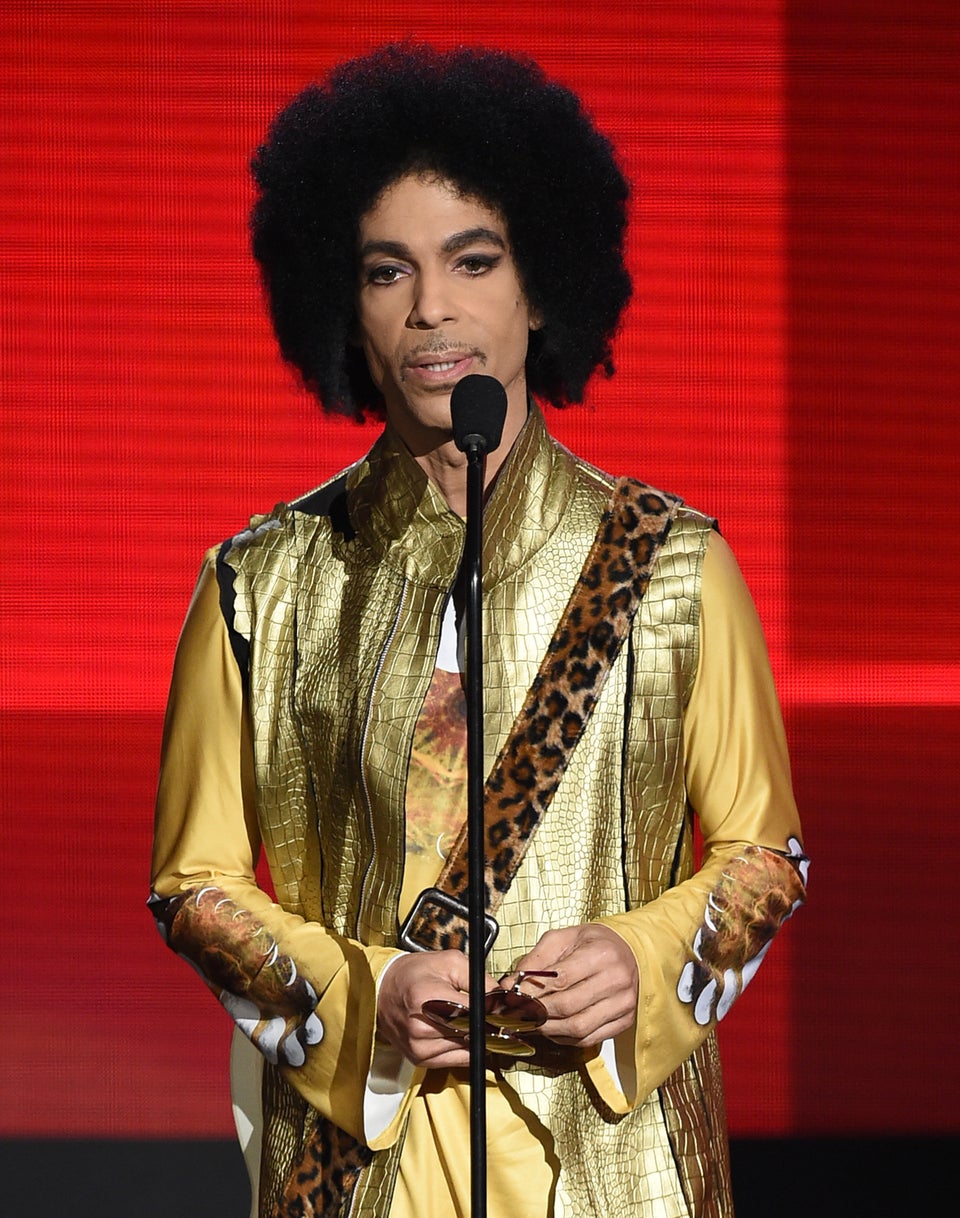 Musicians We've Lost In 2016
Popular in the Community