Marine science instructor Jasmine Santana was snorkeling off the coast of Southern California when she spotted something unusual on the sea floor: a giant fish.
So the curious researcher grabbed the limp marine animal by the tail and dragged it to shore. It was only later, when Santana's co-workers at the Catalina Island Marine Institute examined the nearly intact carcass, that they realized she had found an oarfish in Catalina waters.
(Story continues below)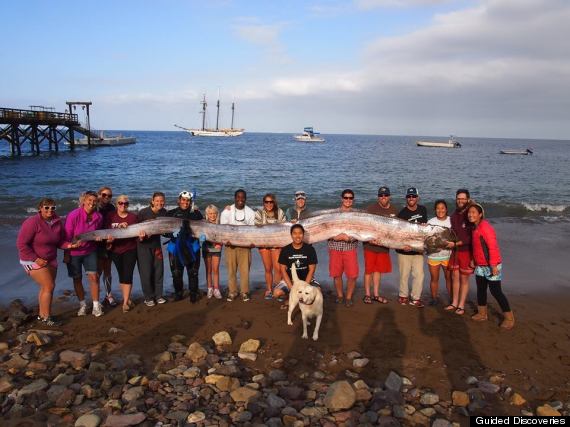 Oarfish are rarely seen since the long, bony fish tend to reside in deep-sea waters, only rising to the surface after their deaths. CIMI scientists believe the oarfish found in Catalina recently died of natural causes.
However, experts at the University of California, Santa Barbara, will test tissue samples in order to confirm the initial findings, ABC affiliate KEYT-TV reports.
Before You Go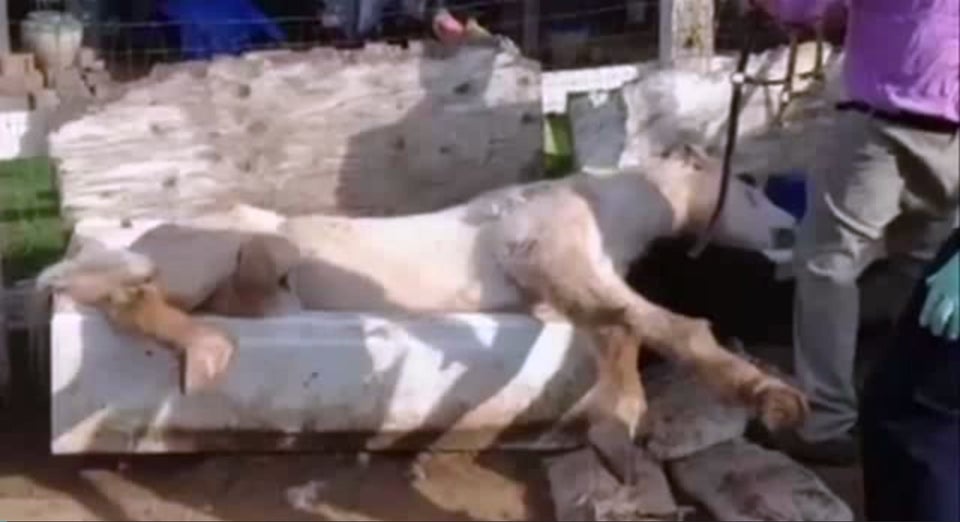 Animals In The News
Popular in the Community