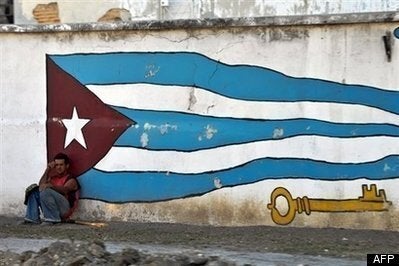 In a crucial vote this week, the Organization of American States could decide whether to lift Cuba's almost 50-year suspension from the key regional body. OAS secretary general José Miguel Insulza wants to bring the issue to a vote as early as June 2 at a General Assembly meeting. Such a move would be bad for civil society in Cuba and bad for the OAS.
Cuba was suspended from participating in the OAS in 1962 because its Marxist-Leninist government was deemed "incompatible" with the inter-American system. But recently, a growing number of Latin American countries--among them not only Cuban allies like Venezuela but also influential players like Brazil--have called for revoking the suspension. With the only public opposition coming from the US and Canada, there is a realistic chance that the suspension may soon be lifted.
At best, proponents of Cuba's return to the OAS fold suffer from wishful thinking. At worst, utter denial.
For the denial argument take Insulza, who said in an interview earlier this month that "there are other countries in America with problems of democracy, not just Cuba." The suggestion is that Cuba's "problems" are not so different from those of its neighbors. But such an assertion directly contradicts the findings of the OAS's own monitor, the Inter-American Commission of Human Rights, which found in a report released three days before Insulza's interview that: "Restrictions on political rights, freedom of expression and dissemination of ideas have created, over a period of decades, a situation of permanent and systematic violations of the fundamental rights of Cuban citizens."
Cuba is the only country in the region that represses nearly all forms of political dissent. For decades, the Cuban government has enforced political conformity using criminal prosecutions, long- and short-term detentions, physical abuse, and surveillance. This abysmal record has not improved since the handover of power from Fidel to Raul Castro.
The wishful thinking argument holds that welcoming Cuba back into the fold will open a new space for dialogue. However, the Castro brothers have left little doubt of what they think of the OAS. In April, Fidel Castro condemned the OAS as "the hateful tool of the superpower," and dismissed its principles and aspirations as "delirious dreams." His brother Raul has said the institution should disappear.
Nor do Cuba's official exchanges with the OAS inspire much confidence. The OAS charter encourages ongoing diplomatic efforts with suspended members. Yet for decades, Cuba has responded to all reports by the Inter-American Commission with the same letter rejecting the institution's legitimacy. These reports address serious rights violations, such as the groundless prosecution and imprisonment in March 2003 of 75 journalists, labor leaders, and human rights defenders, 54 of whom are still in jail.
Those who think revoking Cuba's suspension might make the government more open to engagement would be wise to look at Cuba's non-cooperation with the UN Human Rights Council, which it joined in 2007. The Cuban government continues to ignore the requests for visits from independent UN experts on freedom of expression and religion, and in February submitted a report for its Universal Periodic Review that denied the existence of political prisoners.
One of the most compelling arguments for not inviting Cuba back into the OAS is the extent to which other member states have progressed, as opposed to Cuba. When Cuba was suspended in 1962, Guatemala was run by a military junta brought to power by a CIA-sponsored overthrow, and Haiti by the brutal dictator, "Papa Doc" Duvalier. Over the span of a few years, coups toppled governments in Bolivia, Brazil, the Dominican Republic, Ecuador and El Salvador.
These days, most leaders in the Americas come to power through the ballot box rather than the gun. Surely, serious problems persist. The same OAS report that recently criticized Cuba also denounced the lack of an independent judiciary in Venezuela and attacks on human rights defenders in Colombia. On the whole, though, the region is making incremental progress toward establishing the rule of law. In 2001, OAS members signed the Inter-American Democratic Charter, which not only affirmed their commitment to democratic principles, but also established a collective responsibility to actively defend them.
To readmit Cuba would make a mockery of these commitments. It would reward a government that has failed utterly to improve its abysmal human rights record, and thereby weaken rights protections throughout the region. It would be a step towards tacit acceptance--not constructive engagement. Instead of lowering the region's bar to accommodate Cuba, the OAS should push Cuba to raise its respect for human rights to meet a higher collective standard. Leaders from the North and the South should work together to forge a targeted, multilateral strategy that will pressure Cuba to curb its systematic abuses.
This will not be easy, and will not happen overnight. But to think that simply welcoming Cuba into the democratic club will dismantle the government's repressive machinery may be--in Fidel Castro's own words--the most "delirious dream" of all.
REAL LIFE. REAL NEWS. REAL VOICES.
Help us tell more of the stories that matter from voices that too often remain unheard.