The Huffington Post's Oasis is off to quite a bendy start -- as in, many attendees are taking full advantage of the yoga classes Off The Mat has to offer. Others are partaking in restoring massages, naps and some solid lounging to unplug and recharge. Wonder who's sampling tranquility at the Oasis? Check out the photos below and see if you recognize anyone. More to come as the convention continues!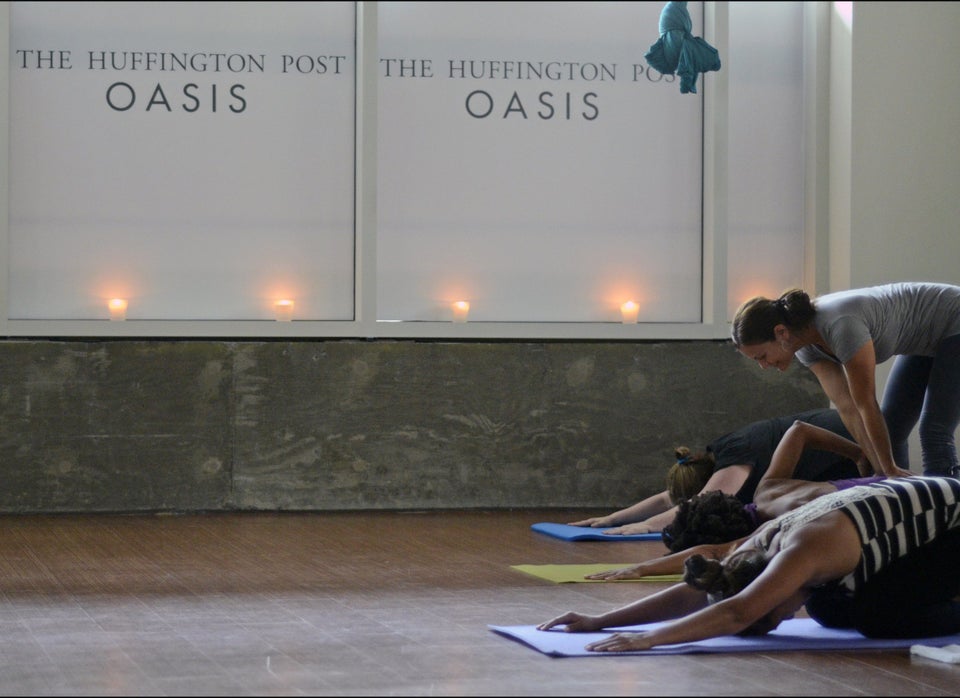 Who's At The Oasis In Charlotte, N.C.?
For more on The Huffington Post's Oasis, click here.