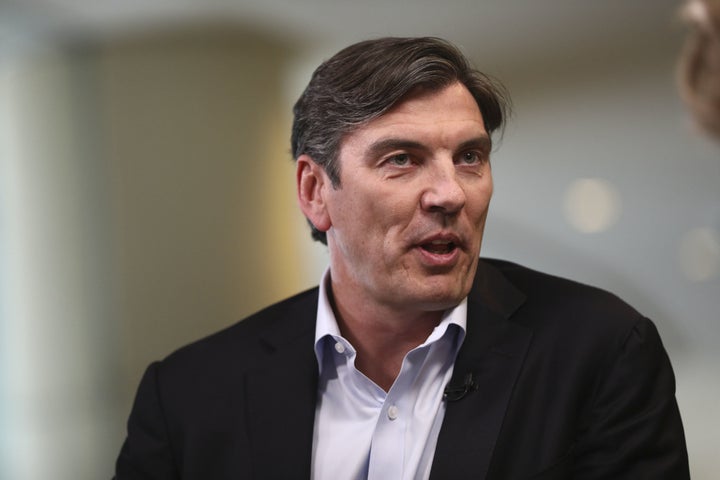 Tim Armstrong, the CEO of Verizon subsidiary Oath, the parent company of HuffPost, announced that he is leaving the company in an email to employees on Wednesday.
Armstrong has run Oath since last year. He'd previously served as the CEO of AOL, which was acquired by Verizon in 2015.
He is handing over the reins to Oath's chief operating officer, Guru Gowrappan, who joined the company in April.
"While there has been and will be speculation about these changes, there are a few important signals that should not get lost in the noise," Armstrong said in his email to staff. He praised the scale of the company's mobile and digital assets, the popularity of brands like Yahoo Finance and TechCrunch, and the launch of certain female-focused initiatives.
"Oath is just over a year old and the first year was spent integrating the post-Yahoo auction assets and working through the data breach related issues," he continued. "It is going to take time for Oath to reach its full potential."
The Wall Street Journal first reported on murmurs of Armstrong's departure last week. The paper wrote that he and Verizon had hoped that combining AOL with Yahoo, Verizon's other recent acquisition, would allow it to compete with Google and Facebook for digital advertising dollars.
Going forward, Verizon reportedly plans to integrate HuffPost and Oath's other flagship media brands more closely with the rest of the telecom giant.
Gowrappan is slated to begin his tenure as CEO of Oath on Oct. 1. Armstrong will serve as a strategic adviser to the company before formally leaving at the end of 2018, Verizon CEO Hans Vestberg wrote in his own email to staff on Wednesday.
"I'm exceedingly grateful to Tim for his many contributions to the business," Vestberg wrote, "and I believe his support over the next few months will continue to strengthen Oath's market potential."
Popular in the Community