The use of oats in skincare has been documented as far back as 2000 BC, and oatmeal is one of the few natural ingredients to receive recognition from the Food and Drug Administration (FDA), according to clinical dermatologist Dr. Joseph F. Fowler Jr.'s clinical update in Skin & Allergy News.
Colloidal oatmeal, a natural product produced from finely ground oat grains that are boiled to produce an extract, is full of vitamins, minerals and lipids that add moisture to benefit the condition of one's skin. Board-certified dermatologist Dr. Susan Stuart told us, "Oatmeal contains both anti-inflammatory and antioxidant properties and as such is ideal for sensitive skin and to treat a variety of skin disorders (i.e sunburns, eczema and poison ivy)."
Our skin can certainly use the extra hydration and protection now that it's blistering cold outside. Here are five ways to reap the beauty benefits of oatmeal:
Bath soak: For a truly relaxing bath, pour a cup of plain oatmeal into your tub as it fills up with warm water. Then add a few drops of lavender oil or a pinch of dried lavender. Soak in this aromatherapy solution for 15 to 30 minutes. The oatmeal will cleanse your skin and lock in moisture, while the lavender produces a calming, soothing scent.
Itchy skin remedy: According to the American Academy of Dermatology, "itchy, dry skin often has a high pH level, but oatmeal can help normalize your skin's pH, which can relieve itchy, uncomfortable skin. Oatmeal baths also soften and moisturize your skin, which helps lock in moisture and protect skin from exterior irritants."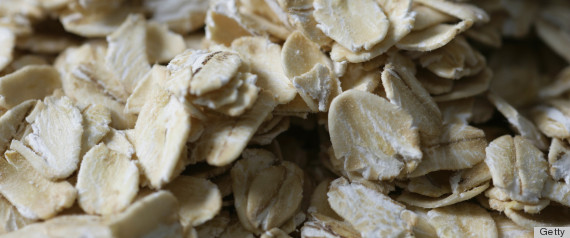 Face wash: Oatmeal contains chemicals known as saponins that are characterized by their intense cleansing properties. Saponins are commonly added to shampoos and detergents for it's emulsifying and foaming abilities that create a rich lather. Dr. Stuart believes this makes oatmeal ideal to use as a face mask, cleanser or soap for every skin type, especially sensitive skin. For a simple homemade recipe, mix whole oatmeal with warm water into a paste and add a teaspoon of honey. Rub the cleanser onto your skin in circular motions to cleanse face. The antibacterial action of honey will also help to relieve inflamed skin and alleviate dryness.
Exfoliator treatment: If over-the-counter scrubs tend to leave your skin raw and red, try exfoliating with a do-it-yourself treatment with blended colloidal oatmeal, coconut oil, brown sugar and lukewarm water. You'll get the same cleansing and buffering properties without all the unnecessary harshness. Plus, the coconut oil will give your skin a healthy-looking glow.
Dry shampoo: Just as oatmeal works wonders at removing excess dirt and debris from the body, it can also help to reduce the appearance of dirty hair. Blondes can brush through a light dusting of finely ground oats throughout their strands to soak up excess oils. Your homemade oatmeal dry shampoo will also help to relieve an itchy scalp.
Do you use oatmeal in your beauty routine? Share your secrets!
You might want to take it easy with these foods: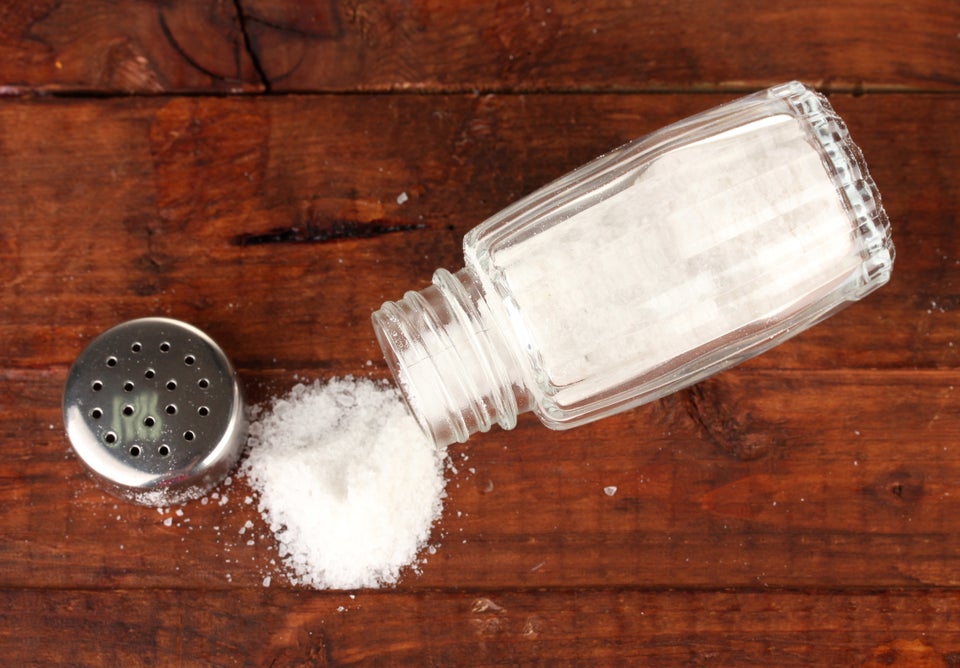 Worst Foods For Your Skin
Want more HuffPost Style beauty content? Check us out on Twitter, Facebook, Tumblr, Pinterest and Instagram. (For everything else check out our main HuffPost Style Twitter, Tumblr, Pinterest and Instagram @HuffPostStyle.)
---
Do you have a beauty story idea or tip? Email us at beautytips@huffingtonpost.com. (PR pitches sent to this address will be ignored.)
Related