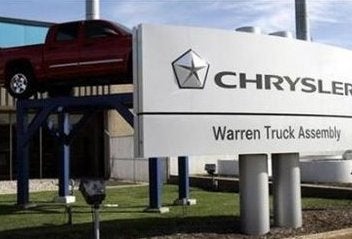 Why are GM and Chrysler being allowed by the Administration to very publicly blackmail their dealers through their very-probable bankruptcy filings?
While GM and Chrysler have apparently reached the "acceptance" stage as far as their now-probable bankruptcies, they are also explicitly threatening their dealers by stating they'll use the bankruptcy court's unique "nuclear option" to clear their dealer rolls without compensating their franchisees, something which can only be approved by a bankruptcy judge, effectively allowing the car-makers to ignore the powerful franchise laws which have protected car dealers for almost a century.
Given that, why does the Obama Administration seem so intent on supporting the two companies into bankruptcy, without protection for the dealers?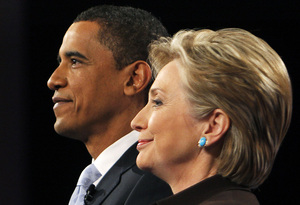 President Obama might want to ask Secretary of State Clinton for some diplomatic tips on the proper way to handle the very public battle between Detroit and their dealers
Just a few weeks ago, the Administration said the feds might guarantee factory new-car warranties if GM or Chrysler file bankruptcy; that was a nice gesture on the part of the White House (though little more has been heard about it as crunch-time is upon us).
The Administration could make a similar promise to dealers in danger of losing their life-time investments, these businesses which they have planned to be part of their families for generations to come.
President Obama could still encourage the bankruptcies for GM and Chrysler, but should also order bankruptcy judges to not let the companies avoid their responsibilities to their franchised dealers.
As we've written here before, thousands of towns and cities across the nation will be devastated by the loss of these dealerships and the tax dollars which come from them and make-up significant parts of local budgets, not to mention the hundreds of thousands of dealership employees who will lose their jobs and the effect of that on their communities.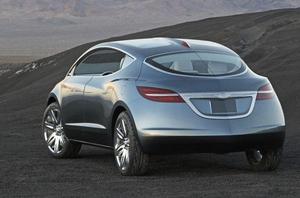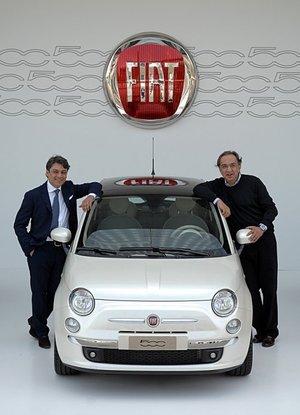 Chrysler EcoVoyager concept from 2008; Fiat's Cinquecento, their latest 500 model, the Italian company's version of the Mini which they want to build and sell in the US - with Chrysler's help
A deal announced Tuesday by the Treasury Department which will have Chrysler's biggest creditors accept cash instead of equity is a critical hurdle and could help Chrysler merge with Italian automaker Fiat.
On that possible "merger," Fiat vice chairman John Elkann said Tuesday that the viability of an alliance between Fiat and Chrysler won't be known until Thursday, the U.S. government's deadline for Chrysler to wrap up a deal, Italian news agencies reported.
Calling all HuffPost superfans!
Sign up for membership to become a founding member and help shape HuffPost's next chapter