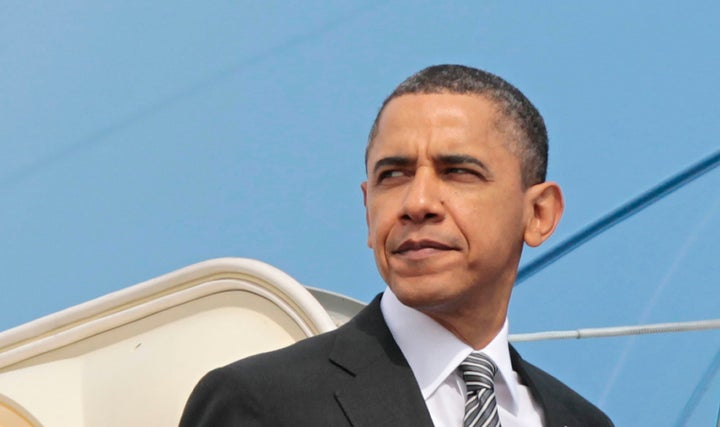 March 9, 2011 12:14:26 AM
WASHINGTON (Reuters) - The Obama administration Tuesday appealed a U.S. judge's ruling in Florida that struck down its landmark healthcare overhaul law as unconstitutional because it required Americans to buy healthcare insurance or face a penalty.
President Barack Obama's Justice Department filed its notice of appeal and the case will go to the U.S. Court of Appeals for the 11th Circuit, based in Atlanta. The fight over the law is expected to reach the Supreme Court.
Healthcare reform is the signature of Obama's domestic policy and the administration has said it would continue to implement the law because halting it would cause irreparable harm.
The administration will likely seek an expedited hearing on the case but Charles Shanor, a law professor at Emory University in Atlanta, said it would still be with the 11th Circuit for months before a ruling was issued.
``I just don't see the court writing an overnight opinion in a matter that's of such concern to the public,'' Shanor said, adding that the 11th Circuit was viewed as ``moderate'' when compared to other appellate courts.
A three-judge panel would initially hear the case in oral arguments after a briefing period but once an opinion is issued the losing party could petition the court for 'en banc' consideration by the entire appeals court, he said.
U.S. District Judge Roger Vinson in January backed arguments by 26 states that the sweeping law's requirement that Americans buy health insurance starting in 2014 or pay a penalty was unconstitutional.
Last week he agreed to put his decision on hold pending appeal but he ordered the Obama administration to file its appeal by Thursday and to seek a fast-track review.
Vinson's is one of two rulings that have found the individual mandate unconstitutional, but his was the only one that invalidated the entire healthcare law. A handful of judges in other states have dismissed legal challenges to the law.
The overhaul enacted last year aims to expand health insurance to cover millions of uninsured Americans while also curbing costs. Administration officials insist it is needed to stem huge projected increases in healthcare costs.
Opponents of the law argue it is unconstitutional because it penalizes Americans for failing to engage in commerce, specifically buying health insurance coverage. (Reporting by Jeremy Pelofsky in Washington and Matthew Bigg in Atlanta; Editing by Eric Walsh)