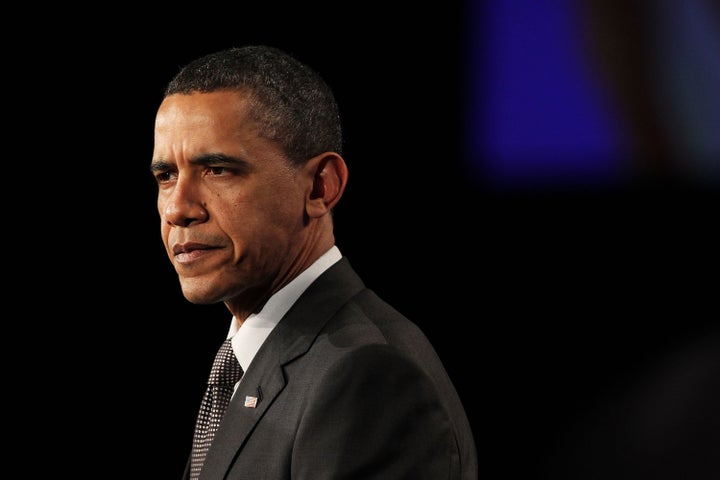 WASHINGTON -- After exhausting normal legislative avenues, the Obama administration has prepared a draft executive order that would enact some campaign finance reform provisions.
The administration was unable to secure the changes to donation disclosures it wanted in the last Congress.
Several Democratic sources confirmed a document being circulated by the administration would require government contractors to disclose campaign contributions made by directors, officers, affiliates or subsidiaries to federal candidates, political party committees and "third party entities" involved in electioneering.
The document, which was first reported by the conservative Pajamas Media, represents just a small (and revised) chunk of the DISCLOSE Act, the election transparency law Democrats tried to push through Congress last fall. Under that bill, which fell one vote short of a filibuster-proof majority in the Senate, contractors would have been entirely prohibited from making political donations to federal candidates or parties.
"It was a ban and they are turning it into disclosure," said Fred Wertheimer, the Founder and President of Democracy 21, a group that promotes greater donation disclosure. "It is becoming a condition of doing business with the government."
White House officials did not immediately return a request for comment though a Democratic Hill aide confirmed that an executive order along these lines had been drafted.
Another plugged in Democratic aide said administration officials had been exploring a wide range of executive actions to pursue in light of lawmakers' failure to push legislation. The toughest component of the talks, the aide said, was figuring out what would withstand legal challenges.
"I have had discussion with administration lawyers who will have to defend any administration action and or statute," the aide said. "They want to be careful about being on a sound legal footing."
How far along the order is remains a mystery, as does the willingness of the administration to take on the donations fight. Conservative commentators pounced on news of the draft order as evidence that the White House was doing an end-run around Congress to aide the Democratic Party's political ambitions.
"That's absurd," said Wertheimer, who passed along a copy of the draft to The Huffington Post. "This is an effort to get disclosure that 92 percent of American people believe should be taking place."
Under the drafted executive order, contractor donations would be reported in a centralized database. Disclosure would be required "whenever the aggregate amount of such contributions and expenditures made by the bidding entity, its officers and directors, and its affiliates and subsidiaries exceeds $5,000 to a given recipient during a given year." Determinations over who, exactly, would have to disclose would be made by the FAR Council, which includes the Administrator for Federal Procurement Policy, the Secretary of Defense, the Administrator of National Aeronautics and Space and the Administrator of General Services.
Popular in the Community