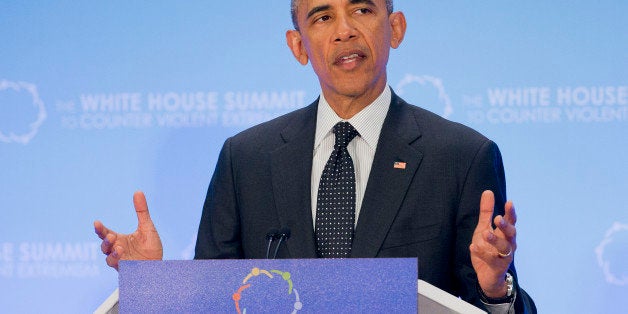 Washington's allies aren't buying President Obama's ideas on including civil society in the fight against terrorism. In Nairobi this year, he told a group of activists that "one of the important lessons that we've learned is that you can't just fight terrorism through military and the police. You also have to change people's hearts and minds, and give them a sense that they're included in the society and enlist them in assisting in fighting against terrorism. And so I actually think that it's important to include civil society in the fight against terrorism."

Unfortunately his words have rarely been put into practice. The recent Manama Dialogue - an annual high-level conference on security hosted by repressive U.S. ally Bahrain - didn't include any local or international civil society voices on its list of speakers. Deputy Secretary of State Antony Blinken represented the United States and was one of the listed speakers, along with various other foreign ministers and senior military figures from around the world.

Despite a session on "The Challenges of Extremism," an issue that can't be properly addressed without the expertise of civil society experts, there was no room for civil society voices in the agenda. Egyptian dictator President Sisi delivered a keynote speech to the conference, while Pulitzer-prize winning New York Times journalist Nick Kristof was denied a visa to attend. Independent Yemeni researcher and writer, Sama'a al Hamdan, was turned away on arrival at Bahrain's airport after having been invited to be in the audience at the Manama Dialogue. Kristof has been a longstanding critic of Bahrain's human rights abuses, and al Hamdan suggested her criticism of the conduct of the war in Yemen and her reporting of civilian casualties was behind her exclusion.

Excluding international and local experts on human rights and extremism fatally undermines the fight against terrorism, and runs counter to the four goals of President Obama's strategy for fighting extremism:
Maintaining the military fight against terrorist organizations and ending conflicts that have become magnets for violent extremism, notably in Syria.
Confronting the ideologies that inspire terrorists like ISIL and al-Shabab.
Addressing economic grievances and corruption.
Addressing the political grievances that terrorists exploit, like denial of human rights and basic freedoms.
Successfully addressing goals two through four will be nearly impossible without the insight and expertise of civil society actors, those who are daily confronting these challenges in their work advancing human rights and democracy in their home countries. Yet they are increasingly denied access to the conversations that matter.
Although the much-vaunted White House Summit in February on Countering Violent Extremism (CVE) was full of Obama Administration talk about the need to include civil society in preventing and countering terrorism, the huge followup conference in Nairobi excluded expert civil society groups that were being targeted by the Kenyan government for their criticism of police torture and killings - practices that fuel grievances on which violent extremism feeds.

And it was more than disheartening to see the Leaders' Summit convened by President Obama at the United Nations in New York in September place an emphasis on "Countering ISIL," relegating the preventive aspects of the CVE strategy to a lower place on the agenda. Once again, civil society activists were not on the speakers' list, but many repressive governments did get to speak.

If the Obama Administration's rhetoric about involving civil society in fighting extremism was sincere, it needs to push its repressive allies to stop targeting legitimate voices of dissent under the guise of countering terrorism - in Kenya, Saudi Arabia, Bahrain, the United Arab Emirates and elsewhere. It should publicly criticize the exclusion of such voices at security conferences hosted by its allies (as Undersecretary Secretary of State Sarah Sewall did at July's Nairobi conference, but no-one did in Bahrain last week).

The United Nations Secretary General Ban Ki-moon is shortly due to produce a Plan of Action on Preventing Violent Extremism, which is expected to present a strategy focused on human rights. "Human rights, accountable institutions, the equitable delivery of services, and political participation - these are among our most powerful weapons," said Ban at the White House CVE Summit in February. Washington should back the new UN plan, and remind its allies that they won't learn what they need to know from civil society if they refuse to listen.
REAL LIFE. REAL NEWS. REAL VOICES.
Help us tell more of the stories that matter from voices that too often remain unheard.