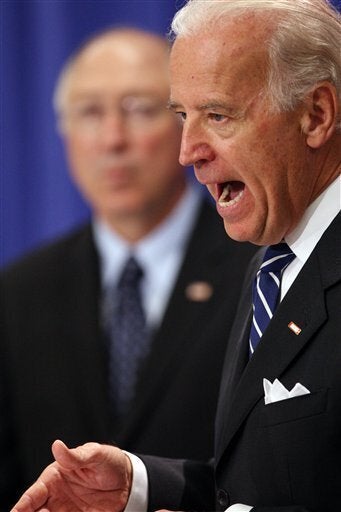 The rhetorical exhortations this week from the Obama administration and the Netanyahu administration in Israel have been notably unaligned, fulfilling fears that the new, right-leaning Israeli government may present additional difficulties for US foreign policy interests in the region. The dissonance between the two administrations' goals for Israeli-Palestinian peace is centered around both the concept of a two-state solution, as well as Israel's alleged disinclination to cease or reverse the "settlements" into areas designated for Palestinians.
Monday of this week, Israeli Foreign Minister Avigdor Lieberman gave a speech in Rome wherein he called for peace between Israelis and Palestinians; however, he did not mention or endorse a two-state solution that would give the Palestinians their own, autonomous state, the Financial Times reports.
Likewise, Lieberman's boss, Prime Minister Netanyahu, has yet to come out and explicitly support a two-state situation as well -- much to the chagrin of US officials. According to Times Online:
Mr Netanyahu has dismayed American, Arab and European officials by pointedly refusing to back Palestinian statehood since taking office on March 31. In his own speech to Aipac, sent via satellite link, he said: "We are prepared to resume peace negotiations without any delay and without any preconditions -- the sooner the better." Saeb Erekat, the senior Palestinian negotiator, however, criticised Mr Netanyahu's speech for its "vagueness" on core issues such as the status of Jerusalem and refugees, as well as its failure to commit to a two-state solution.
As such, the Obama administration sought to make it clear Tuesday, with respectful but strong statements, that revealed little patience for Israeli recalcitrance on these core issues. According to a press release, Vice President Biden, speaking to the leading Israel lobby the American Israel Public Affairs Committee (AIPAC) Tuesday, expressed the following hope for a viable plan, but warned against Israel's current and past attitudes towards the "settlements":
The Palestinian Authority must combat terror and incitement against Israel. The United States and its partners have provided funding and training for a reformed Palestinian security force, which has impressed everyone, including the Israeli security officers with its recent demonstrations of professionalism and effectiveness. We are right now seeking funds from Congress to expand this program. But Israel has to work towards a two-state solution. You're not going to like my saying this, but not build more settlements, dismantle existing outposts, and allow the Palestinians freedom of movement based on their first actions -- (applause) -- its access to economic opportunity and increased security responsibility. This is a "show me" deal -- not based on faith -- show me. Prime Minister Netanyahu has important ideas about how to achieve some of these objectives and we look forward to working with him to help develop them when he comes to visit.
Biden's remarks come a week after additional remarks from key players within the administration, including White House Chief of Staff Rahm Emanuel and National Security Advisor James Jones, that equally stressed the need for a two-state solution. According to Haaretz:
Gen. James Jones, national security adviser to President Barack Obama, told a European foreign minister a week ago that unlike the Bush administration, Obama will be "forceful" with Israel.

Meanwhile, White House Chief of Staff Rahm Emanuel told an AIPAC conference last night that two states for two peoples is the only solution the United States is committed to.
The new approach is regarded as a significant change from the Bush years, where critics insist that administration was far to supine in its policies towards Israel.
Calling all HuffPost superfans!
Sign up for membership to become a founding member and help shape HuffPost's next chapter