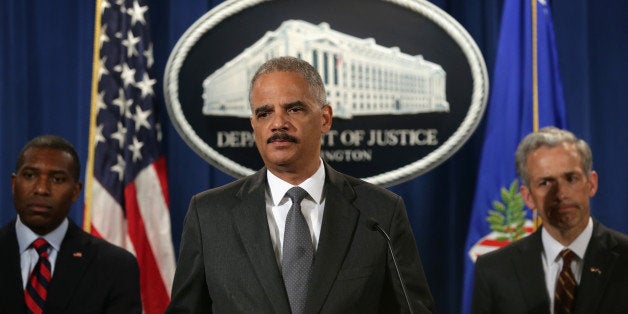 President Barack Obama's administration will reportedly sign on to lawsuits challenging new voting restrictions in Wisconsin and Ohio.
In an unaired ABC News segment from Friday, Attorney General Eric Holder revealed that his department would join the cases. The Justice Department provided the transcript to MSNBC.
"We have already filed suit in Texas and North Carolina," Holder said. "I expect that we are going to be filing in cases that are already in existence in Wisconsin as well as in Ohio."
Holder told ABC the right to vote is "the most basic of all our rights," and said that he will "use every power that I have, every ability that I have as Attorney General to defend that right to vote."
The American Civil Liberties Union and other civil rights groups are challenging restrictions passed in Ohio that cut early voting days, ended same-day registration and removed early voting on Sundays and weekday evenings. A federal judge restored early voting that takes place on the last three days before the election in June. However, the other restrictions will still go into effect.
Civil rights proponents say such restrictions disproportionately affect groups including minorities, students and seniors.
They charge in their complaint filed July 1 that the new restrictions would "directly deny the franchise or otherwise make it significantly more difficult for tens of thousands of Ohioans to vote,'' asserting that the changes "will be felt most keenly among lower-income voters who are predominately African-American."
In Wisconsin, Gov. Scott Walker (R) signed a bill in March limiting early voting in the state. In April, a federal judge struck down the state's law requiring voters to produce state-approved photo identification cards at the polls.
Such legislation could have a significant impact on turnout leading up to and during November's general election in states with competitive gubernatorial contests. Democratic gubernatorial candidates in both Ohio and Wisconsin said they were cheered by Holder's comments Tuesday.
"I'm pleased that the U.S. Department of Justice will be joining the fight to protect voter rights in Ohio," Democratic gubernatorial nominee and Cuyahoga County Executive Ed FitzGerald said in a statement. "Under Governor Kasich, access to the polls has significantly decreased for hardworking Ohioans across the state. Voting is a fundamental right and, as Governor, I'll do everything in my power to protect it."
Businesswoman Mary Burke, who is challenging Walker, also heralded Holder's move.
"Scott Walker's refusal to drop his crusade for photo ID requirements is a slap in the face to Veterans, seniors and students," Burke Communications Director Joe Zepecki said in a statement emailed to The Huffington Post. "The costs associated with this ongoing legal battle are a waste of taxpayer money. Mary Burke could not disagree with Walker more on this issue, she believes that every eligible voter who wishes to cast a ballot should have the opportunity to do so. Which is why in addition to opposing photo ID requirements, she will seek to roll back Walker's restrictions on early voting."
The Justice Department is currently challenging voter identification laws and other restrictions in North Carolina and Texas in response to last year's Shelby v. Holder ruling, which invalidated Section 5 of the Voting Rights Act. That Supreme Court decision meant that states with a history of race bias in voting are no longer required to clear changes to their voting laws with the federal government.
Before You Go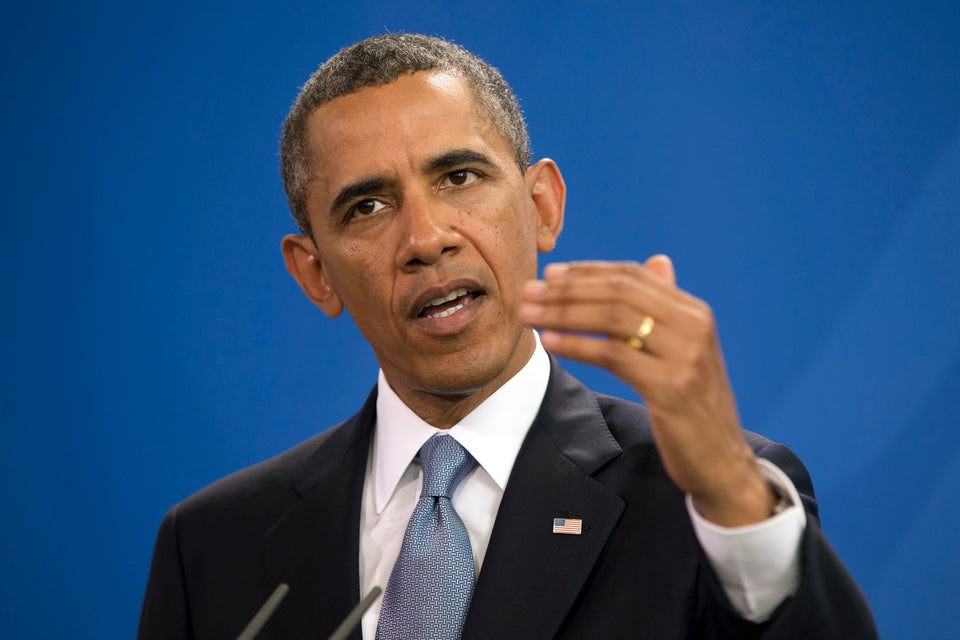 Politicians React To Voting Rights Act Ruling
Popular in the Community