WASHINGTON -- President Barack Obama highlighted progress in education during his administration -- and where the country should go next -- during his final State of the Union address on Tuesday.
"We have to make college affordable for every American," he said. "Because no hardworking student should be stuck in the red. We've already reduced student loan payments to 10 percent of a borrower's income. Now, we've actually got to cut the cost of college."
Part of that effort, Obama said, would include making some college education absolutely free.
"Providing two years of community college at no cost for every responsible student is one of the best ways to do that," he said, "and I'm going to keep fighting to get that started this year."
As a lead-up to those remarks, Obama highlighted the "important start" created by bipartisan efforts such as No Child Left Behind, increased access to early-childhood education and improved high-school graduation rates.
But his vision is that even more should be done.
"In the coming years, we should build on that progress, by providing Pre-K for all, offering every student the hands-on computer science and math classes that make them job-ready on day one, and we should recruit and support more great teachers for our kids."
[Read the full text of Obama's speech here.]
But there are some grim truths to the Obama administration's legacy in higher education that he omitted, especially as they relate to student debt relief. For example, Obama's lawyers at the Education and Justice departments are fighting efforts by destitute borrowers to shed their student loan debt in bankruptcy proceedings.
Student loan plans that enable Americans to make payments based on their monthly earnings were separately signed into law by Bill Clinton and George W. Bush. While Obama has expanded the generosity of the plans and their availability to more Americans, relatively few eligible borrowers have taken advantage, according to the Government Accountability Office.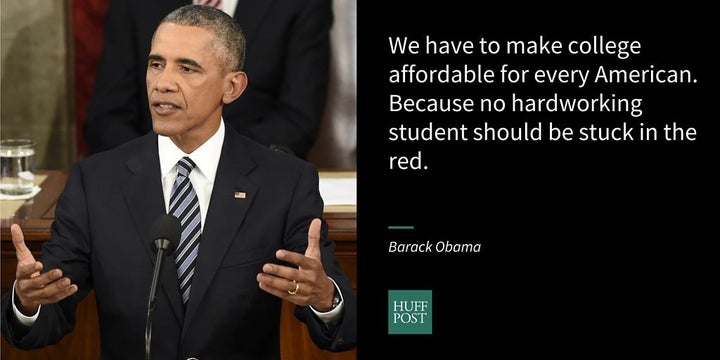 Enrollment in income-driven repayment plans has more than doubled in the past two years to about 4.2 million borrowers, Education Department data show. But the growth can be misleading: Not all borrowers enrolled in the plans are actually making payments based on their earnings. The government requires that borrowers annually verify their earnings, but due to what consumer advocates and regulators suspect are dodgy loan servicing practices, many borrowers essentially fall out of the plans after the first year, even though the government counts them as being enrolled.
With about one in four borrowers either in default or late on their payments, regulators at the Consumer Financial Protection Bureau are concerned that poor practices by the Obama administration's student loan contractors are denying millions of distressed borrowers the ability to take full advantage of the plans.
The Education Department refused to proactively tell borrowers they're eligible for the generous repayment plans, the GAO said in a scorching September report.
In 2012, the Treasury Department found that about 70 percent of borrowers in default on their federal student loans qualified for income-driven repayment plans — a finding that some consumer advocates have said represents a massive government failure.
Total student loan debt has doubled to $1.3 trillion since Obama took office in January 2009, according to Federal Reserve data. And households have never had a tougher time managing their student loan payments, figures from the Federal Reserve Bank of New York show. In fact, Americans are more likely to be at least 90 days late on their student loans than on any other type of household debt, data show.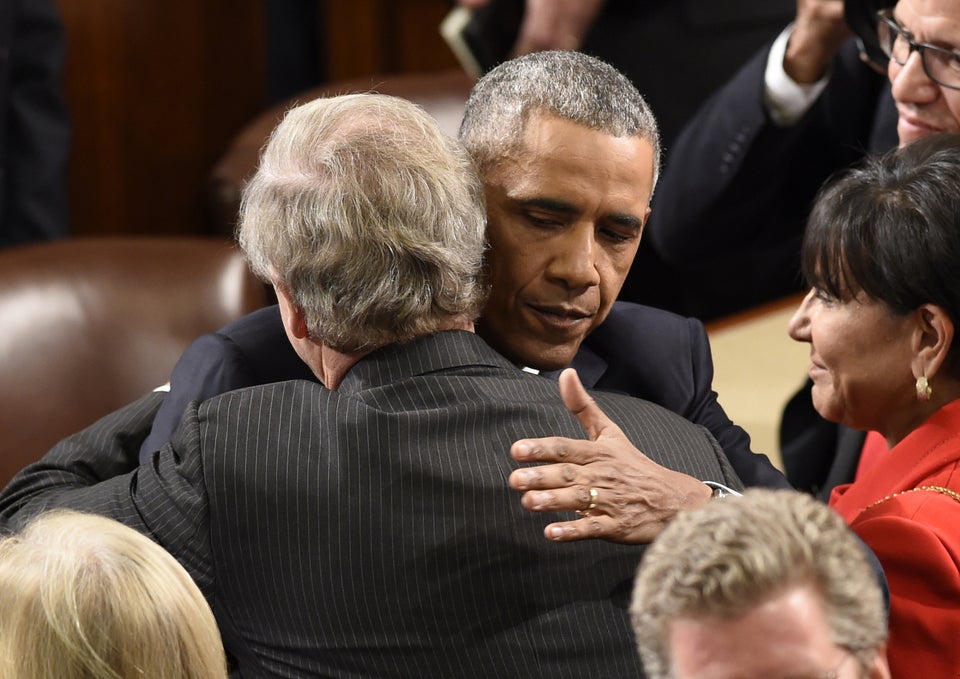 Obama's Final State Of The Union
Popular in the Community