WASHINGTON -- President Barack Obama's party may have taken a beating at the polls last week, but that hasn't stopped him from taking an aggressive series of actions to push his agenda forward.
Over the last week, Obama announced a historic deal on climate change, took a bold stance to protect an open Internet, and is expected to soon announce sweeping changes to the nation's immigration system. Some progressives are already taking notice.
"I agree and I approve," Rep. Peter Welch (D-Vt.), a member of the Congressional Progressive Caucus, told The Huffington Post on Friday.
Asked for comment on the president's energized approach, White House communications director Jennifer Palmieri pointed to comments Obama made in a post-election press conference last week.
"As the President said, during his remaining time in office he's going to squeeze every ounce of opportunity that he has out of the presidency," Palmieri told HuffPost in a statement. "The American people are doing their part, working hard to get things done for their families and their communities, and they want the same out of Washington. The President is going to do everything he can to make sure they see results."
Obama's most recent move is committing the U.S. to a $3 billion contribution to an international fund that seeks to help developing countries address climate change, which he will announce this weekend. It's the president's second major climate action in a week, following Wednesday's announcement of a bilateral climate agreement with China. Under the agreement, the U.S. will cut its greenhouse gas emissions by 26 to 28 percent by 2025, while China will begin reducing its own emissions by 2030.
Obama also came forth this week with a far-reaching plan to preserve a free and open Internet, as the Federal Communications Commission weighs new rules that advocates of net neutrality fear would favor Internet content providers that can afford to pay more to get their services delivered faster. The president called for an "explicit ban" on paid prioritization and urged the FCC to reclassify broadband as a regulated utility.
Among Obama's most anticipated steps is executive action on immigration, which could provide deportation relief to millions of undocumented immigrants. Although the scope of the president's plan remains unclear, reports from Fox News and The New York Times have suggested that an announcement could come as early as next week.
Republican leaders in Washington were quick to rebuke the president's actions, which they argued could jeopardize any collaboration with the White House once the new Congress takes over in January.
"I've been very disturbed about the way the president has proceeded in the wake of the election, whether it was his intervention on net neutrality, his apparent decision to move ahead on immigration with executive orders, the rather ridiculous agreement with the Chinese," soon-to-be Senate Majority Leader Mitch McConnell (R-Ky.) said Thursday.
"I had maybe naively hoped the president would look at the results of the election and decide to come to the political center and do some business with us," McConnell continued. "I still hope he does at some point, but the early signs are not good."
House Speaker John Boehner (R-Ohio) also condemned the president's assertiveness, pledging to fight him "tooth and nail" on immigration and even refusing to take the threat of a government shutdown off the table.
"This is the wrong way to govern," Boehner told reporters Thursday. "If he wants to go off on his own, there are things he's just not going to get."
Welch chided Republicans for making a fuss over Obama's use of his authority rather than taking action themselves.
"Isn't there a responsibility that the speaker has, when he presides over the largest majority since Harry Truman, to give us a bill? What's he want to do?" Welch said.
"They've got to make a decision on whether they want to govern or whether they want to complain," he added.
Before You Go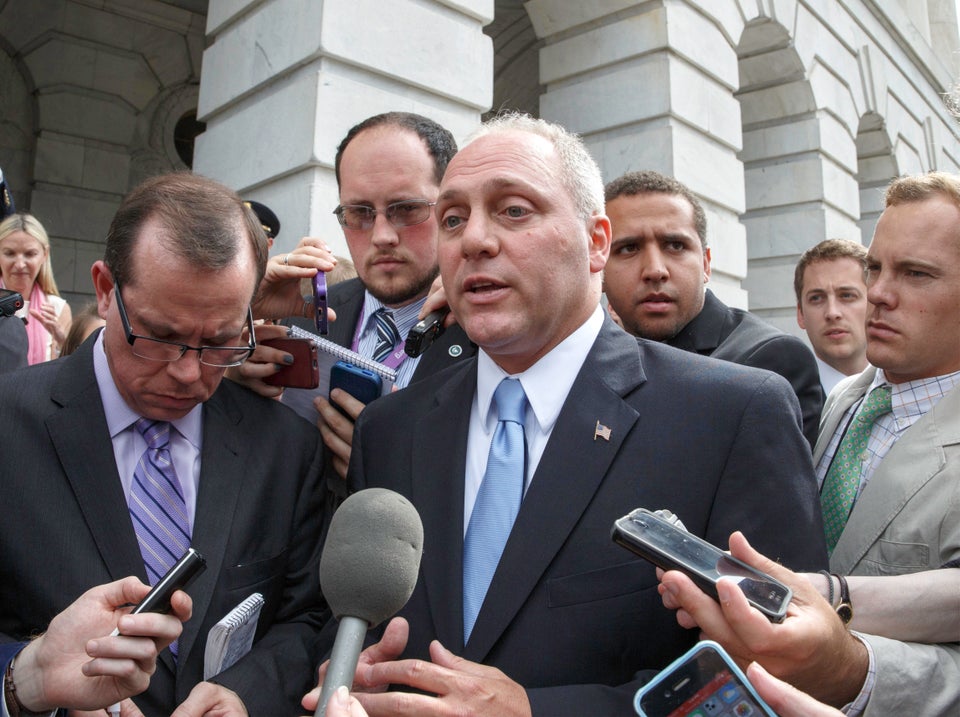 Impeachment Claims
Popular in the Community