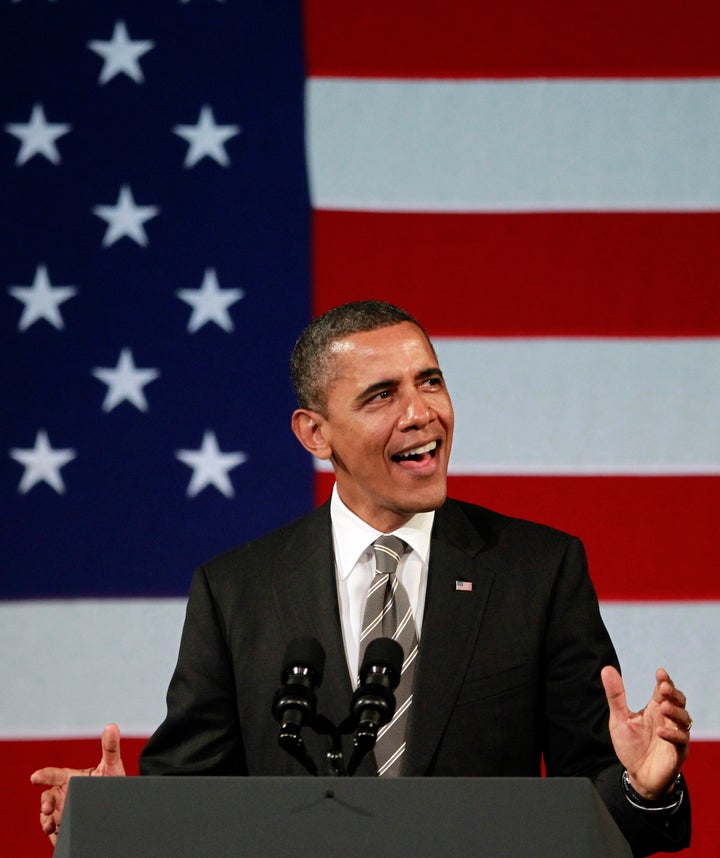 President Barack Obama hit the ground running this week with his newfound fame as a musical entertainer. The Obama campaign has released a ringtone version of Al Green's "Let's Stay Together," available for download on the campaign website.
During a fundraiser at the Apollo Theatre in Harlem on Thursday, Obama surprised the crowd by breaking into song during a speech. The clip of Obama's rendition of Al Green's classic hit "Let's Stay Together," has created a buzz, giving the president some lighthearted media attention as he begins to embark on his 2012 reelection campaign.
In 2008, the Obama Campaign ran a technologically savvy and innovative campaign. His use of social networking, new media and grassroots-style organizing made him something of an icon. With the latest ringtone, his campaign looks to be attempting to continue its innovative use of technology to create a unique camaraderie among supporters, staffers and volunteers.
Since Obama's election, however, his "rock star" status has tapered off a bit as the reality of America's problems have put his once flawless reputation to the back burner in favor of stringent criticism by many Americans of not just his presidency, but the overall political process as well. Although the Obama Administration has made tremendous strides over the last 4 years in helping to get the country back on track, the campaign is leaving nothing to chance and is clearly determined to pick up where it left off in 2008.
Thursday's fundraiser drew about 1400 supporters who dished out between $100 - $5000 for the event, which also included performers such as India Arie and Al Green. A number of $25,000 VIP tickets were also available. Obama also made an appearance at the home of Spike Lee Thursday, while in New York for another star-studded fundraiser, where he raised about $1.6 million. In the last few months of 2011 Obama raised $68 million for the campaign and DNC. According to the Washington Post, Obama raised $500 million online in 2008. With the tremendous progression of the internet over the last four years it is expected that Obama could raise up to $1 billion for the 2012 election, the Washington Post reports.
Popular in the Community