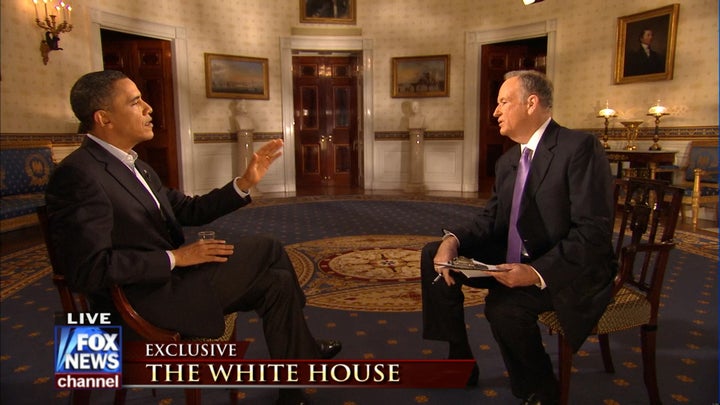 WASHINGTON -- President Barack Obama is confident that the United States will be able to defeat al Qaeda and prevent the Taliban from regaining control of Afghanistan, according to his remarks in an interview set to air Monday night.
"I can say we will defeat Al Qaeda and that the Taliban will not be retaking Afghanistan," Obama said in the second part of his interview with Fox News host Bill O'Reilly. "I can't say anything with 100-percent certainty, but am confident that our troops have done an incredible amount of work. They are on the offensive rather than being on the defensive, and we're starting to transition so that Afghan security forces are taking over."
U.S. troops are set to begin withdrawing from Afghanistan in July, and the plan is to fully transfer security responsibilities to Afghans by 2014. But, Obama acknowledged, "The Taliban are still going to be an element in Afghanistan."
"I trust that he cares about his country and he cares about the relationship with the United States," Obama answered, "but I do think that he's got some big changes that he has to make in his government to be legitimate in the eyes of the Afghan people over the long term."
Mark Quarterman, a senior adviser at the Center for Strategic and International Studies, said that Obama's stated goal lacked the necessary timetable.
"This July is no longer the operative time period for significant withdrawal; it is now 2014," he told The Huffington Post. "As a result, the question becomes: will the Afghan security forces be able by 2014 to keep the Taliban out of power and provide relative security to the Afghan people? In addition, Al Qaeda and the Taliban are, to a large extent, issues that need also to be addressed through Pakistan. The key question here is, will the U.S. and Pakistan work together effectively enough to achieve the stated goal?"
"The real question," said Caroline Wadhams, a senior national security analyst at the administration-friendly Center for American Progress, "is whether we are establishing anything sustainable in Afghanistan, and whether it can survive our withdrawal."
Also in the interview, O'Reilly asked Obama how much "damage" is done to the country when the media participates in political polarization.
"I think what it does is -- over the long term -- it is making it harder and harder for the sensible center to get together to solve problems," said Obama. "And I think that is damaging." When asked by O'Reilly whether he believes he's treated fairly by Fox News, Obama said that the network clearly has a point of view, but there's nothing wrong with it. "There's a strong history in America of all news having some sort of point of view, and Fox News has a point of view, and I think that's part of our democracy," he said.
(Disclosure: Terkel was previously employed by the Center for American Progress as the deputy research director at American Progress and managing editor for ThinkProgress.)
Popular in the Community