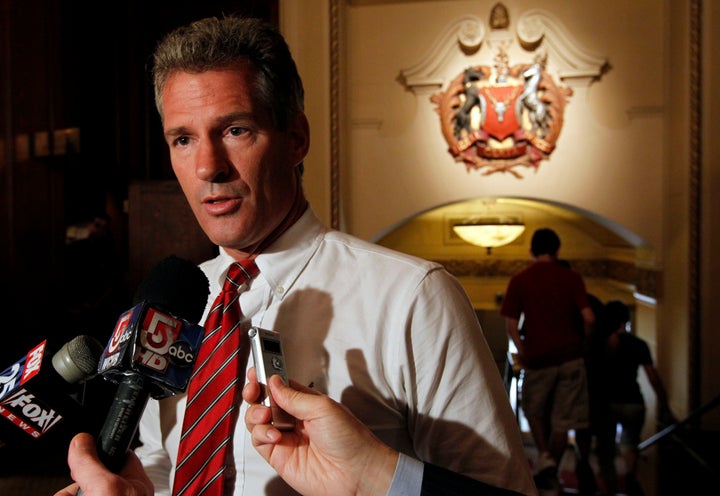 WASHINGTON -- In a reflection of how close the supercommittee is getting to its do or die moment, a Democratic-allied group is launching a series of television ads pressuring Republicans not to cut Medicare or Medicaid as part of any deficit reduction proposal.
The spots, put together by the Obama-allied Americans United for Change, are targeting Sen. Scott Brown (R-Mass.), Sen. Dean Heller (R-Nev.) and Rep. Denny Rehberg (R-Mont.) -- who are all running for Senate seats in 2012. They will air from Wednesday evening through the end of the week in several large media markets in those Senators home states: Boston; Reno, Nev.; and Billings and Missoula, Mont.
While the scripts of the ads don't directly mention the supercommittee -- which is being asked to report out $1.2 trillion in deficit reduction recommendations by November 23 -- an official with the group confirmed that the spots were being aired in hopes of pre-framing the committee's work. These are the first television ads that AUC had run on the committee.
Not exactly the most visually stimulating videos, the ads warn lawmakers that they will pay a political price for cutting Medicare or Medicaid. That may prove to be popular politics -- certainly, polls show that voters want the two health care programs protected -- but the notion that cuts won't ultimately be persued is highly unlikely. Aides on the Hill from both political parties, have long agreed that there is room to trim down Medicare's provider-side components. Reforms to Medicaid, whether in the form of decreased help to the states or something more structural, have also been discussed. And if the committee remains deadlocked, Medicare remains on the chopping block, as one of the victims of the so-called trigger enforcement mechanism.

Calling all HuffPost superfans!
Sign up for membership to become a founding member and help shape HuffPost's next chapter