President Obama hasn't been shy about weighing in on the tough issues the American public is facing, including the beef between Mariah Carey and Nicki Minaj on "American Idol."
Obama called in to Michael Yo's radio program "The Yo Show" and was immediately asked about the ongoing feud between the new "American Idol" judges.
"Can you repair the relationship with Mariah Carey and Nicki Minaj on 'American Idol'? That's what people want to know," Yo asked the president.
"I think that they are going to be able to sort it out. I am confident," Obama said. "I'm all about bringing people together, working for the same cause, I think both outstanding artists are going to be able to make sure that they're moving forward and not going backwards."
"There are not too many dull moments between the two of them, but at the end of the day, we all hug and laugh and go home and get ready for another day," Seacrest told "Today" in September. "They get along fine, but they're strong and candid in their opinion."
"Mariah and Nicki were close ... Mariah put her in her video and they did songs together. She sent us a wonderful baby gift when our kids were born. But I think what happened ... and I blame this on Fox again," Cannon said during a recent appearance on HuffPost Live. "When Mariah was hired to do 'American Idol,' she was being courted by every competition show out there, but she chose the one that she felt was the classier show ... and she thought it would be the same way she's seen it in the past, two guys and one girl. So when you hear that there's going to be someone else, of course that comes to you as a surprise ... But I think after she got over the initial idea, and it was someone that she knew, she was fine with it ... Again, someone put that seed out there that, 'Oh, Mariah's upset.' She's bigger than that. She's not worried about being upset. I think she was misled by the powers-that-be, and that probably created a lot of frustration."
For what it's worth, Obama wouldn't pick favorites between the two singers.
"Mariah, she's actually done some events for us. I've gotten to know her and Nick [Cannon]. She's a wonderful lady," Obama said. "Nicki I don't know, but I've got her on my iPod."
Listen to Obama's "The Yo Show" interview below.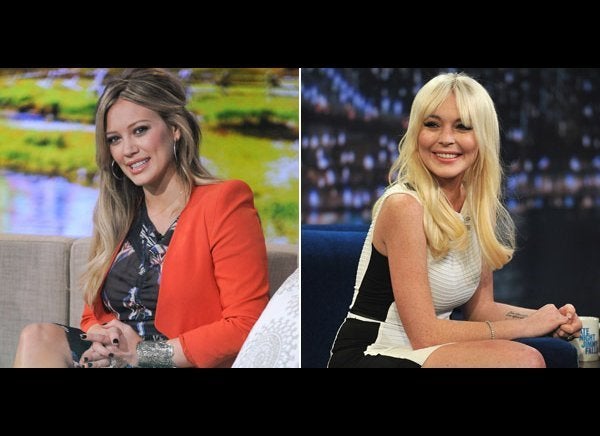 Celebrity Feuds
Related
Popular in the Community