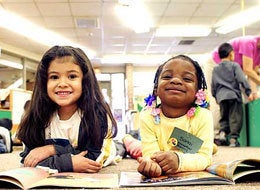 The President of the United States and his Secretary of Education are violating one of the most fundamental principles concerning test use: Tests should be used only for the purpose for which they were developed. If they are to be used for some other purpose, then careful attention must be paid to whether or not this purpose is appropriate. This position was developed jointly by the American Educational Research Association, the American Psychological Association, and the National Council on Measurement in Education in their document "The Standards for Educational and Psychological Testing."
The President and his Secretary want to use existing tests, willy-nilly, to evaluate teachers. They should both be ashamed. The President should be chastised and Secretary Duncan should be fired on the simple grounds of incompetence.
From the American Psychological Association's "Appropriate Use of High-Stakes Testing in Our Nation's Schools": "It is important to remember that no test is valid for all purposes. Indeed, tests vary in their intended uses and in their ability to provide meaningful assessments of student learning."
It is not the case that a test is a test is a test. Research into the use of existing tests to evaluate teachers has called that use into question (I summarized other people's research on these issues in my May and December 2004 Research columns in Phi Delta Kappan). More recent studies, summarized in the July 15 issue of Education Week by Debra Viadero, cast further doubt on the whole enterprise.
States are rolling over and playing dead on this issue because a) they are desperate for money and b) it is unlikely that people like Bloomberg or the Governator -- or Duncan -- have a clue about the abuse they are permitting.
Duncan's enthusiastic championing of a "reform" that has been shown not to work very well -- charter schools -- can only be taken as an instrument for union busting. If the NEA and AFT won't stand up to this abuse of testing, they deserve to be busted.
Popular in the Community