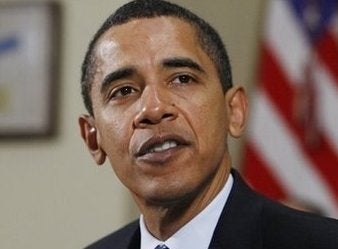 Then President-elect Barack Obama signaled his support for the California way on climate change policy in this address last November to the Governors' Global Climate Summit in LA, hosted by Arnold Schwarzenegger.
President Barack Obama is choosing the California way of dealing with climate change. What this means is that major action to curtail greenhouse gases can happen faster, and without dealing with a traditional lobby-dominated Congress, with California and other states leading the way and doing the work.
Yesterday, Obama instructed the Environmental Protection Agency to swiftly revisit its Bush/Cheney era denial of the customary waiver under the Clean Air Act for a California law to combat air pollution. That's the 2002 legislation authored by then LA Assemblywoman Fran Pavley, signed by then Governor Gray Davis, to drastically cut tailpipe emissions of greenhouse gases of cars sold in California, the world's seventh largest economy.
"The days of Washington dragging its heels are over," Obama said in a speech in the East Room in which he took repeated shots at Bush's foot-dragging policy and greenhouse denial. "My administration will not deny facts, we will be guided by them. We cannot afford to pass the buck or push the burden onto the states."
Obama made the remarks the same day Secretary of State Hillary Rodham Clinton announced the appointment of a global climate change envoy, Todd Stern, an official in her husband's White House.
Since California enacted its law, 13 other states have followed suit, as is also allowed under the Clean Air Act. And another four are poised to do so, including Florida and Illinois. More than 50% of the US population is covered by these states. That's why the California standard can become essentially a national standard.
And not for the first time. Because of its historic levels of air pollution, the federal Clean Air Act granted the tarnished Golden State the right to pursue pollution regulations beyond those at the federal level. It's because of this that we have the catalytic converter, amongst other innovations also opposed by Detroit and other traditional industries, all of which claimed disaster if the regulations took effect. The disasters, of course, never happened.
California's regulations have long had a forcing function for technological innovation which, because of the size of the California market, is usually diffused across the nation.
Then Senator Barack Obama praised Schwarzenegger and the California approach while campaigning in Iowa City on Earth Day 2007.
Back before he was a front-runner, then freshman Illinois Senator Obama said in 2007 that he liked the California approach on climate change policy, as you see in the video above. Namely, a hard cap on greenhouse gas emissions, with baseline regulation to cut those emissions, a cap-and-trade system to ease the way, and lots of greentech development.
That's the path that California laid out with two landmark pieces of legislation. The tailpipe emissions bill of 2002, AB 1493, and the omnibus climate bill of 2006, AB 32, co-authored by Pavley and then Assembly Speaker Fabian Nunez, also of Los Angeles, and signed into law by Governor Arnold Schwarzenegger.
"What a difference one week makes in Washington, D.C.," said Pavley, now a state senator, at a press conference with her ally Schwarzenegger. "We were hoping this day would come."
Governor Arnold Schwarzenegger, joined by state Senator Fran Pavley and a host of other notables, including British Prime Minister Tony Blair, seen in this New West Notes video, signed California's omnibus climate change bill of 2006 on Treasure Island in San Francisco Bay.
A new report yesterday from the National Academy of Sciences, pointed up the dangers of continued inaction. The scientists warned that if carbon dioxide levels rise from the current 385 parts per million to 450-600 parts per million, areas from the southwestern United States to southern Europe to northern Africa could see dry-season rainfall plunge to levels similar to the Dust Bowl in the 1930s United States.
Without the first California bill, there is no overall program, since, as California Environmental Protection Secretary Linda Adams noted yesterday, "40% of California's greenhouse gas emissions come from the transportation sector." The tailpipe emissions bill accounts for a fifth of the reductions needed to meet the targets in the omnibus AB 32.
Schwarzenegger and former Governor-turned-Attorney General Jerry Brown, seen in this New West Notes video, fought the Bush/Cheney Administration and opposing industry leaders in court.
Not surprisingly, the oil industry-dominated White House of George W. Bush and Dick Cheney dragged its heels and fought these moves every step of the way. Bush's EPA chief, Stephen Johnson, provoked outrage when he overruled his technical and legal staffs and rejected California's law 13 months ago.
As now state Senator Pavley, an LA Democrat, noted yesterday, in the end it was the moderate Republican Schwarzenegger and former Democratic Governor-turned-Attorney General Jerry Brown fighting the Bush Administration in court and in the media. With California environmental leaders, they pressured the top two presidential candidates in both parties -- Hillary Clinton and Barack Obama, and John McCain and Mike Huckabee -- to endorse the California approach on greenhouse gases.
But it was different in the beginning, back in 2001 and 2002. Then Pavley's bill to cut tailpipe emissions had very uncertain support. The governor of California was Democrat Gray Davis, Jerry Brown's former chief of staff, later defeated in October 2003 by Schwarzenegger in the rollicking California recall election. Davis was pro-environment, a proponent of renewable energy, but no one was really sure where he came down on Pavley's greenhouse gas bill.
In March 2002, just after he'd engineered the defeat of his most dangerous Republican foe, moderate Republican former LA Mayor Dick Riordan, in the Republican primary, I rode along with Governor Davis on his union-chartered Gulfstream jet as he toured the state and sounded him out on the issues.
Davis agreed to an expansive program on renewable power, committing California to a target of 20% of its electric power coming from renewable sources such as wind, solar, biomass, and geothermal. But he wasn't yet ready to go on Pavley's greenhouse gas bill, wondering if the issue was ripe.
A few months later, Davis was there. And even though the auto industry threatened a statewide referendum campaign against the bill, Davis signed it, with Robert Redford on hand, on a spectacular San Francisco day, just after the sun broke through the fog on a knoll overlooking the Golden Gate Bridge.
At a reception after, Davis was as happy as I saw him during his governorship.
He was happy again last night when we went over Obama's move.
"I am grateful," he said, "that this long journey is coming to a positive conclusion and very pleased that President Obama's rationale was to free us from our dependence on Middle East oil."
Davis, now a Los Angeles lawyer friendly with both Schwarzenegger and Brown, noted: "As you know better than most, the question once the global economy recovers -- assuming that it will -- is not how expensive oil will be but whether it is available to us at our current consumption rate over the next 20 to 30 years. Increasing fuel efficiency is the quickest may to reduce demand and enhance our national security."
Schwarzenegger is very happy about Obama's move as well.
"Now, all of these years of hard work and determination, of course, paid off," he said yesterday at an event in California's Capitol with Pavley and other environmental leaders. "For too long Washington has been asleep at the wheel when it comes to the environment. Now California finally has a partner and an ally in Washington, at the White House."
This president isn't going to sacrifice the environment for short-term economic expedience. In fact, he seems to view environmental progress as key to economic progress.
"My presidency," declared Obama at Schwarzenegger's UN-sanctioned event in Los Angeles this past November, "will mark a new chapter in America's leadership on climate change that will strengthen our security and create millions of new jobs in the process."
The then president-elect declared that his national goal will be that already established by California under Schwarzenegger. "We'll establish strong annual targets that set us on a course to reduce emissions to their 1990 levels by 2020."
Obama's video address wasn't the only highlight of that LA confab, which was in part a meeting to help set the stage for the successor to the Kyoto Accord to be negotiated next year in Copenhagen. State and provincial governors and environmental officials from around the world -- with big contingents from Brazil and Indonesia, the European Union and the United Nations -- participated in the two-day event, which was hosted by Arnold Schwarzenegger. The former action superstar signed greenhouse gas reduction accords with the governors of the largest states in Indonesia and Brazil, focusing on deforestation, having previously signed pacts with state and provincial governors in Canada, Mexico, Chile, and Australia.
Also on hand were Florida Governor Charlie Crist, Illinois Governor Rod Blagojevich, Wisconsin Governor Jim Doyle, and Kansas Governor Kathleen Sebelius. Eight other American governors were represented and signed on to the event's overall agreement to work cooperatively to reduce greenhouse gas emissions in advance of a hoped-for worldwide agreement: Colorado Governor Bill Ritter, New York Governor David Paterson, Michigan Governor Jennifer Granholm, Massachusetts Governor Deval Patrick, Maryland Governor Martin O'Malley, Oregon Governor Ted Kulongoski, Washington Governor Christine Gregoire, and Utah Governor Jon Huntsman. Between them, the 13 governors represent most Americans.
This was not the first time that Obama has looked to California on climate change. When he celebrated Earth Day 2007 in Iowa City, while still an underdog candidate for the presidency, he said that he would model his approach after California's with hard targets on greenhouse gas emissions, the development of new green tech industrial sector, and a cap & trade system.
Naturally, the Bush Administration dragged its heels for years on the question of approving the California tailpipe emissions law. California has special standing under the Clean Air Act because of its history of air pollution to pursue more aggressive regulations than the federal standard. Every such law California has pursued has been approved by the federal Environmental Protection Agency. Until the Pavley greenhouse gas bill of 2002.
Once California's clean air laws are approved, other states can copy them. California alone is a large enough market for the auto industry that it could force the adoption of new technologies across all model lines. With other states following on, and quite a few states are adopting California-style climate laws, it's a radical shift in the works for an industry that has been highly resistant to change.
This, as I noted in November, is a tremendous advantage for a new President Obama, who can get the ball rolling on a huge part of his program simply by approving California's already enacted and legally tested laws.
Obama plans to focus much of his economic recovery program on the refurbishing of infrastructure and the development and diffusion of green technology. His economic revival plan has some $54 billion in incentives for renewable energy and energy efficiency, once known as conservation.
But setting up the overall climate program is more complex than that. There is only so much political capital, only so much intellectual bandwidth for a new presidency.
That's why Obama will be very well served when he has his new EPA approve the California law, which will trigger many other state laws.
It's not easy to change the resource base of an economy, even when the economic, environmental, and geopolitical reasons for doing it are clear. Letting Schwarzenegger and the other governors do their part, which is going to be huge, will be enormously helpful to the new president.
Calling all HuffPost superfans!
Sign up for membership to become a founding member and help shape HuffPost's next chapter