WASHINGTON -- President Barack Obama has never commented publicly on the targeted drone strike that accidentally killed Abdulrahman al-Awlaki, a 16-year-old American boy and the son of al Qaeda leader Anwar al-Awlaki. But a new book released Tuesday reveals Obama was "surprised and upset and wanted an explanation" when he learned of Abdulrahman al-Awlaki's October 2011 death, which one former White House official calls "a mistake, a bad mistake."
The anecdote is one of many new details mentioned in Dirty Wars: The World Is a Battlefield, investigative journalist Jeremy Scahill's book chronicling the targeted killing of Abdulrahman's father, Anwar al-Awlaki. The elder al-Awlaki was a U.S. born cleric who took a leadership role in al Qaeda's operations in the Arab Peninsula. Scahill writes that the CIA tried to pay Anwar al-Awlaki's younger brother Ammar a sum of $5 million to turn in his brother.
Anwar al-Awlaki was killed on Sept. 30, 2011 in a CIA drone strike in Yemen, the first known time a U.S.-controlled drone strike deliberately targeted and killed an American citizen. The killing prompted praise from Obama, who called it a "major blow to al Qaeda's most active operational affiliate."
But when a separate attack killed Abdulrahman al-Awlaki just two weeks later, Scahill writes that the Obama administration found itself scrambling to determine what went wrong.
A former senior official in the Obama administration told me that after Abdulrahman's killing, the president was "surprised and upset and wanted an explanation." The former official, who worked on the targeted killing program, said that according to intelligence and Special Operations officials, the target of the strike was al-Banna, the AQAP propagandist. "We had no idea the kid was there. We were told al-Banna was alone," the former official told me. Once it became clear that the teenager had been killed, he added, military and intelligence officials asserted, "It was a mistake, a bad mistake." However, John Brennan, at the time President Obama's senior adviser on counterterrorism and homeland security, "suspected that the kid had been killed intentionally and ordered a review. I don't know what happened with the review."

Caitlin Hayden, a spokeswoman for the National Security Council, would not answer questions about the former official's assertions, saying that she "can't address specific operational matters and won't go into our internal deliberations," adding: "We cannot discuss the sensitive details of specific operations."
Scahill also interviewed members of the al-Awlaki family, who opposed Anwar al-Awlaki's killing and believed the U.S. government "exaggerated its claims about his involvement with al Qaeda." But while they said they understood the reasons why the United States wanted the elder al-Awlaki dead, Anwar's father Nasser al-Awlaki said teenager Abdulrahman's killing was "brutal."
"He was an American citizen. Maybe one day he would have gone to America to study and live there, and they killed him in cold blood," Nasser told the author.
Nasser has repeatedly demanded accountability for Abdulrahman's death, which the White House and its allies have struggled to explain.
Robert Gibbs, former White House press secretary and senior adviser to Obama's reelection campaign, drew criticism for suggesting Abdulrahman would've been alive if he had a more responsible father.
"I would suggest that you should have a far more responsible father if they are truly concerned about the well being of their children," Gibbs told reporters after a 2012 presidential debate. "I don't think becoming an al Qaeda jihadist terrorist is the best way to go about doing your business."
Earlier this year, White House press secretary Jay Carney defended Obama's drone policy when pressed on a leaked Justice Department memo detailing the broad rationale the administration uses for its targeted killing program.
"I'm not going to talk about individual operations that may or may not have occurred," Carney said when a reporter brought up the killing of Abdulrahman and asked if the teenager was a "senior operational leader" of a terrorist group.
Obama has also defended the conduct of his drone program, insisting his administration takes significant steps to avoid civilian casualties. But the president has declined to get into much detail about the al-Awlaki killings, offering instead his explanation of when an American citizen is a fair target.
"I think there's no doubt that when an American has made the decision to affiliate himself with al Qaeda and target fellow Americans, that there is a legal justification for us to try and stop them from carrying out plots," Obama told CNN in September. "What is also true though is that as an American citizen, they are subject to the protections of the Constitution and due process."
To date, there has been no evidence linking Abdulrahman to any terrorist plot. Anonymous officials initially claimed he was with their actual target, Egyptian al Qaeda operative Ibrahim al-Banna. They also mistakenly stated Abdulrahman's age to be 21, leading the al-Awlaki family to release the boy's birth certificate.
"He had been born in Denver, said the certificate from the Colorado health department," The New York Times reported. "In the United States, at the time his government's missile killed him, the teenager would have just reached driving age."
Before You Go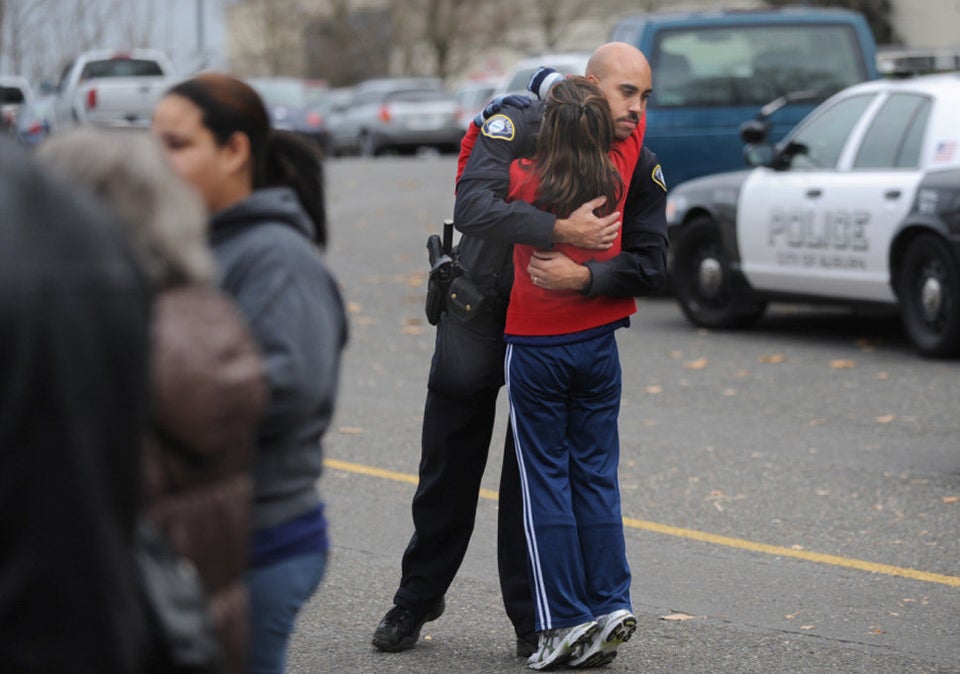 Obama's Gun Control Proposal Explained
Popular in the Community