What kind of year is 2014 shaping up to be for President Obama? Two just-released polls tell significantly different stories, with one finding him plunging to a career low and another seeing him recovering notably after a difficult few months.
An NBC/Wall Street Journal poll released Wednesday puts Obama's ratings at just 41 percent -- "his worst job approval rating in the survey's history" -- and just above President George W. Bush's rating heading into the 2006 midterms, which cost Republicans the House. The erosion comes mostly among Democrats, a record 20 percent of whom disapprove.
A Bloomberg poll from Tuesday night, however, finds Americans evenly split on Obama, with 48 percent approving, up 6 points from December. That jump is "the biggest positive change of his presidency," according to the pollsters, due partially to a significant increase in support among independents, young adults and women.
Bloomberg's polling in the past two years has generally produced results slightly more positive toward Obama than the average of all public polls, including NBC/WSJ. Other recent surveys of the president's approval rating put him somewhere in the middle -- the latest Rasmussen and Gallup trackers give Obama a 45 percent approval rating, while surveys released this week by CNN and the Democratic firm PPP have him at 43 percent. HuffPost Pollster's average currently puts Obama's approval rating between 43 and 44 percent, almost unchanged since the beginning of 2014.
The NBC/WSJ poll also had bad news for Obama's downticket effects this November, finding that 48 percent of voters say they're less likely to back a candidate who supports his administration, compared to 26 percent who say they're more likely to do so. Republicans have a 1-point edge as the party voters would prefer to control Congress -- inside the poll's margin of error but traditionally a sign that Republicans will fare well, according to the pollsters.
Both NBC/WSJ and Bloomberg find a majority of Americans continuing to disapprove of Obama's handling of the economy.
The NBC/WSJ poll surveyed 1,000 Americans between March 5 and 9, while Bloomberg surveyed 1,001 Americans between March 7 and 10.
Before You Go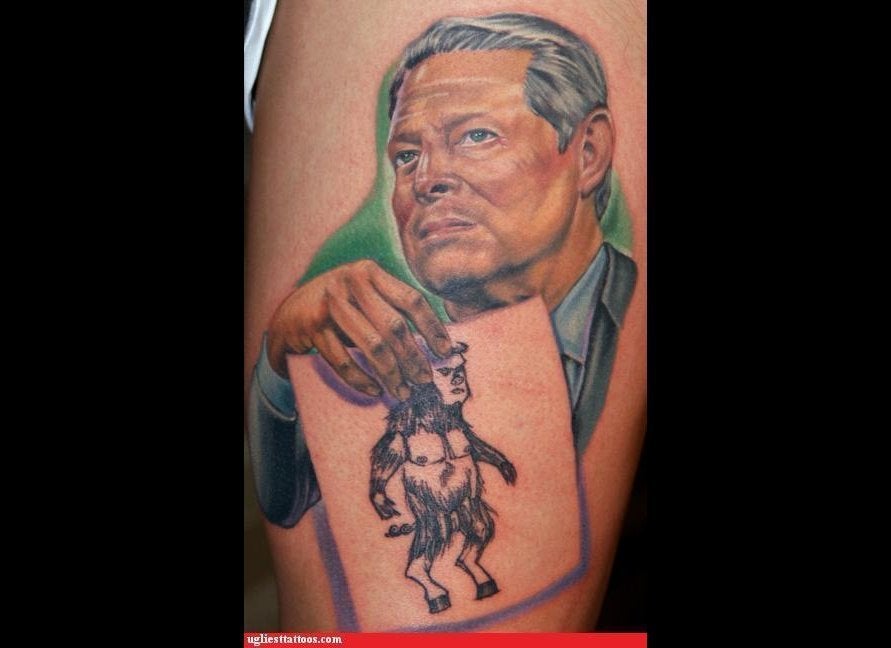 Political Tattoos That Really Suck
Popular in the Community