President Barack Obama is enjoying some of the highest ratings of his second term in office. A new Gallup poll out on Thursday shows that 50 percent of Americans surveyed approve of the job he's doing in office -- his highest rating in that poll since early 2013.
The higher Gallup ratings are reflected in HuffPost Pollster's average of Obama's job approval ratings. The Pollster average shows that 48.4 percent of Americans approve of the job he's doing in office, while 48.2 percent give him negative ratings. The margin is narrow -- that's only 0.2 percent net positive -- but it's the first time Obama's job approval ratings have reached positive territory in the HuffPost Pollster average since his re-election honeymoon period ended in the spring of 2013.
The HuffPost Pollster chart average is configured to not give any one poll much weight, meaning that the average changes slowly.
The increased positive ratings in the Gallup poll are due to a higher proportion of Democrats and independents saying they approve of how Obama is doing in office. Since late December 2015 and early January 2016, the president has gained 6 percent in his approval rating among Democrats. He now has 87 percent approval among Democrats nationally. His ratings among independents have improved by 3 points, from 42 percent to 45 percent.
After he initially took office in 2009, Obama enjoyed more than a year of positive job approval ratings, but after that, net positive ratings have been rare. There were brief bumps into positive territory in 2011, around the time al Qaeda leader Osama bin Laden was killed, and then the re-election bump in late 2012 and early 2013.
The current upward trend began in December 2015, as the race for Obama's successor heated up.
Before You Go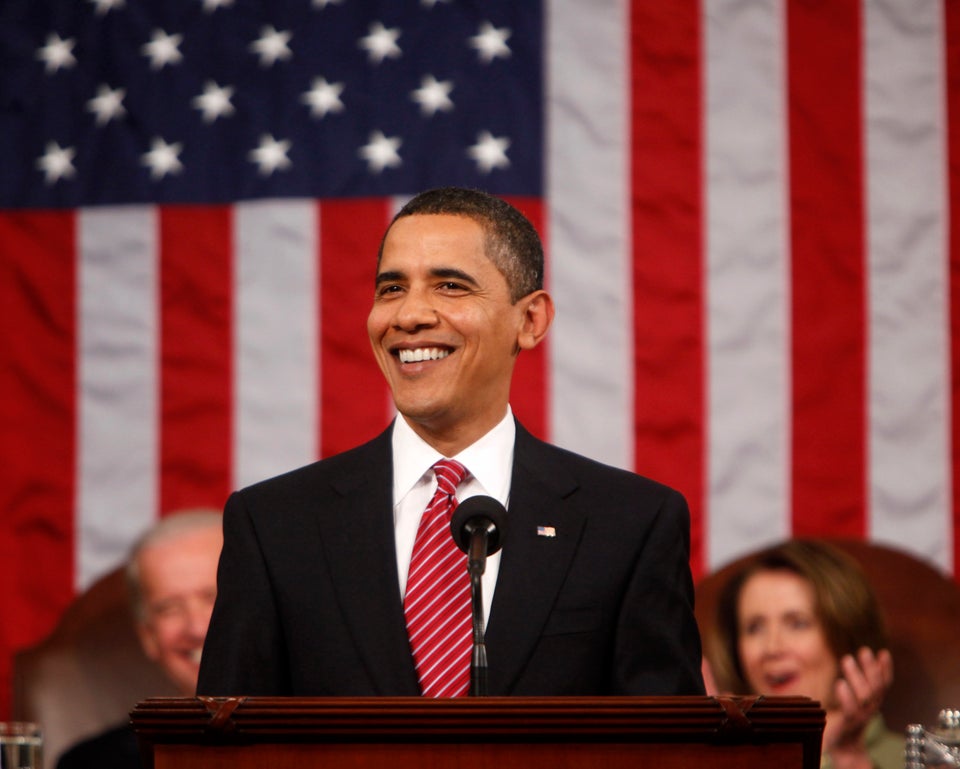 Obama's State Of The Union Through The Years
Popular in the Community